AMULET OF PROSPERITY LAPEL PIN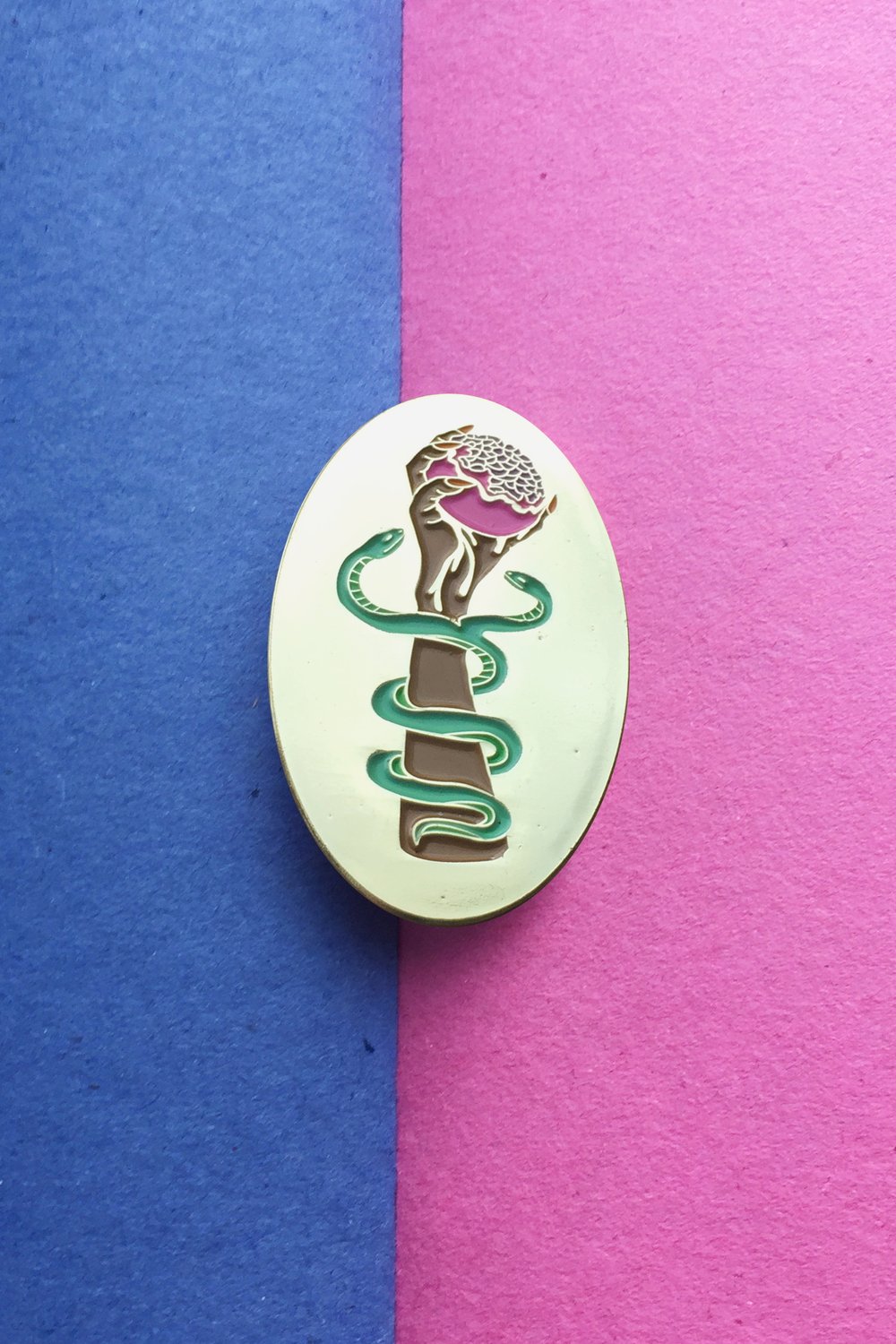 The Hidden Oasis offers you this protection: the Amulet of Prosperity. The inscribed Hand bears a ripened fruit while the two-headed serpent coils about her wrist. Indulge in plenty! Summon luck in all your dealings! Maketh your fortune! The powerful amulet pins to your clothing, bags, and hats with ease, allowing you to shine a light through the darkness of inner turmoil.
Pin is made of a sparkling gold metal with matches butterfly clasp. Measures about 1.5"