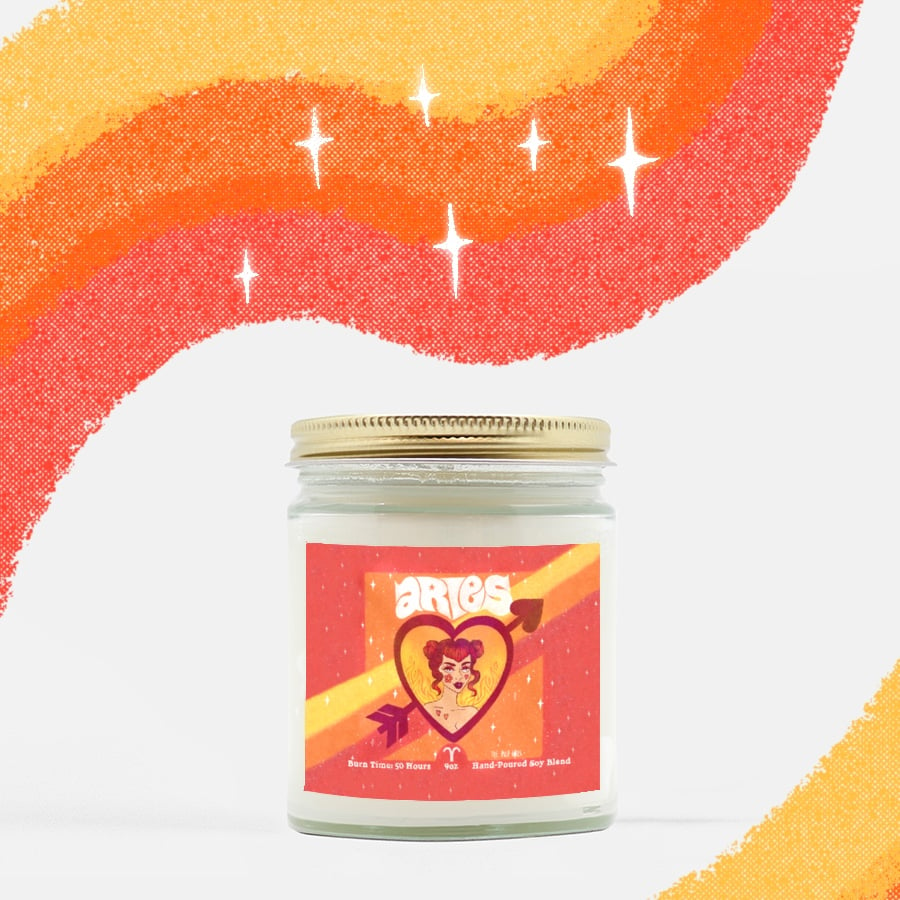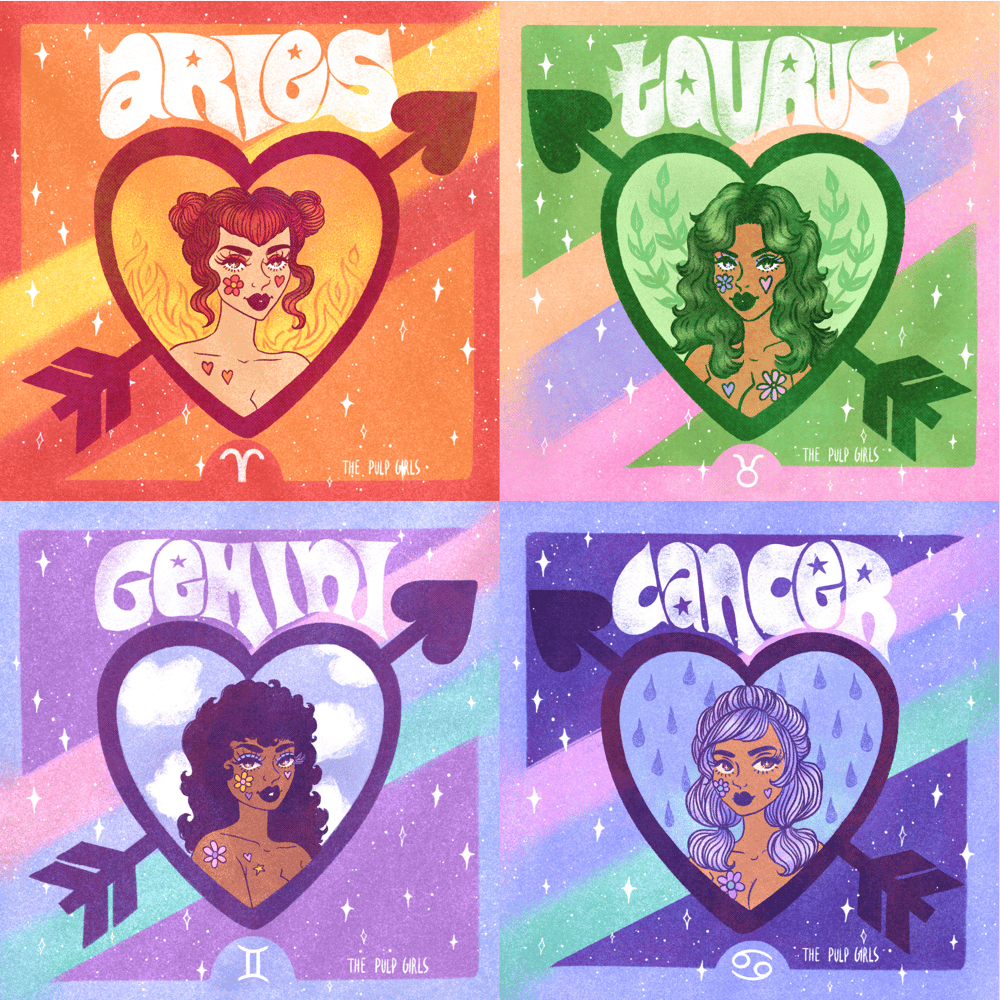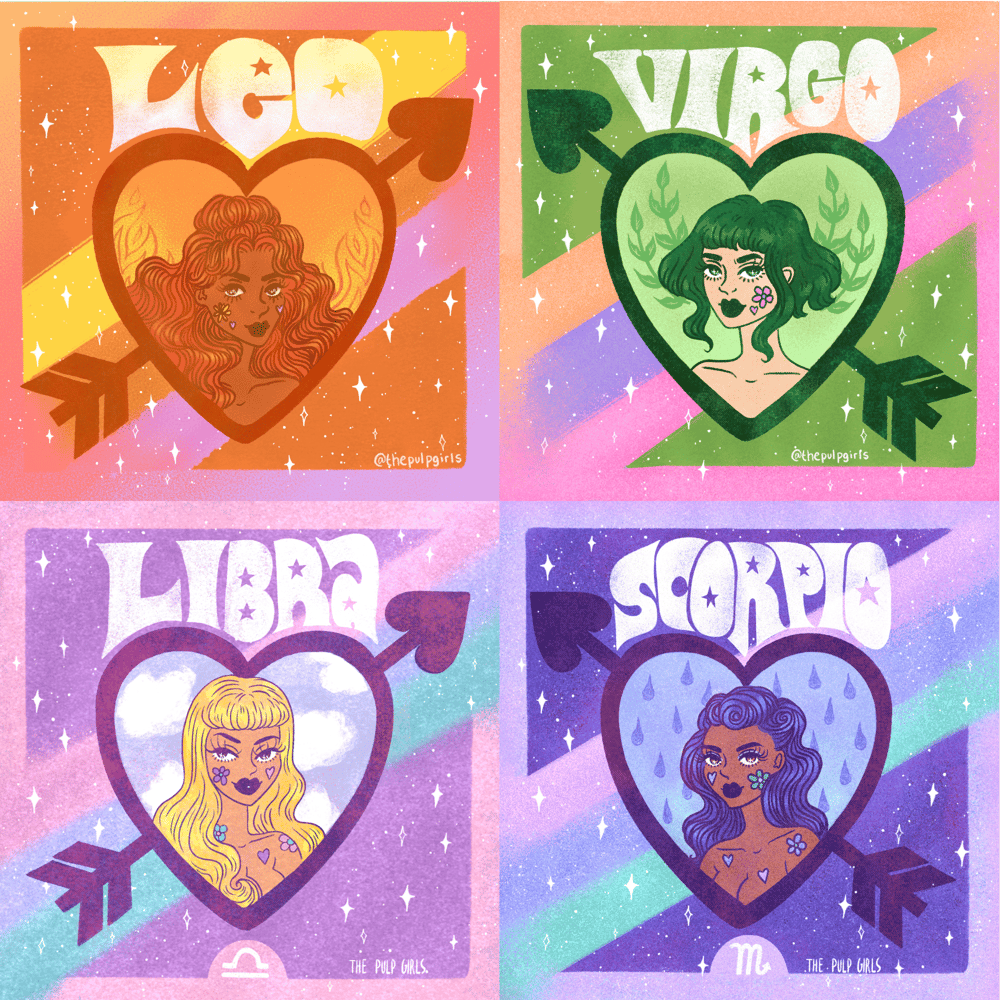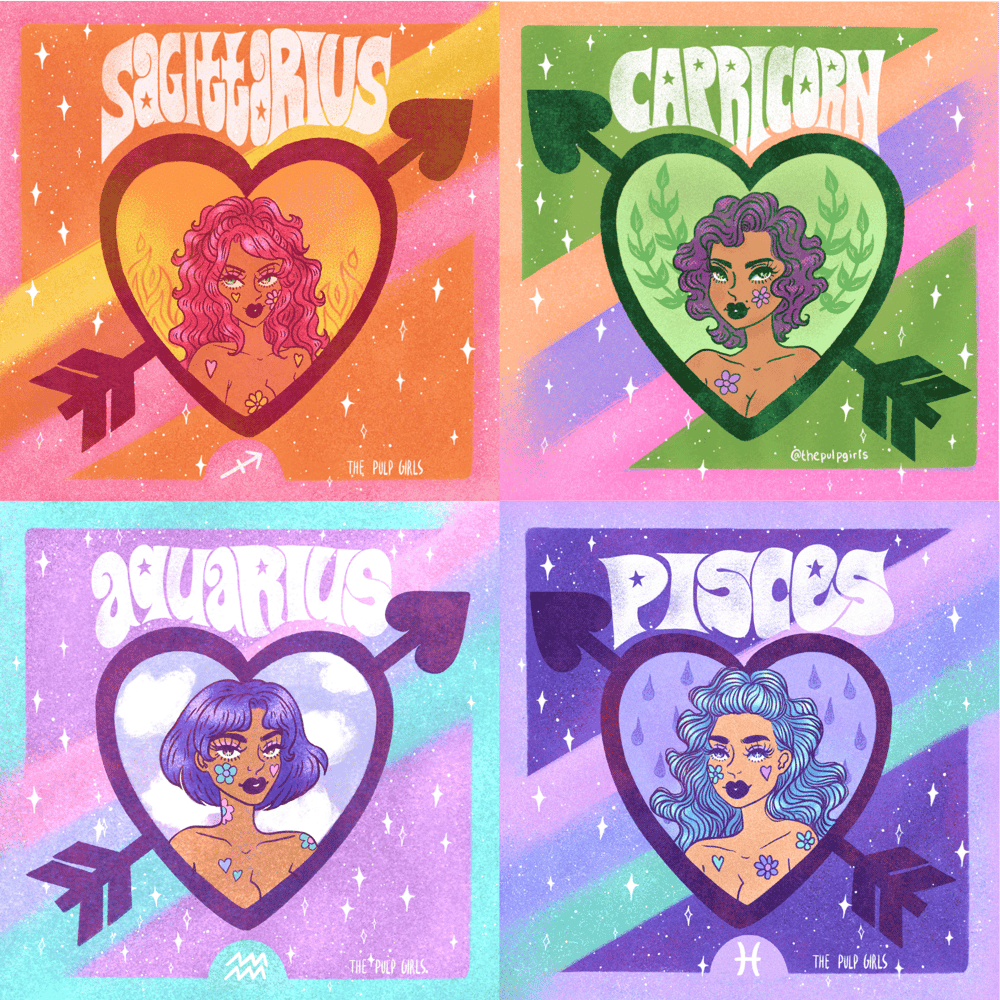 These scented candles feature original Pulp Astrology artwork! Choose from Aries, Taurus, Gemini, Cancer, Leo, Virgo, Libra, Scorpio, Sagittarius, Capricorn, Aquarius, or Pisces for the artwork. You can also choose your scent! See descriptions below.
Hand-poured soy blended wax, in a 9oz jar with lid. Burn time is approximately 50 hours.
Please be aware that candles ship separately from other products in your order, so they may arrive at different times!
Birthday Cake:
A rich blend of fresh churned butter, sugar, and creamy vanilla bean.
Camp Fire:
Rich, amber earthy aroma with a touch of balsam and fresh spices.
Cinnamon Bun:
Warm cinnamon with nutty undertones and the aroma of fresh baked bread, similar to ginger bread cookie.
Coconut Lime:
A warm coconut scent, with a hint of clean citrus.
Eucalyptus:
Clean, fragrant eucalyptus aroma with balanced earthy notes.
Hazelnut Coffee:
A blend of freshly brewed coffee beans combined with creamy vanilla with a base note of nutty hazelnuts.
Lavender:
The comforting, gentle floral scent of lavender, with a clean, refreshing base note.
Ocean Breeze:
A blend of sea salt combined with warm driftwood notes.
Pumpkin Pie:
Rich with the aroma of freshly baked pumpkin pie with balanced cinnamon notes.