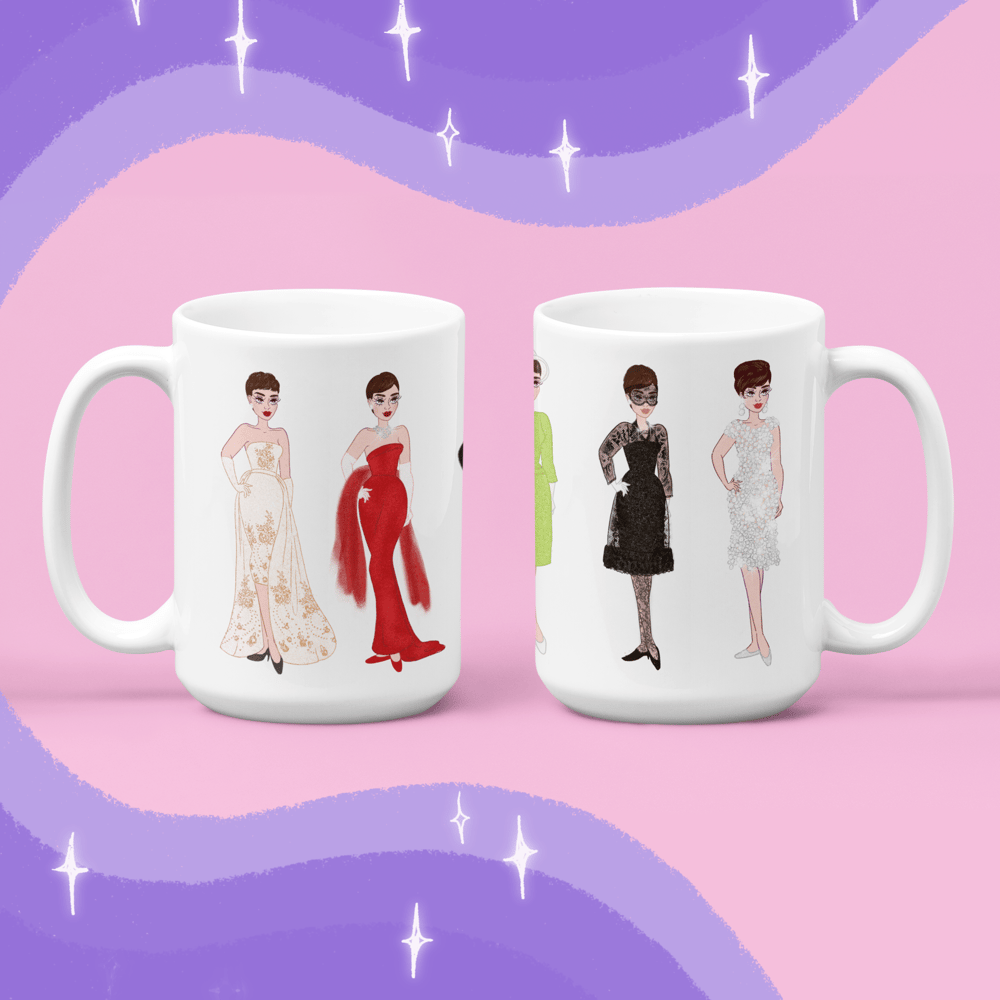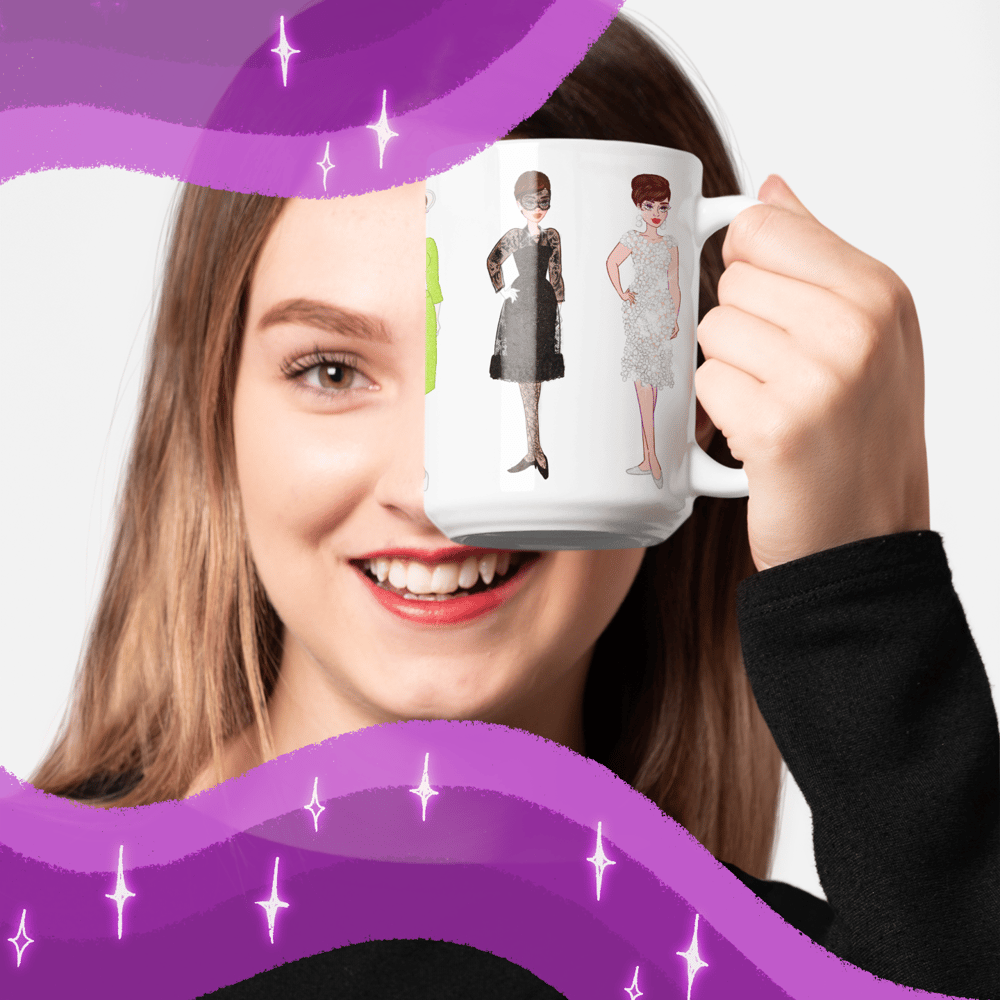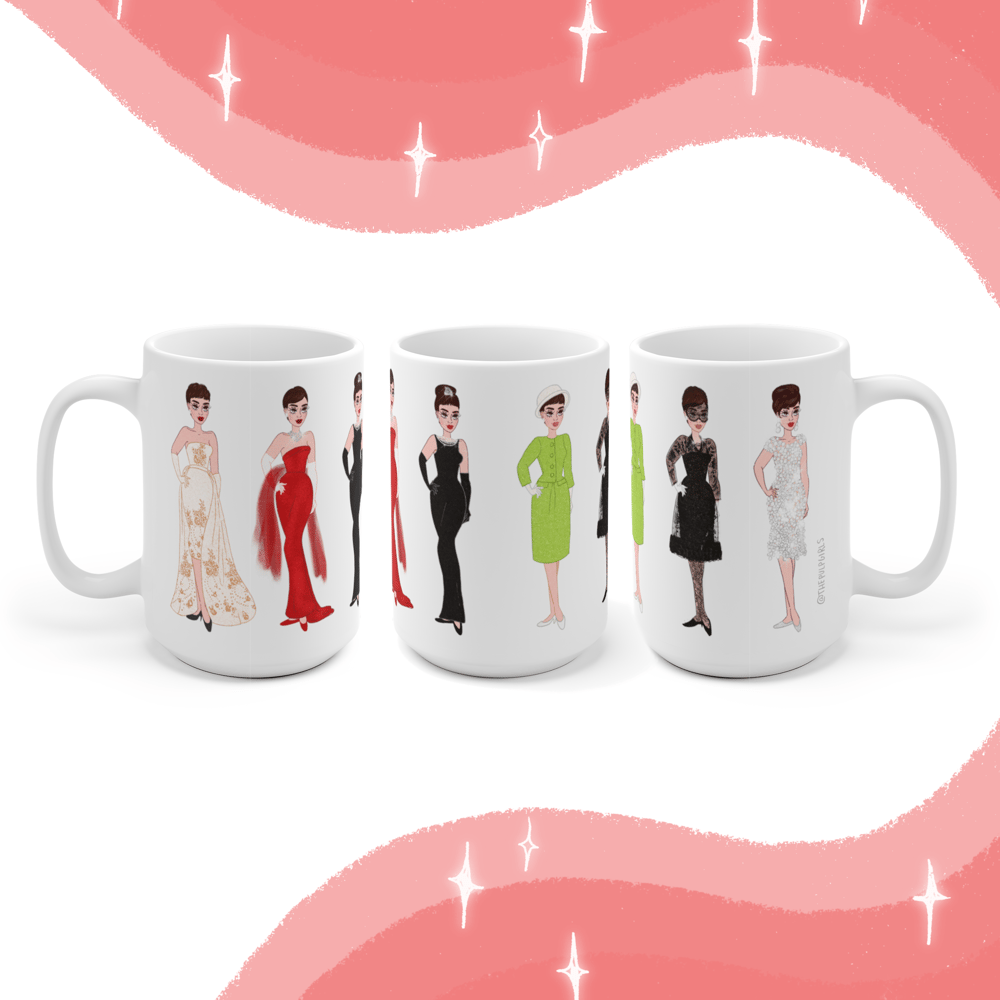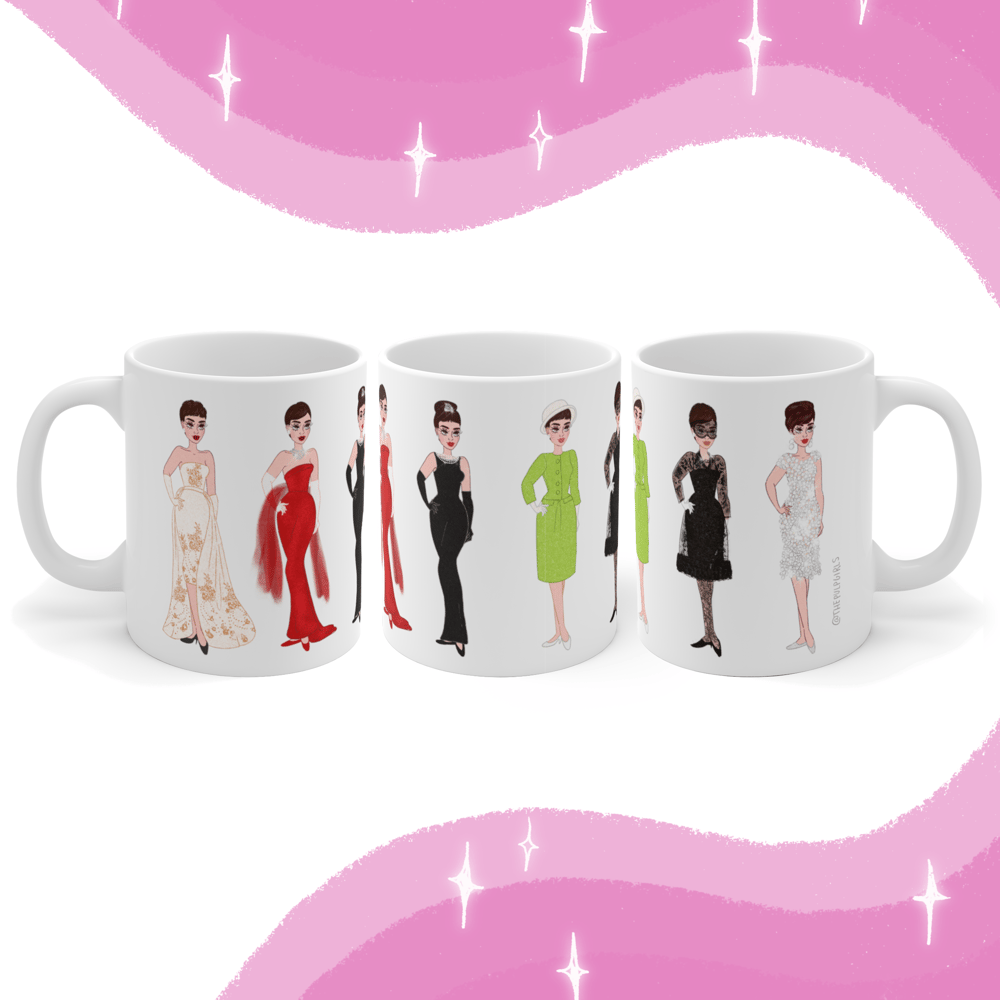 ✨🎀 Drink your coffee with the stars with this gorgeous mug featuring Audrey Hepburn from our Truly Iconic Paper Doll collection! 🎀 This mug is wrapped in six Pulp-styled looks from the famously gamine leading lady: ✨
✨ White evening gown, Sabrina, 1954
✨ Red column dress, Funny Face, 1957
✨ Little black dress, Breakfast at Tiffany's, 1961
✨ Green suit, Paris When It Sizzles, 1964
✨ Lacy black dress, How to Steal a Million, 1966
✨ Metal pailette mini dress, Two for the Road, 1967

Choose from 11oz or 15oz sized mugs! Please be sure you're choosing the correct size in the drop down menu. Mugs are dishwasher & microwave safe!
Please be aware that mugs ship separately from other products in your order, so they may arrive at different times!