BADASS BABE STICKER SHEET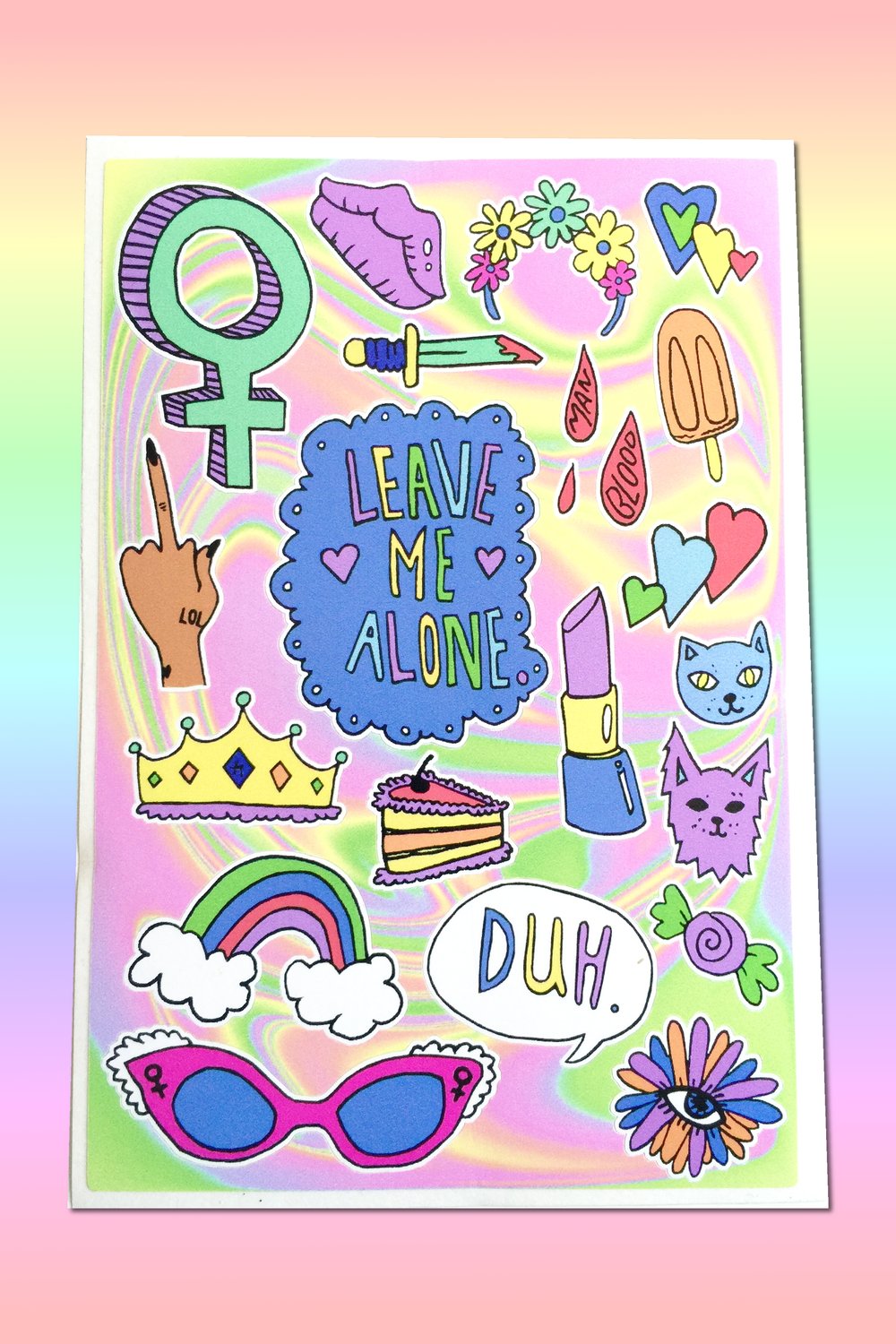 This sticker set is obviously made for YOU! It's got all the favorite items that a super-ultra-rad badass like yourself would love and cherish. Cat-eye shades, pastel pink lipstick, a trusty dagger and so much more. This sticker sheet is for all the tough babes who won't let anyone push them around! Sticker sheet measures 4"x6".
Collect all the sticker sets and decorate everything or everyone you love with ultra rad one-of-a-kind stickers!