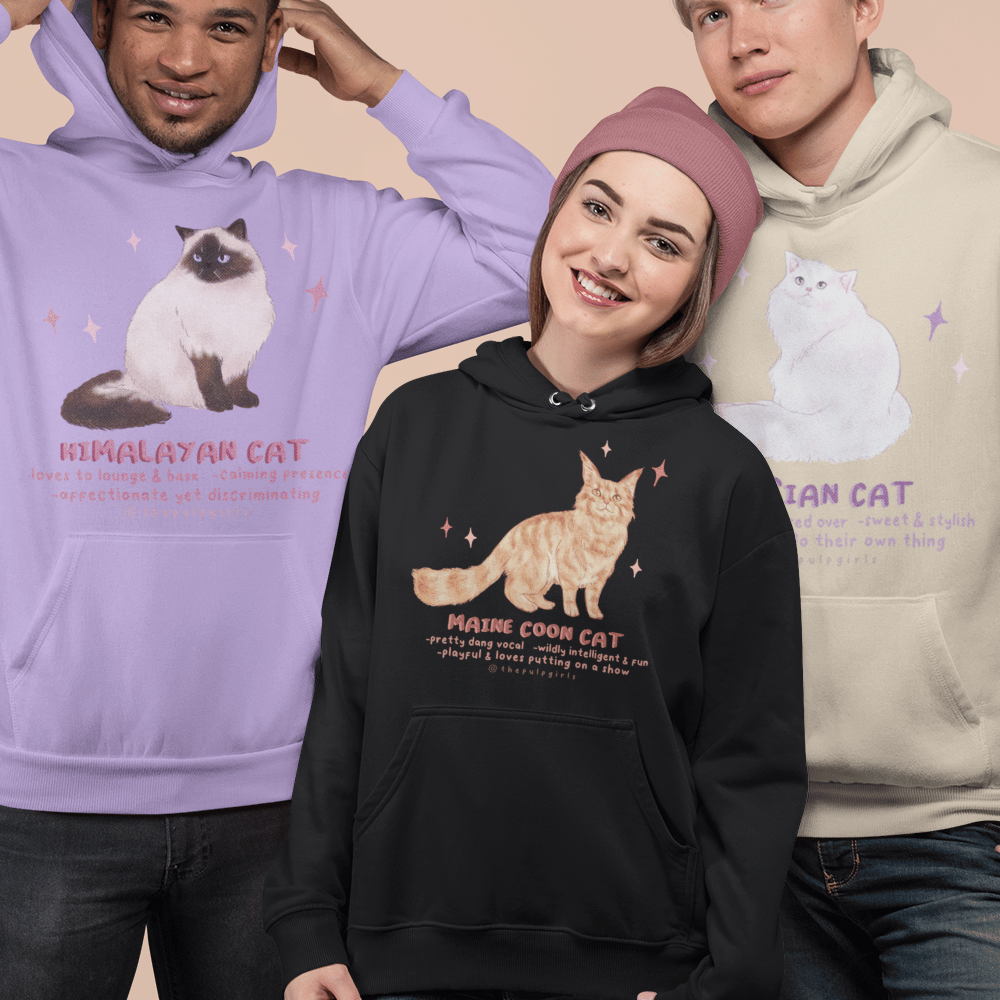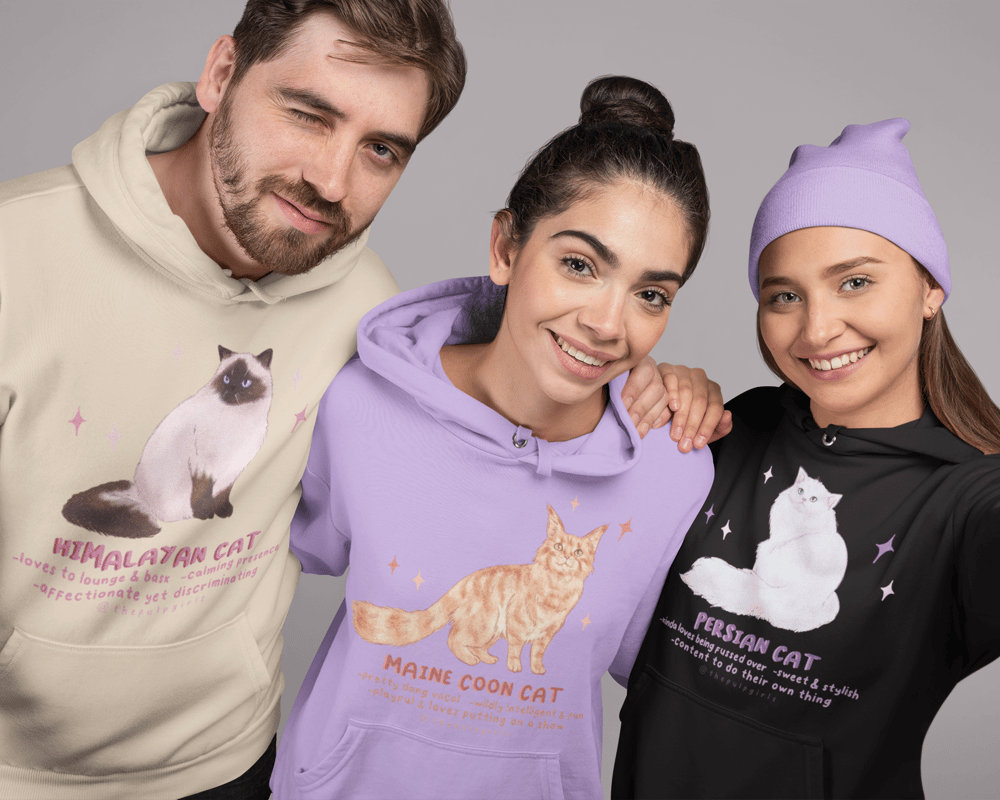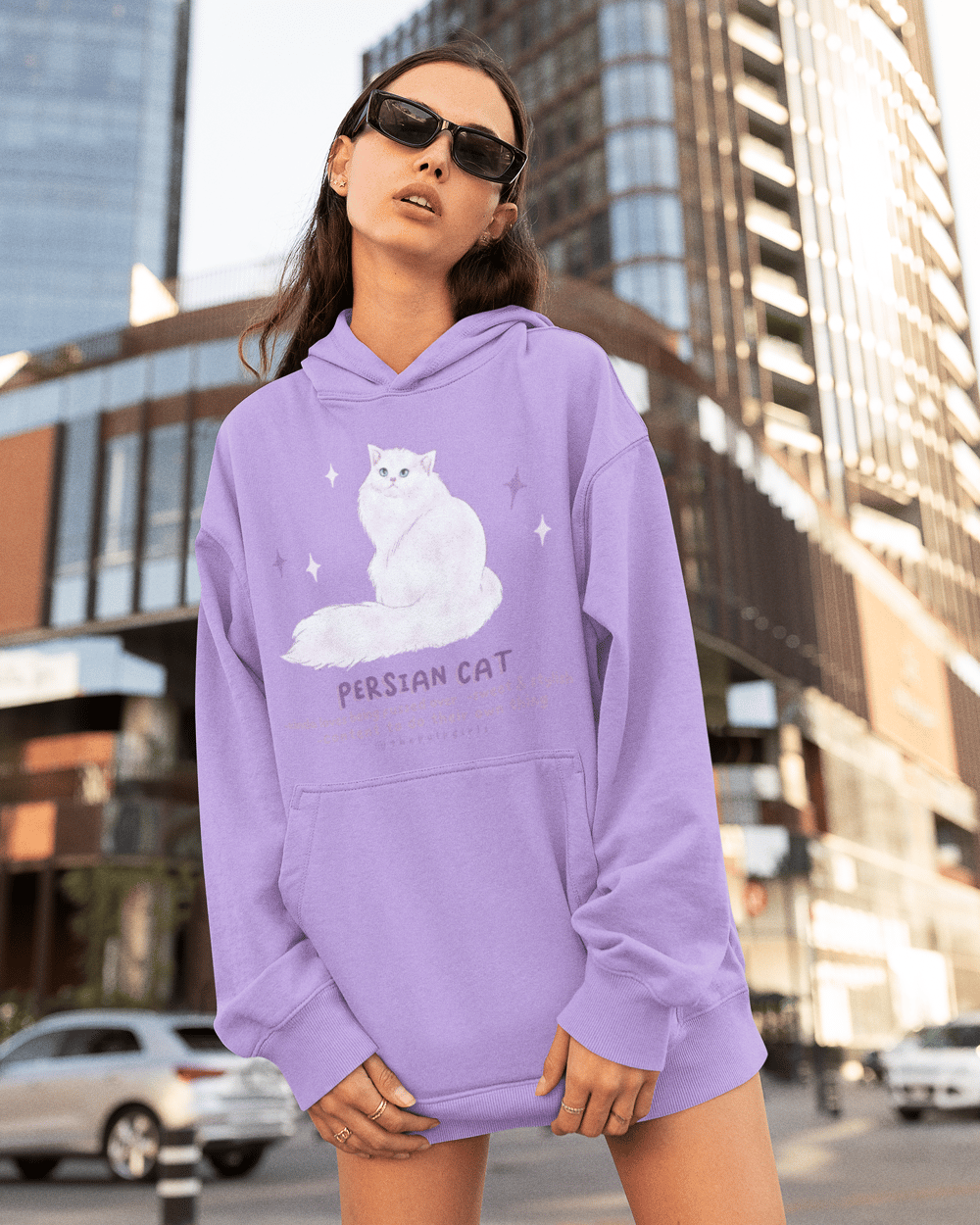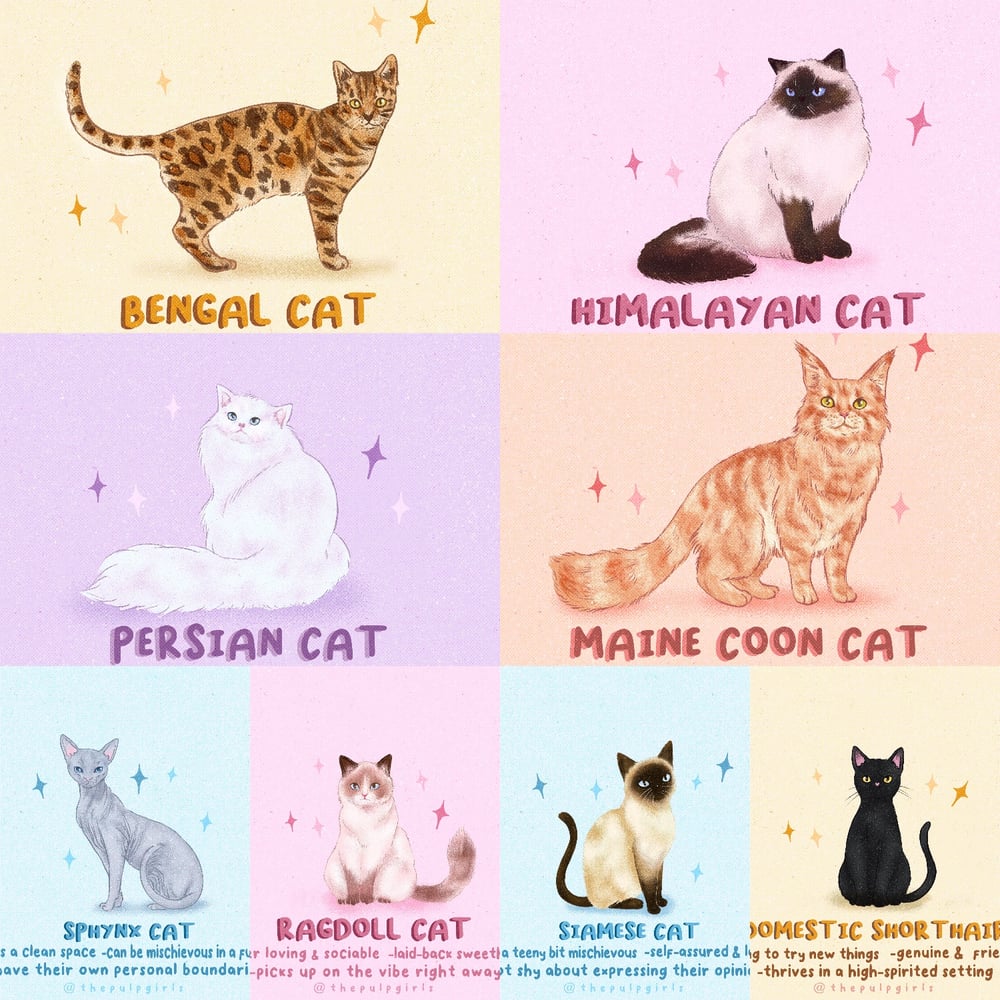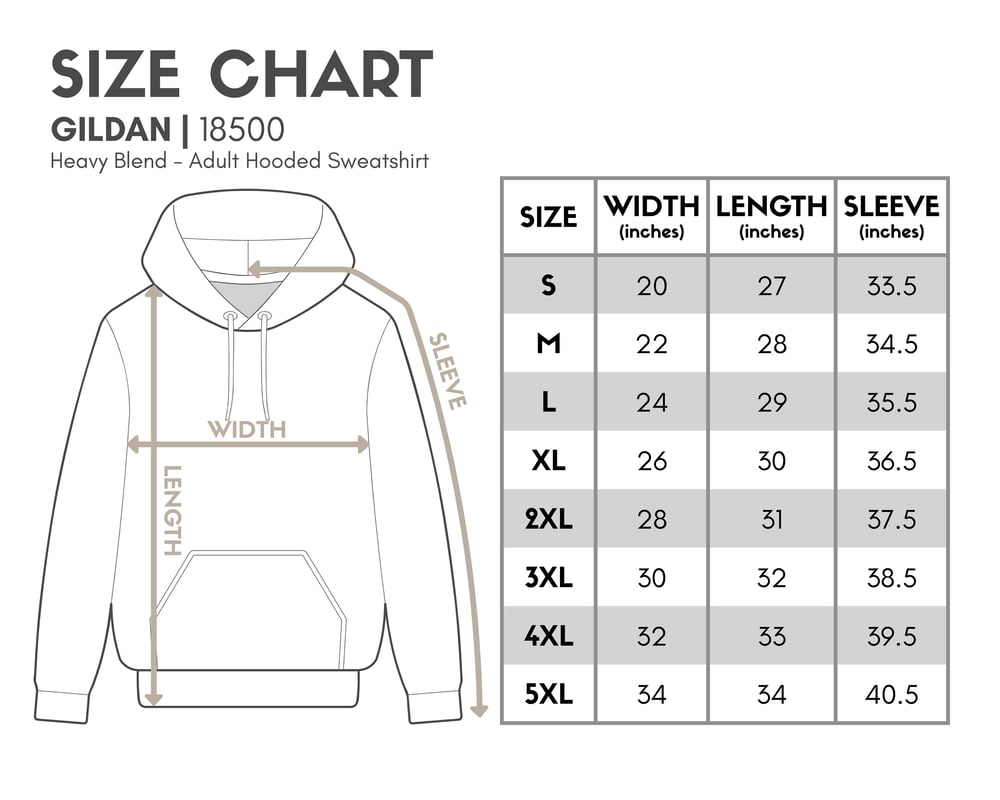 Meow! Wear your favorite cat breed with pride all day with a Pulp Cat Lovers Hooded Sweatshirt! These super comfy hoodies make perfect gifts for yourself, or for the cat lover in your life! Choose from:
Bengal Cat Domestic Shorthair Himalayan Cat Maine Coon Cat Persian Cat Ragdoll Cat Siamese Cat Sphynx Cat
Don't see the breed you want? Email us to see if it's possible!
Be sure to choose the cat breed, shirt color, and size you want in the drop down menus! Check the measurement chart for sizing help! Please consider if you want the shirt to fit tightly or loosely.