DESERT QUEEN STICKER SHEET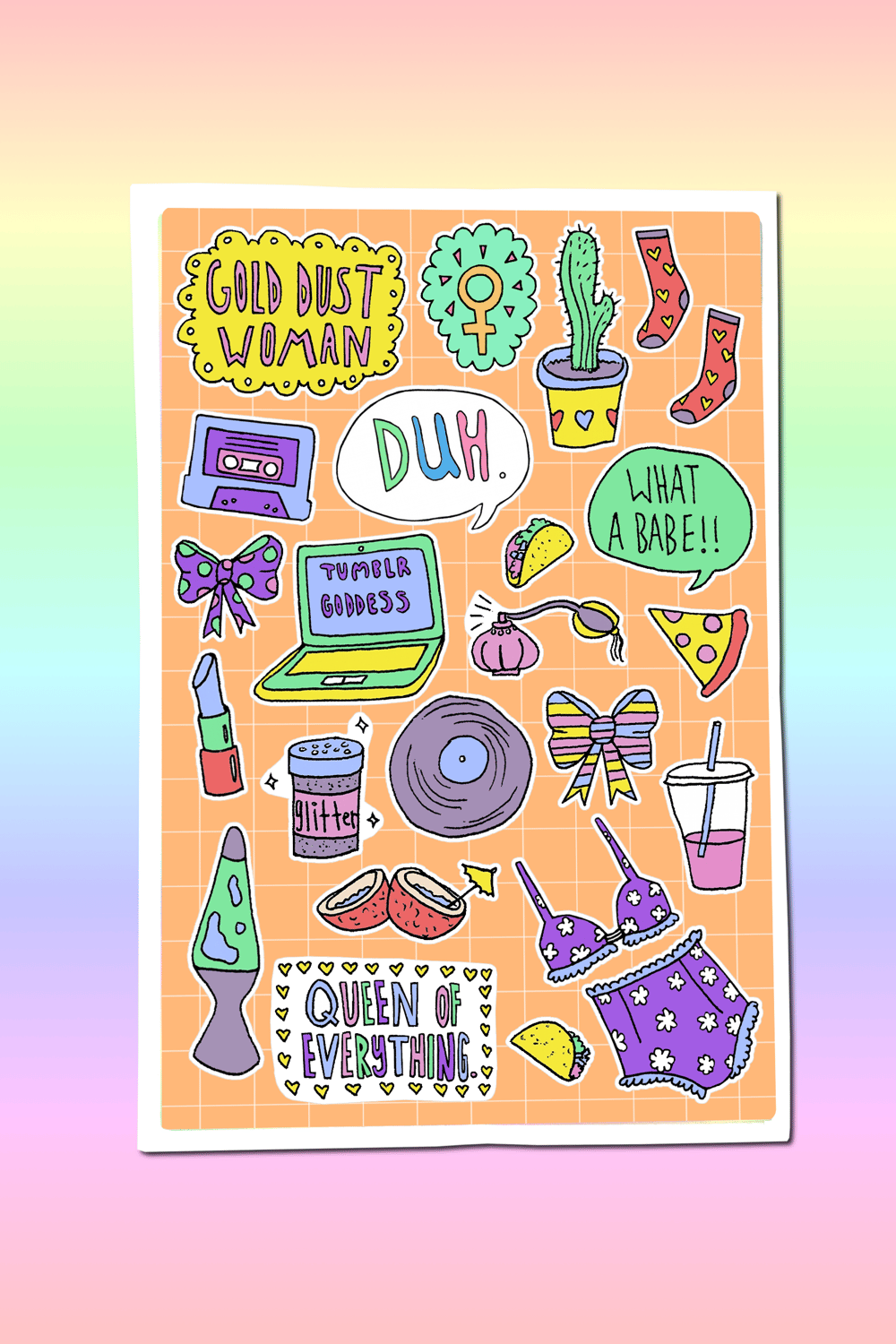 This handmade sticker set is made for all you mystical mamas and gold dust women. It's got a cactus, a lava lamp, and obvious evidence of your mega tumblr presence. All that and more equals the cutest, desert sticker pack on this side of the universe!
Collect all our stickers and decorate everything or everyone you love with ultra rad one-of-a-kind stickers!