EMOTIONAL FRUIT STICKER SHEET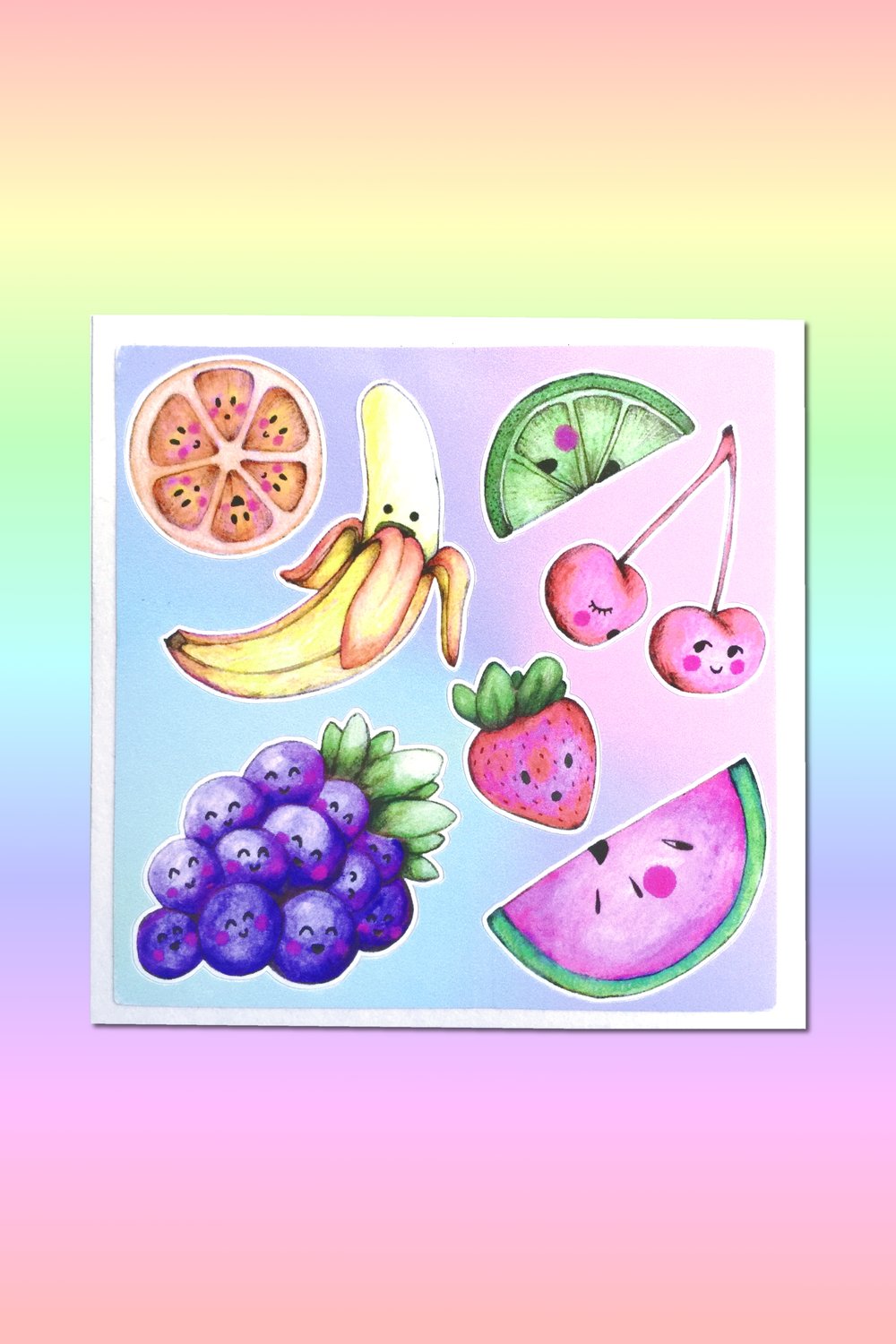 These babes are just perfect for sticking on anything! They're super juicy, sassy and essential for sweetening up anythang you put em on! The stickers brilliant in color and hand-drawn, aka extra special just for you!
Sticker sheets measure 4" x 4". Collect them all and stick them all over everything to create an adorable little world, or even frame them!