FULL PULP MYSTERY GIFT PACKAGE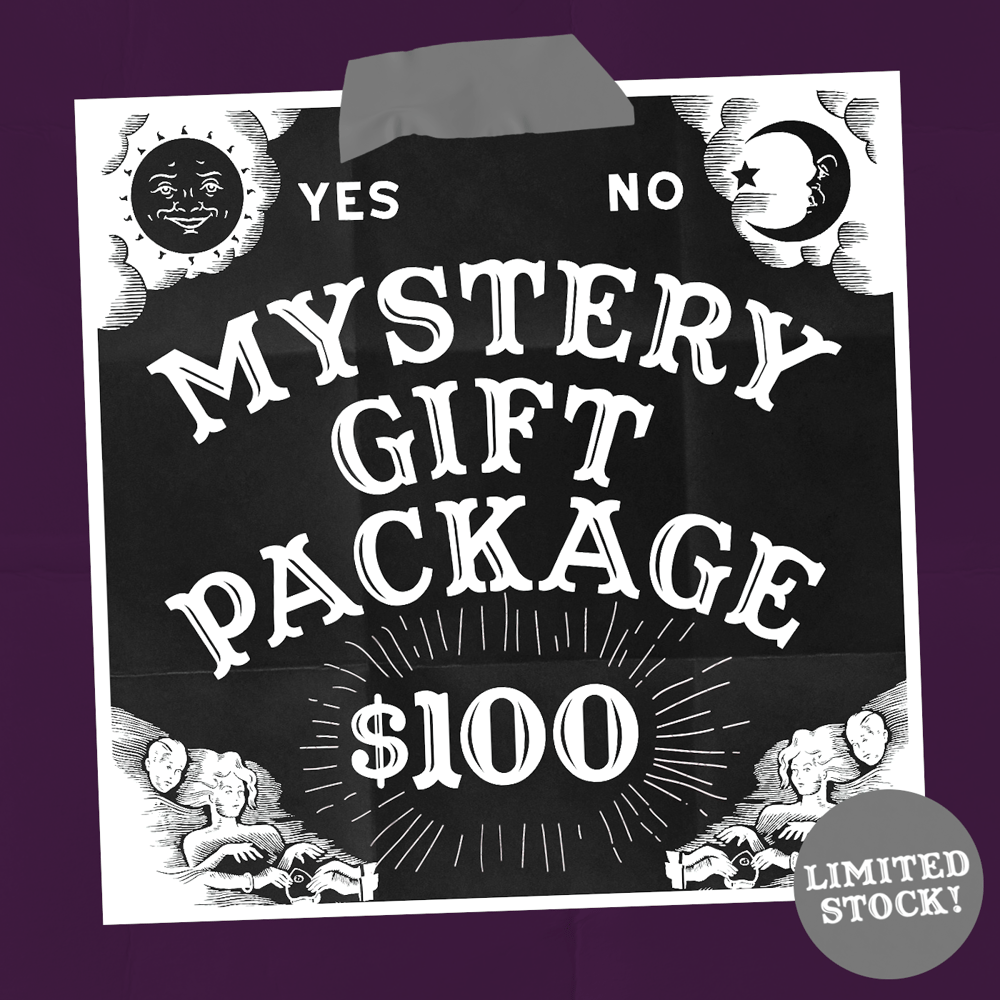 💌 Are you a major Pulp Mystery Gift fan? Do you love all things Pulp? You're in luck!! For a VERY limited time, you can get a MASSIVE fun-filled package of Pulp goodies, totally tailored to your preference! This listing is for the very limited, FULL PULP mystery gift package!
What makes this the Full Pulp experience? Choosing not one, not two, but THREE "big ticket" items from the following: a shirt, a mug, a tote, or a full color art print! All on top of the already dang amazing Mystery Gift Package! We tailor everything to your personal aesthetics via a fun survey! Treat yourself (or a loved one) to the best gift package ever!!
✨ Step 1: Purchase this Full Pulp Mystery Gift Package!
✨ Step 2: Fill out the preference form here!
✨ Step 3: Get a Full Pulp Mystery Gift Package curated exclusively for you!
Everyone who buys a mystery gift package will receive a curated package in the mail! If you have no preferences for the enclosed goods, skip step 2. Either way, you'll get an amazing package of Pulp goodies!
This Full Pulp option is a VERY limited run. Every package is guaranteed to be at least $120 in value of our most popular goodies from the shop!
NOTE: Please be aware that these take a bit longer to ship than usual, as we curate the package specifically for you! We fill the orders on a first come, first serve basis, so place your order ASAP to get it faster! Package will arrive in multiple shipments.