GHIBLI CUTIES ENAMEL CAMP MUG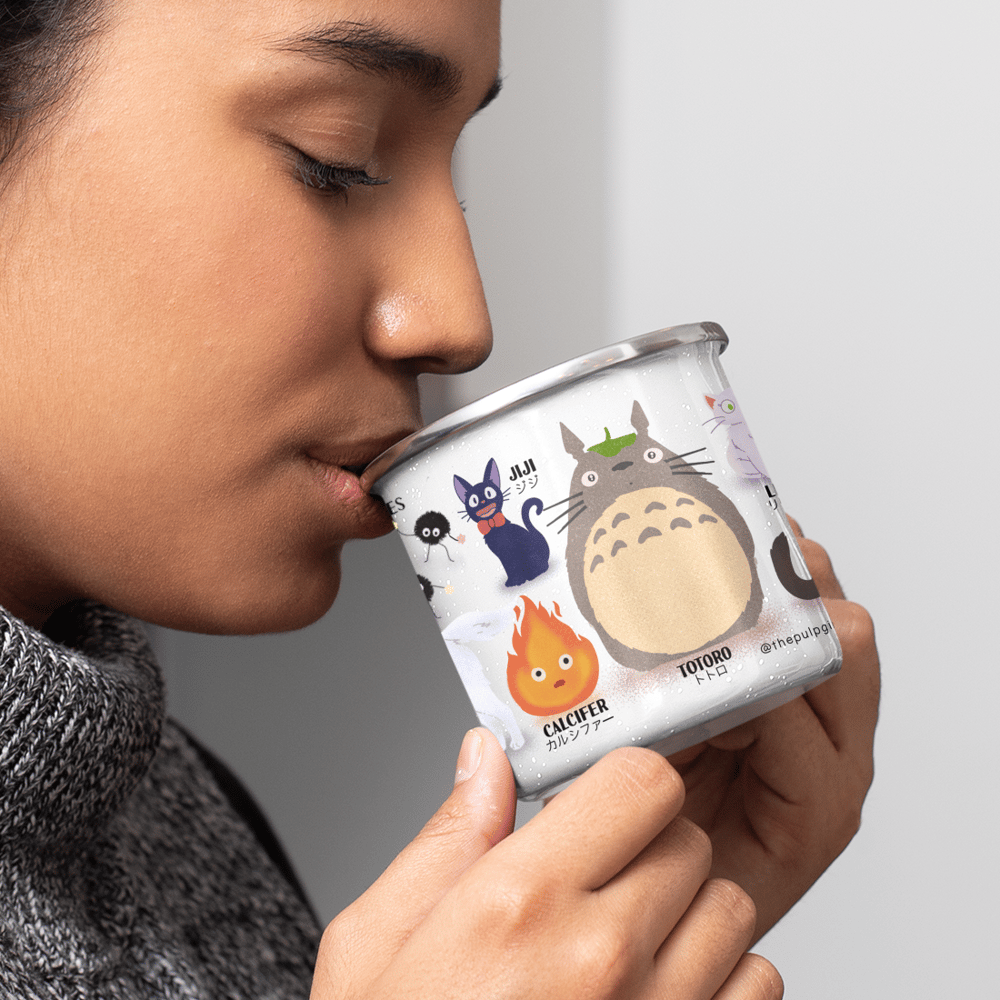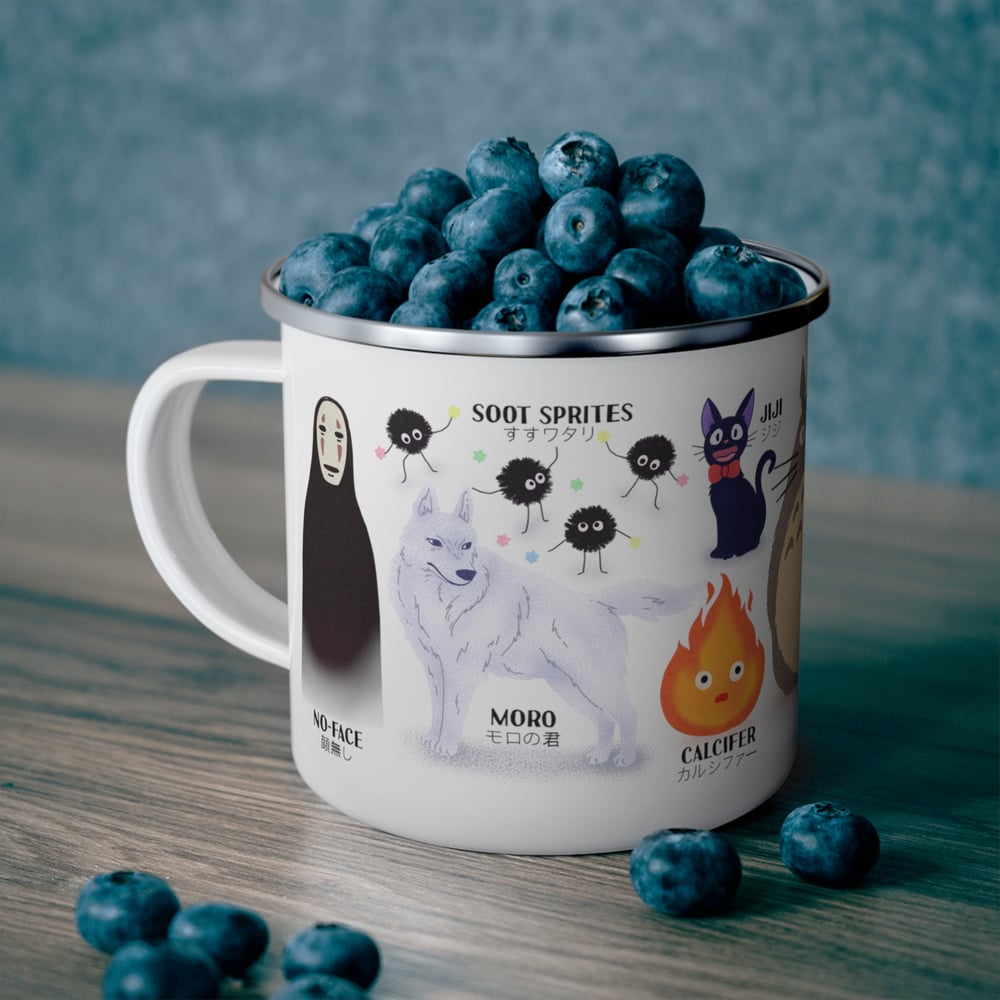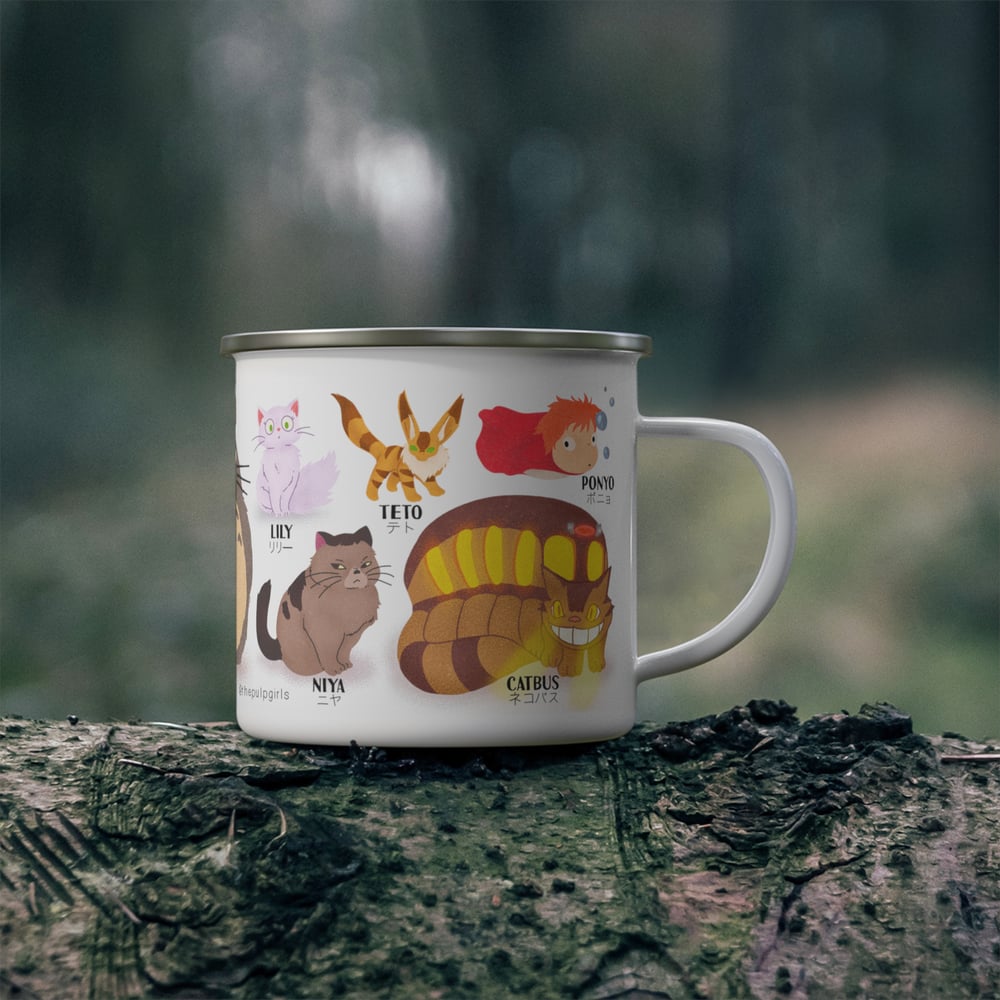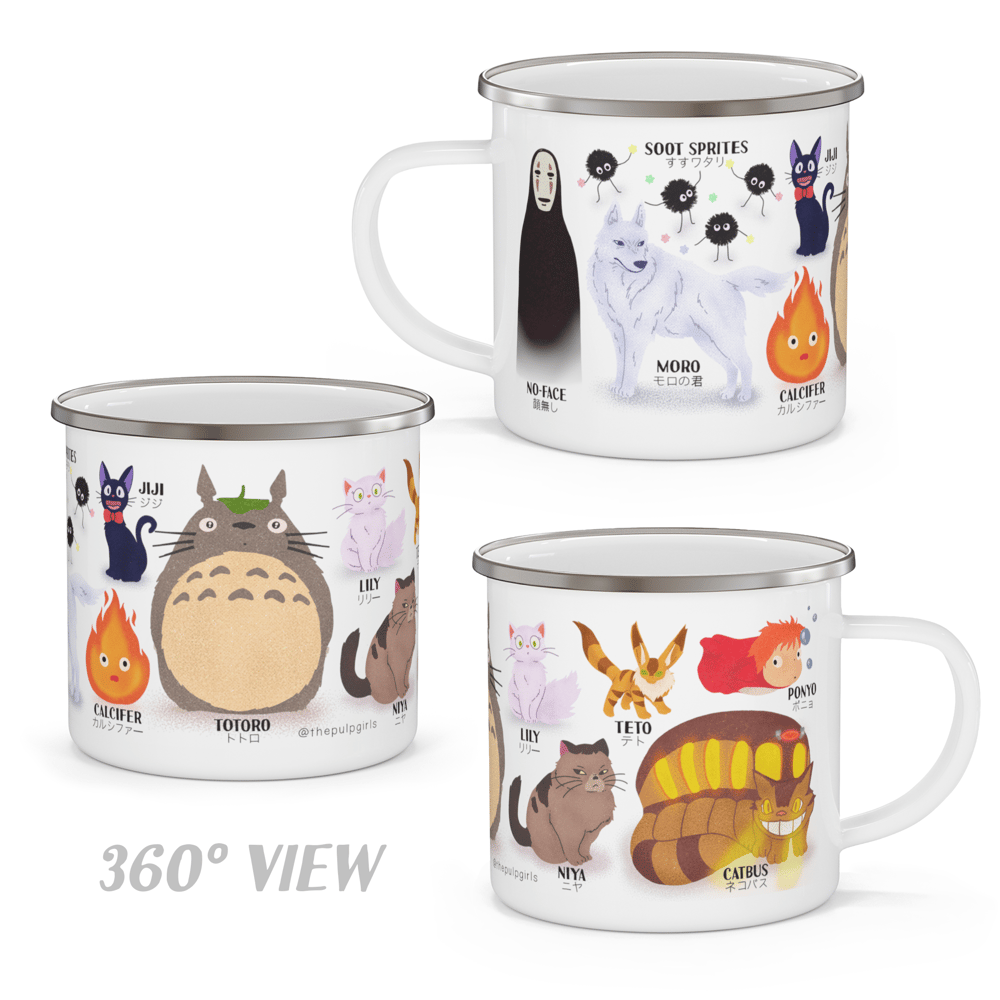 Are you a Studio Ghibli fan? Then this enamel camp mug is perfect for you! Featuring a selection of fan favorite spirits, creatures, cats, and more, this darling 12 oz mug is both sturdy and cute as heck! Perfect for any Miyazaki fan!
Featuring:
No-Face (Spirited Away)
Soot Sprites (Spirited Away)
Moro (Princess Mononoke)
Jiji (Kiki's Delivery Service)
Calcifer (Howl's Moving Castle)
Totoro (My Neighbor Totoro)
Lily (Kiki's Delivery Service)
Teto (Nausicaä of the Valley of the Wind)
Niya (The Secret Life of Arrietty)
Ponyo (Ponyo)
Catbus (My Neighbor Totoro)
Mug is lightweight stainless steel. *NOT microwavable.
Please be aware that many items ship separately in your order, so they may arrive at different times!