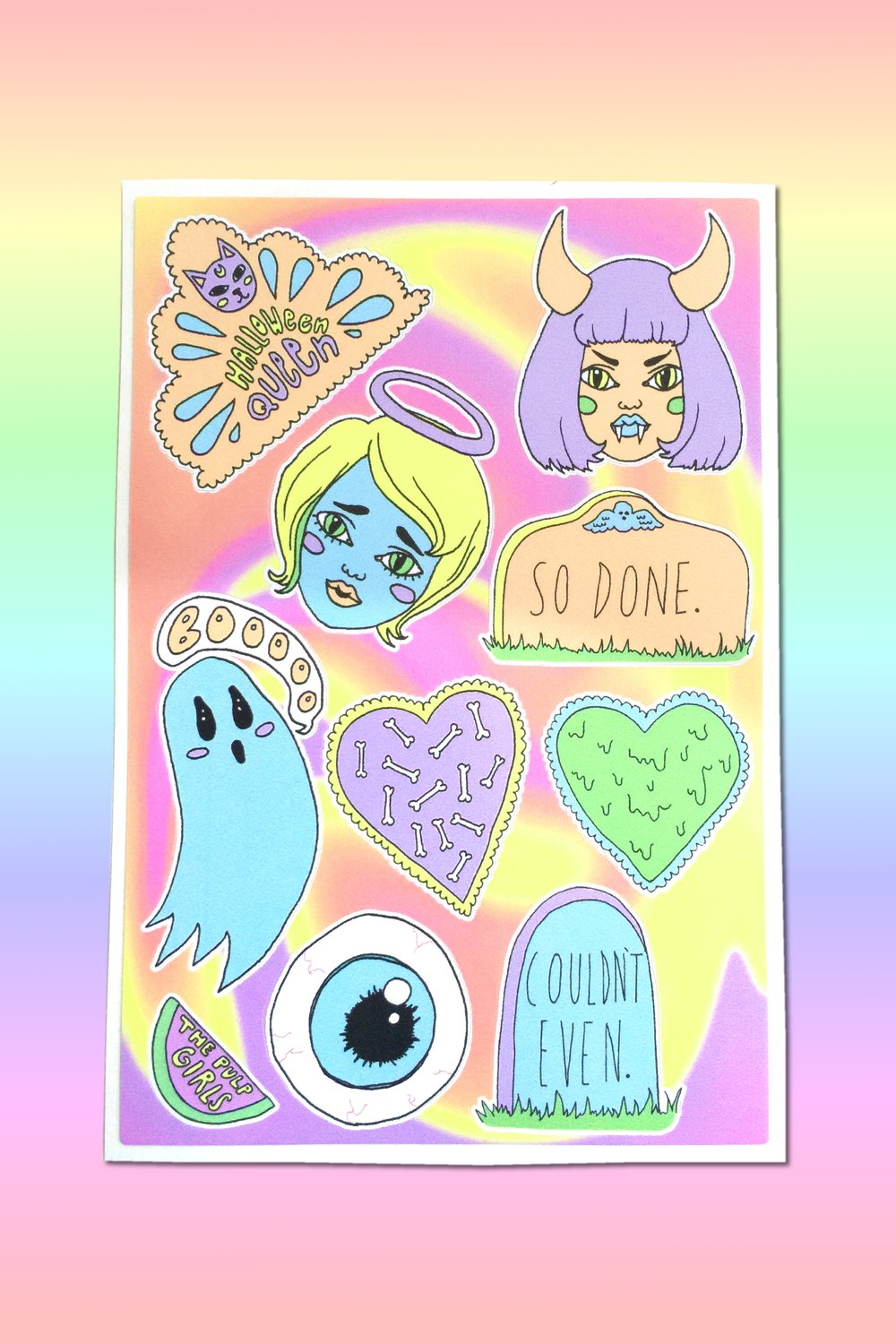 So Halloween might have passed, but that's no reason not to treat yo self to this mega cute, handmade, Pulpy goodie bag! It comes with four super pastel buttons that consist of cute sayings, lots of candy and rad green slime! It also comes with a plastic coated sticker sheet that is just s00o pastel and perfect, you'll wanna stick 'em on everything you own! Perfect for the year-round spooky babe!
Each button is handmade and measures 2 1/4"
Sticker sheets measure 4" x 6". Collect them all and stick them all over everything to create an adorable little world, or even frame them! If you only want the sticker sheet choose that in the drop down menu.