HORROR MOVIE FAN CLUB SWEATSHIRT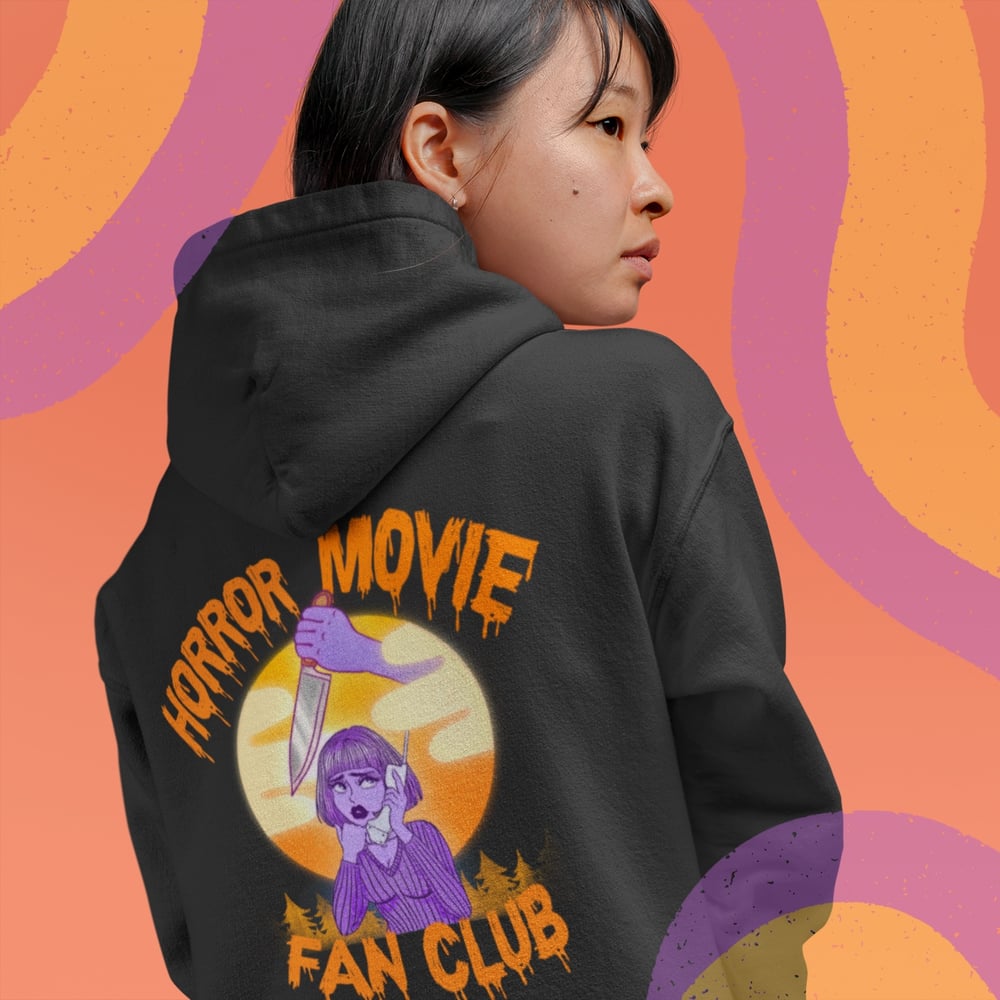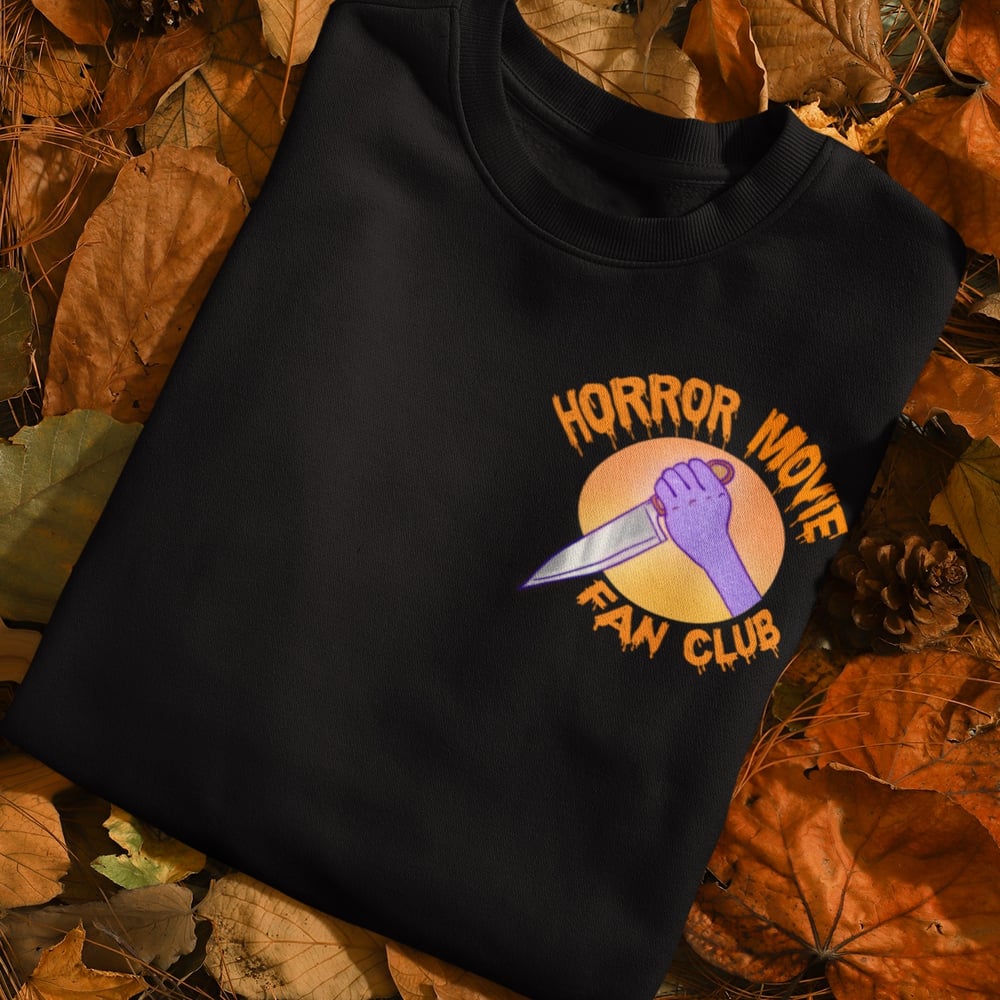 Show off your horror movie lover pride in this sweatshirt! Each sweatshirt features the knife wielding hand in a full moon with text on the front upper chest area, and a full-sized version of a classic horror movie scene along with text on the back!
Please check the size chart for measurements before ordering. Be sure to take into account how you'd like your shirt to fit (loosely, tightly, etc)!