HUNGRY ALIEN STICKER SHEET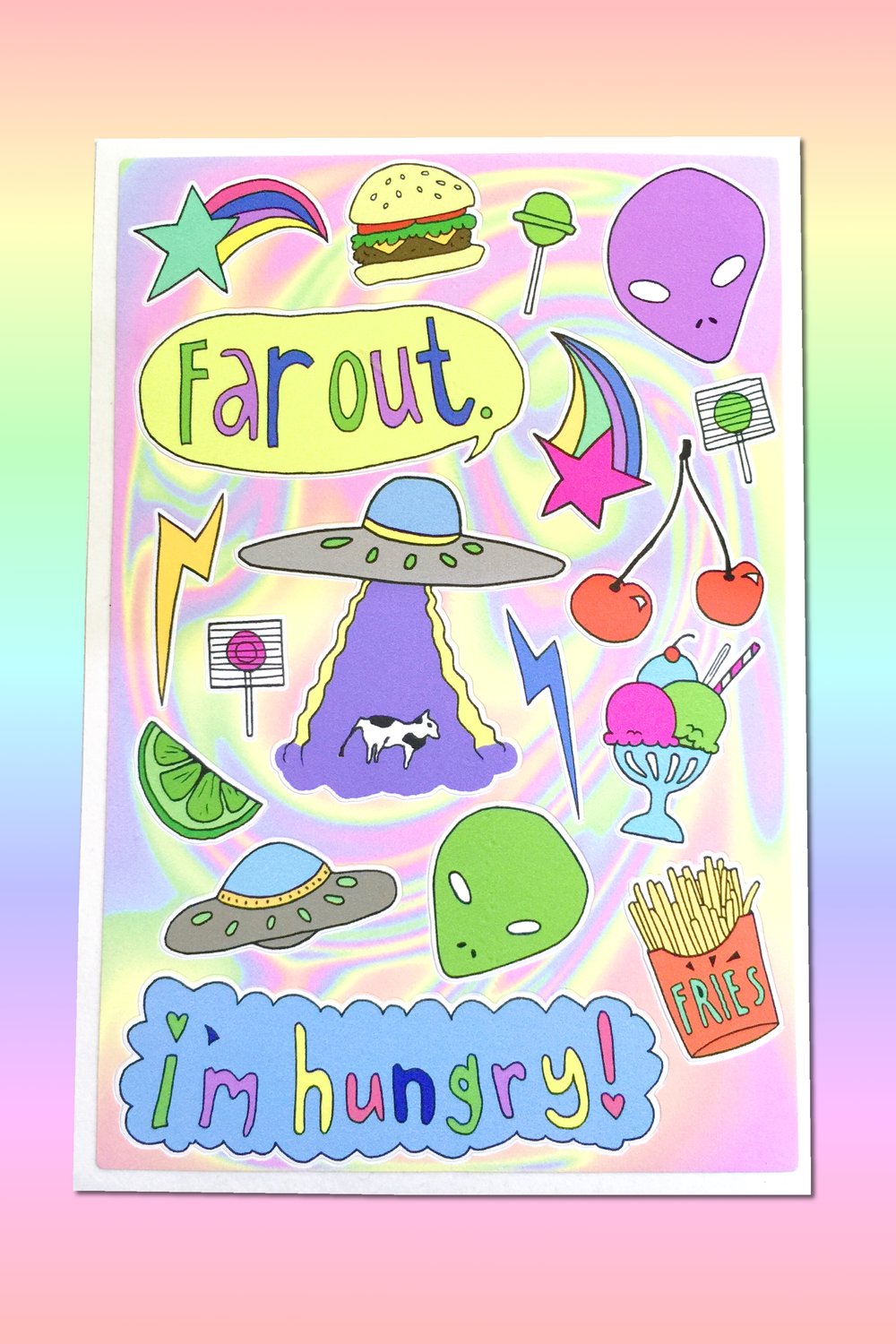 This handmade sticker set is just out of this world! They're ultra bright and fun and most definitely one-of-a-kind. The aliens are super cute and super hungry, and come with some of their fave foods like an ice cream sundae, an order of fries, and a nice juicy burger. Yum yum, take me to your leader! The sticker sheet measures 4"x6".
Collect all the sticker sets and decorate everything or everyone you love with ultra rad one-of-a-kind stickers!