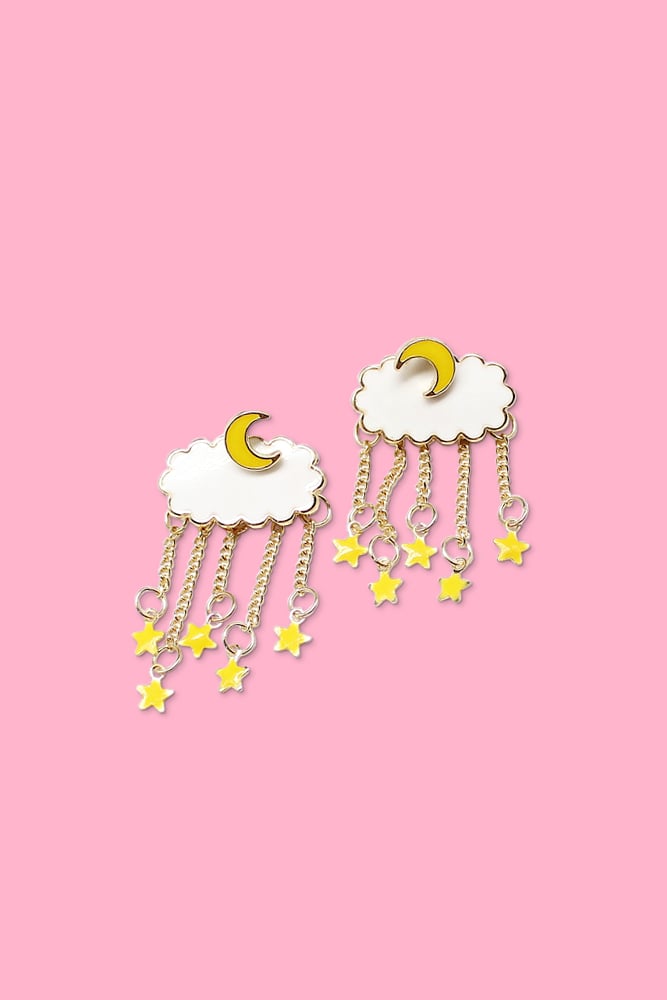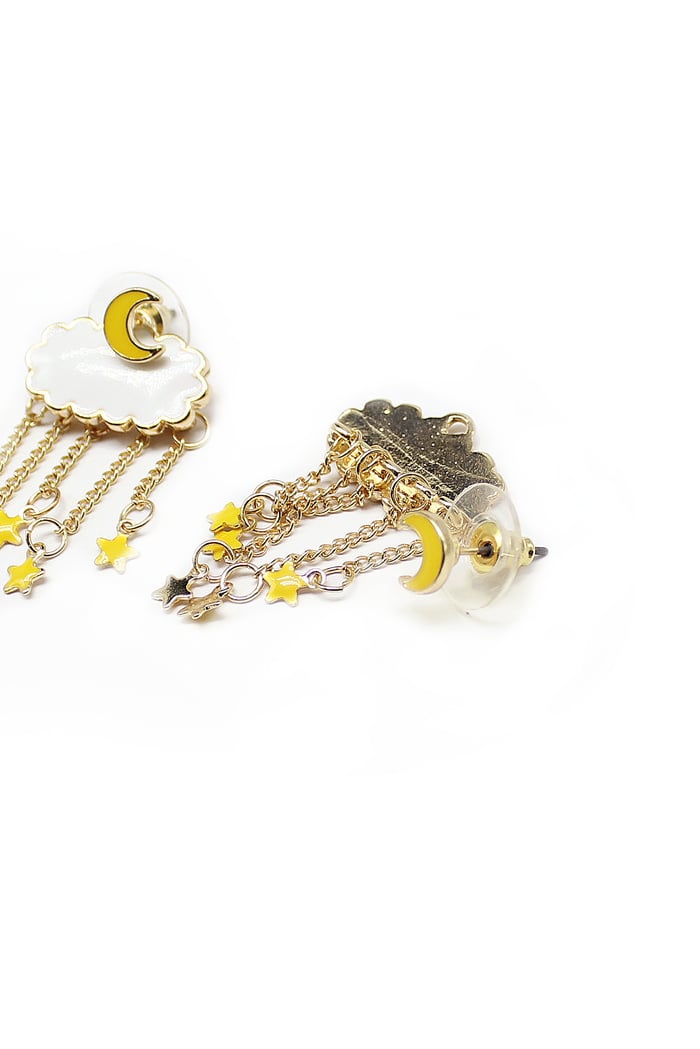 We're in loooove with these darling little earrings! Crescent moons sit nestled in fluffy white clouds, which drip with dangly chains of stars.
You can wear the whole shebang right on the front of your ears, or tuck the detachable clouds behind your ears and fasten them on with the moon in front and the rest hidden behind!
The crescent moon doubles as stud earrings too, for when you want a more demure look!
Measures about 1" wide by 1.5" full length