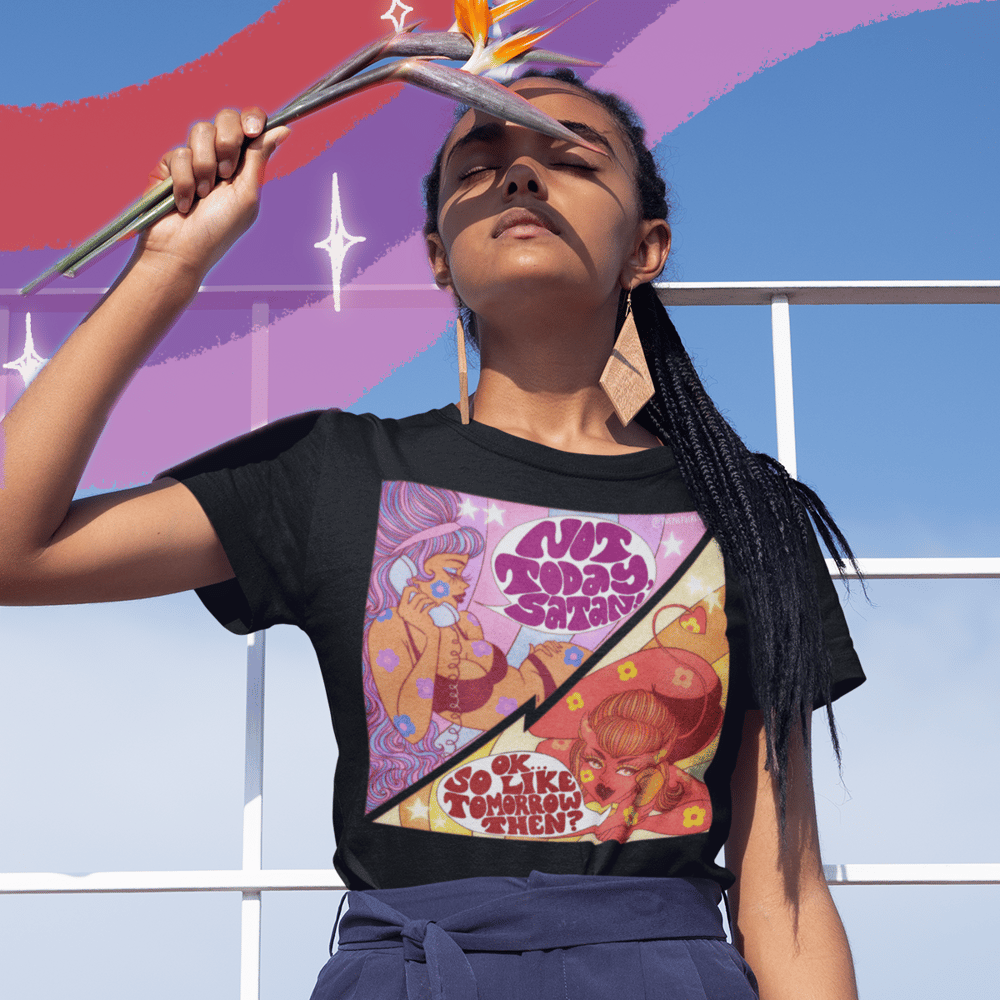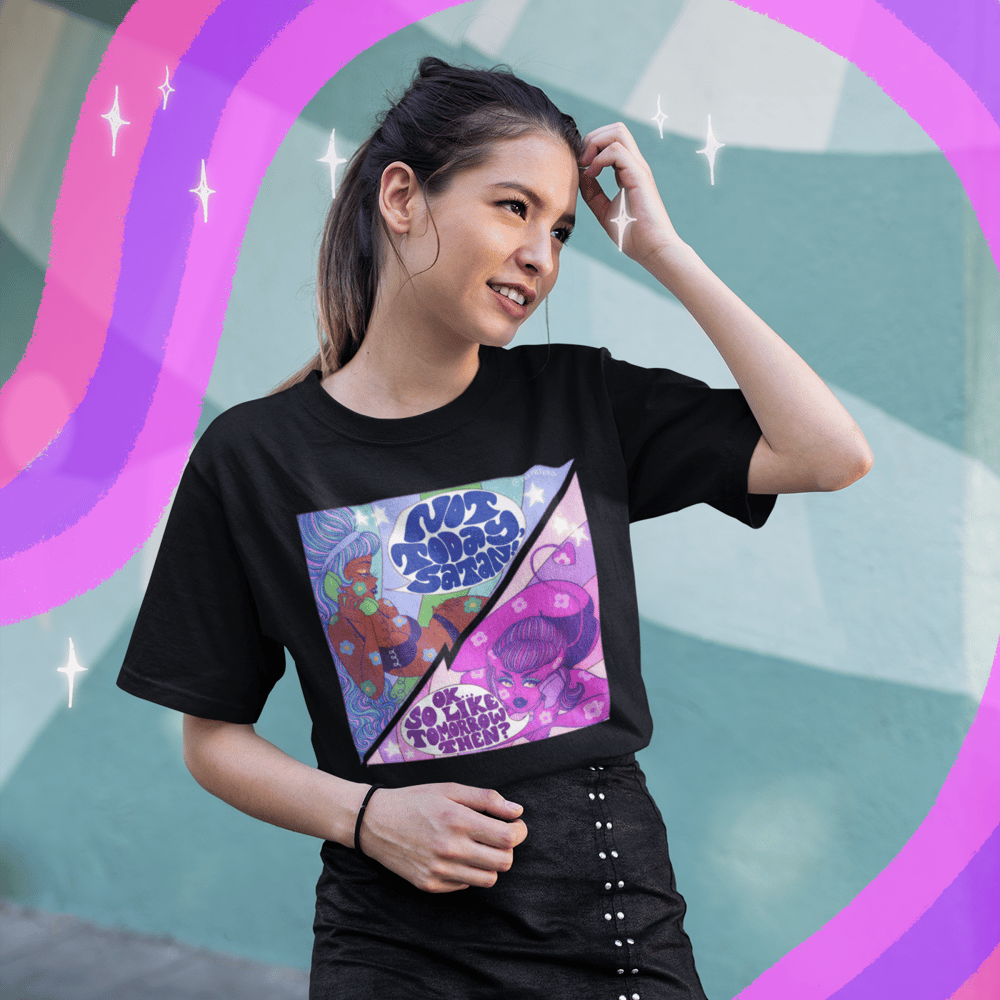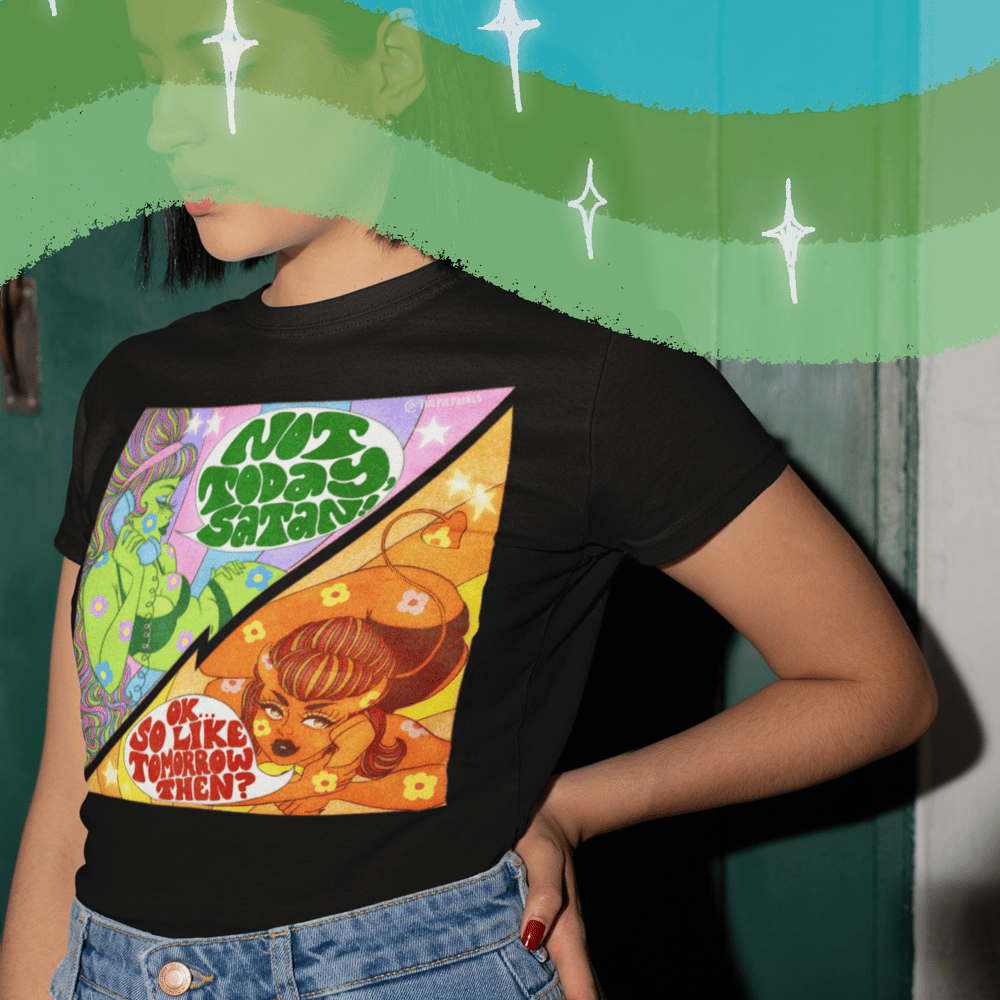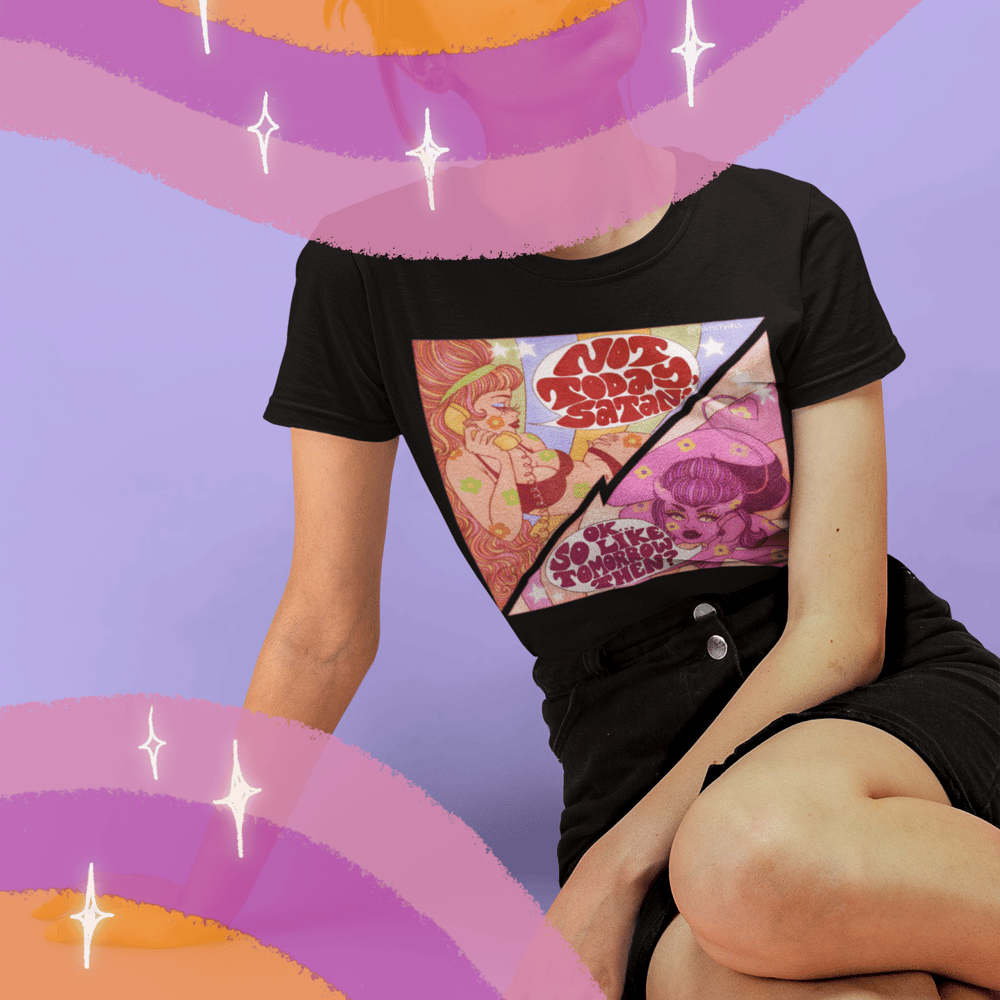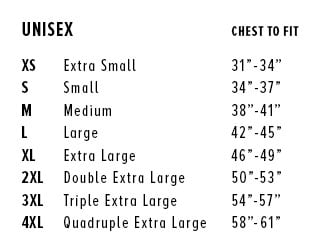 🔥😈 Not today, Satan! 😈🔥 Hey, sometimes you just wanna stay in!! No worries, this lil devil bby gets it! You can always reschedule your questionable decisions for another day!
Snap up a 100% cotton, ring-spun tee with original Pulp comic art! This comic features one flower-speckled girl saying "Not Today, Satan!" with a cute devil girl responding, "Oka... so like tomorrow then?"
Sizes are for standard unisex tees, see size chart in pictures! Choose from four different art styles! Be sure to select the one you love most from the drop-down menu. They're sorted by the color of the devil girl in each comic!