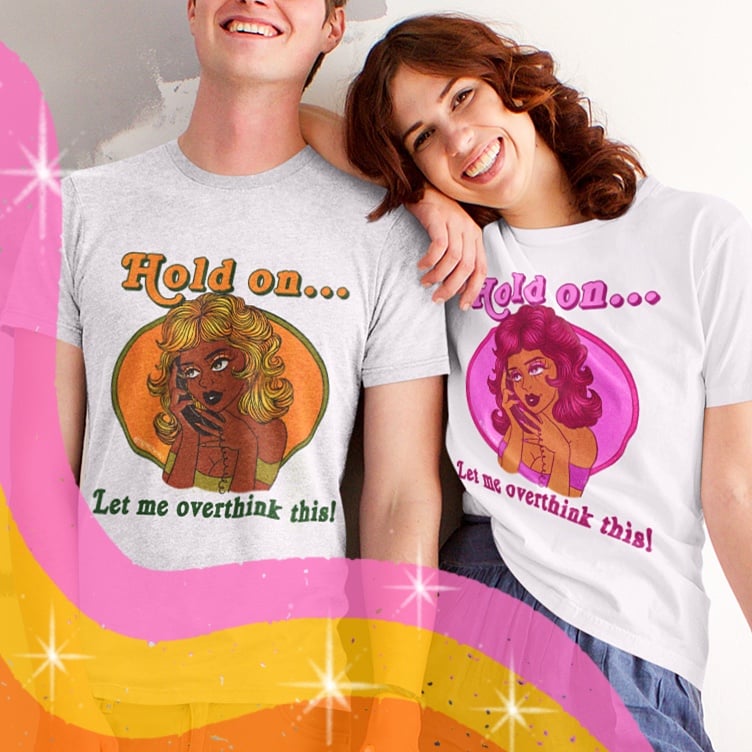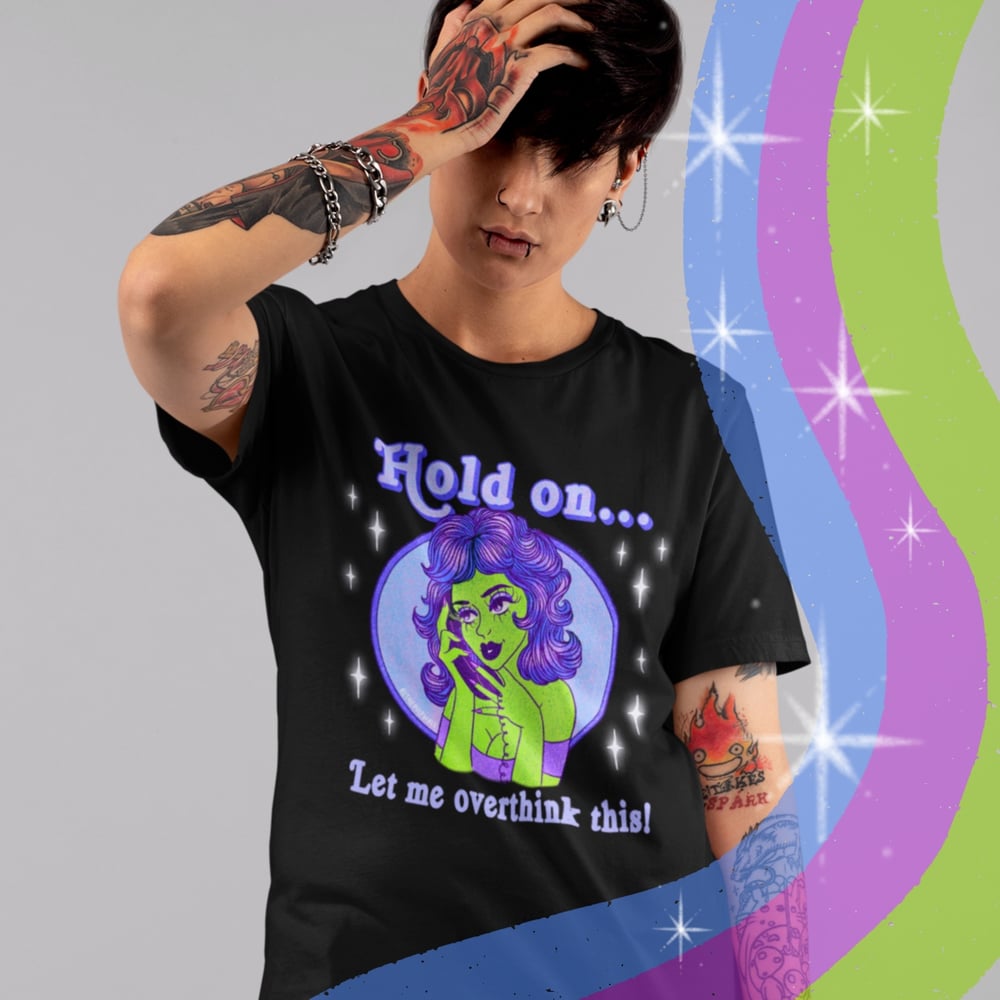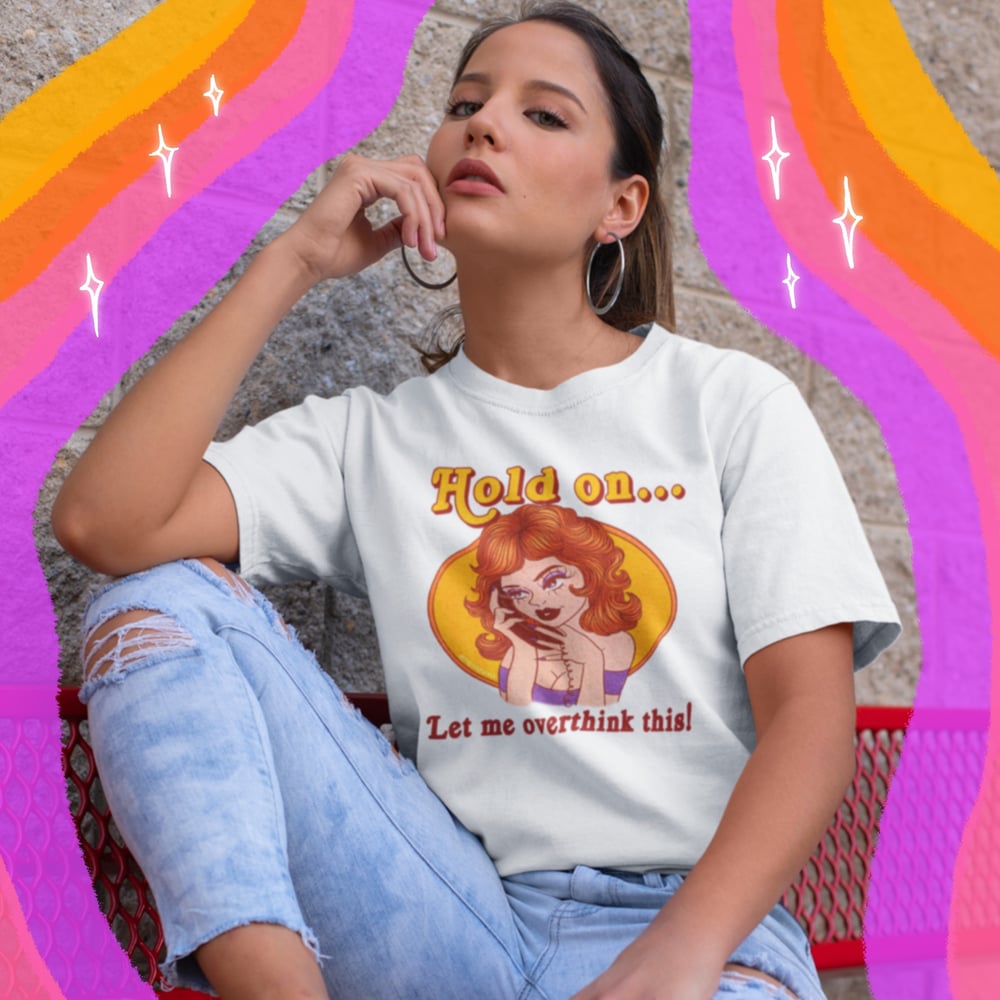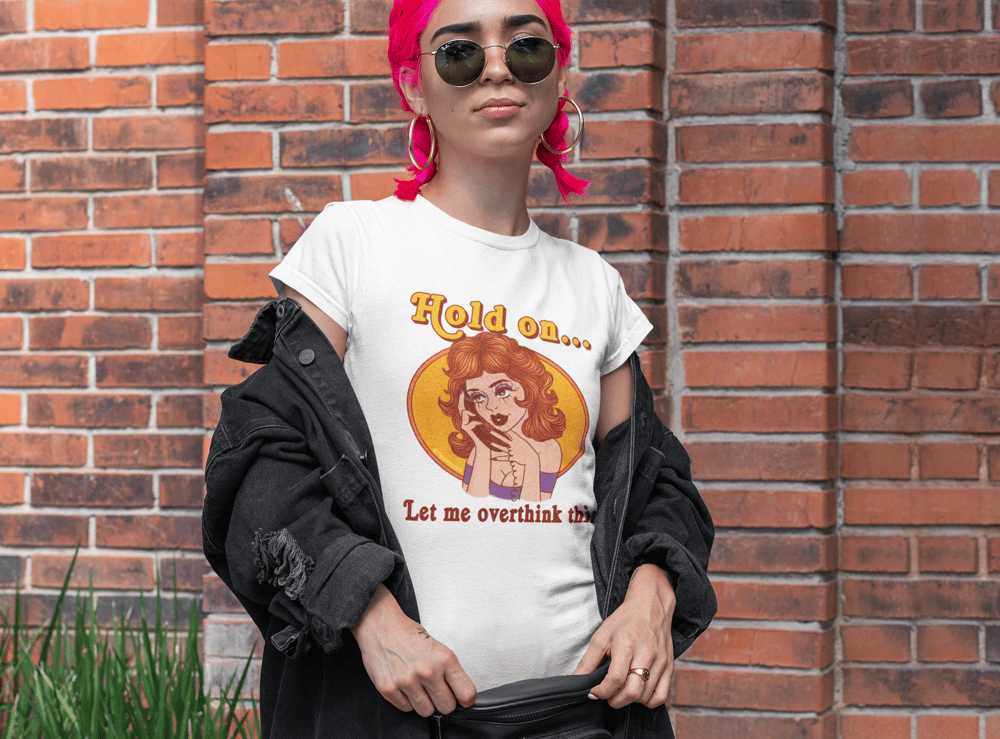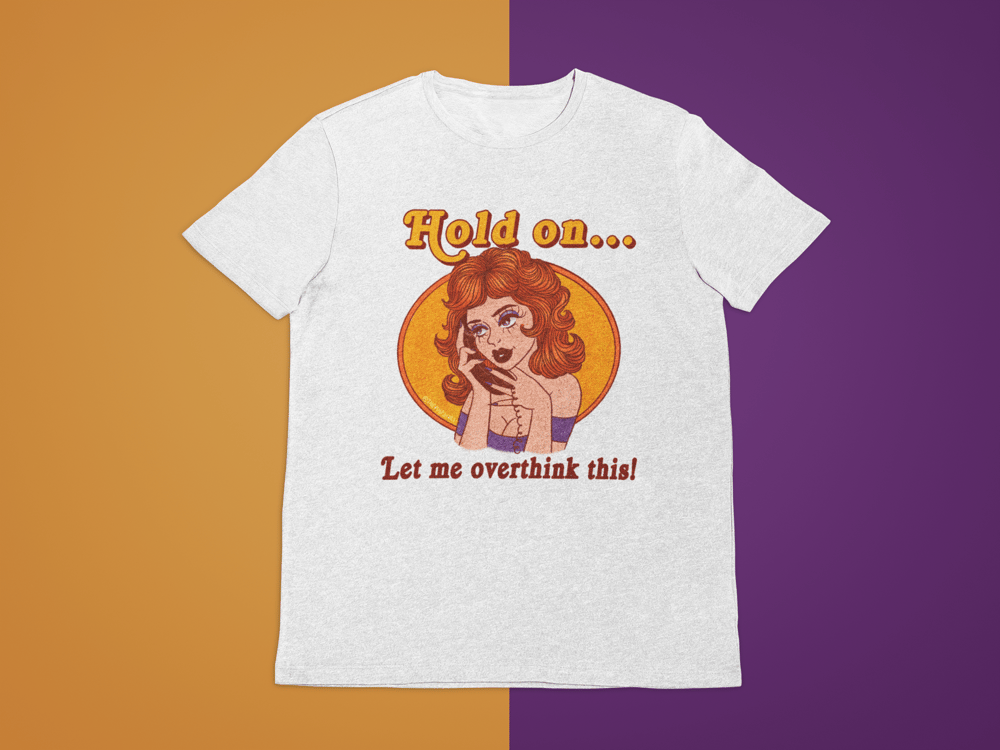 ✨💭 Hold on… let me overthink this! 💭✨ I'm gonna need a minute, it's time to torture myself worrying about something! Maybe I'll stay up all night!! 🤔😭 Does anyone else overthink, like… everything? Just going over every word and action and non-action from the last 10 years of your life? Yeah, we get it. And honestly, sometimes just accepting that there's nothing you can do about certain situations can be a kind of freedom itself. 💭
Snap up this 100% cotton, ring-spun locally screen-printed tee with original Pulp artwork! Detail of art features a girl on the phone, with the words "Hold on... Let me overthink this!"
Sizes are for standard unisex tees.