PIN-UP MERMAID ENAMEL PIN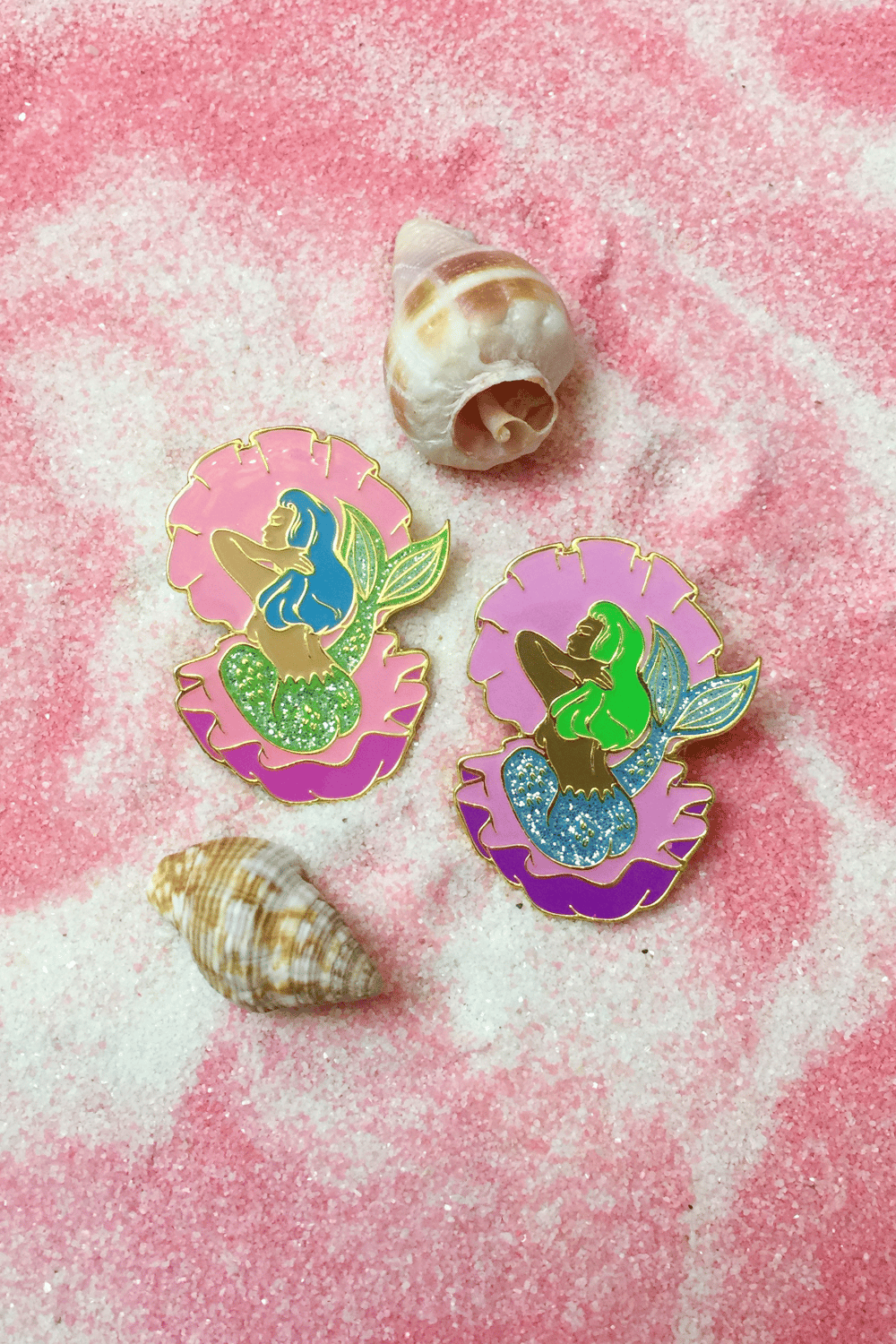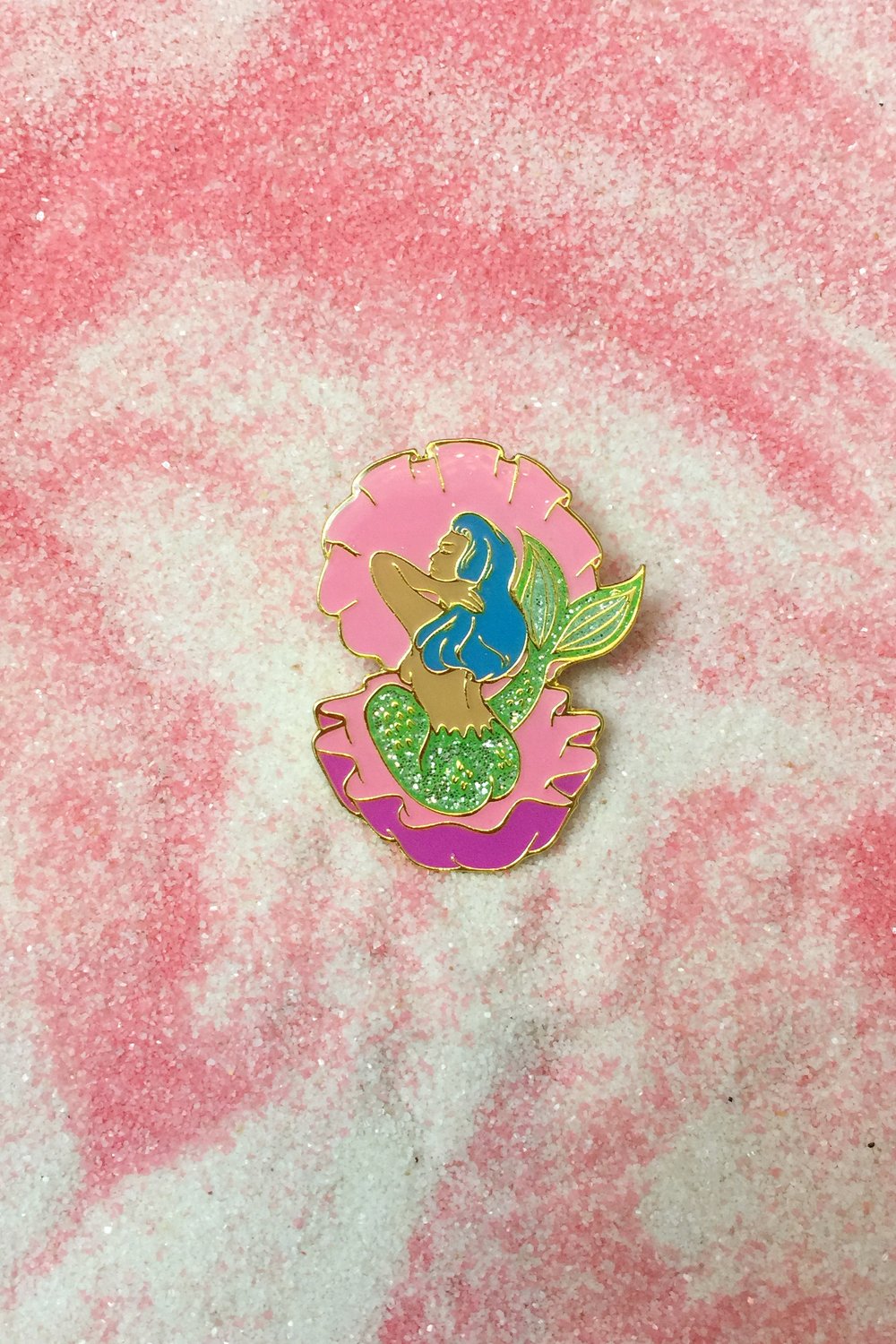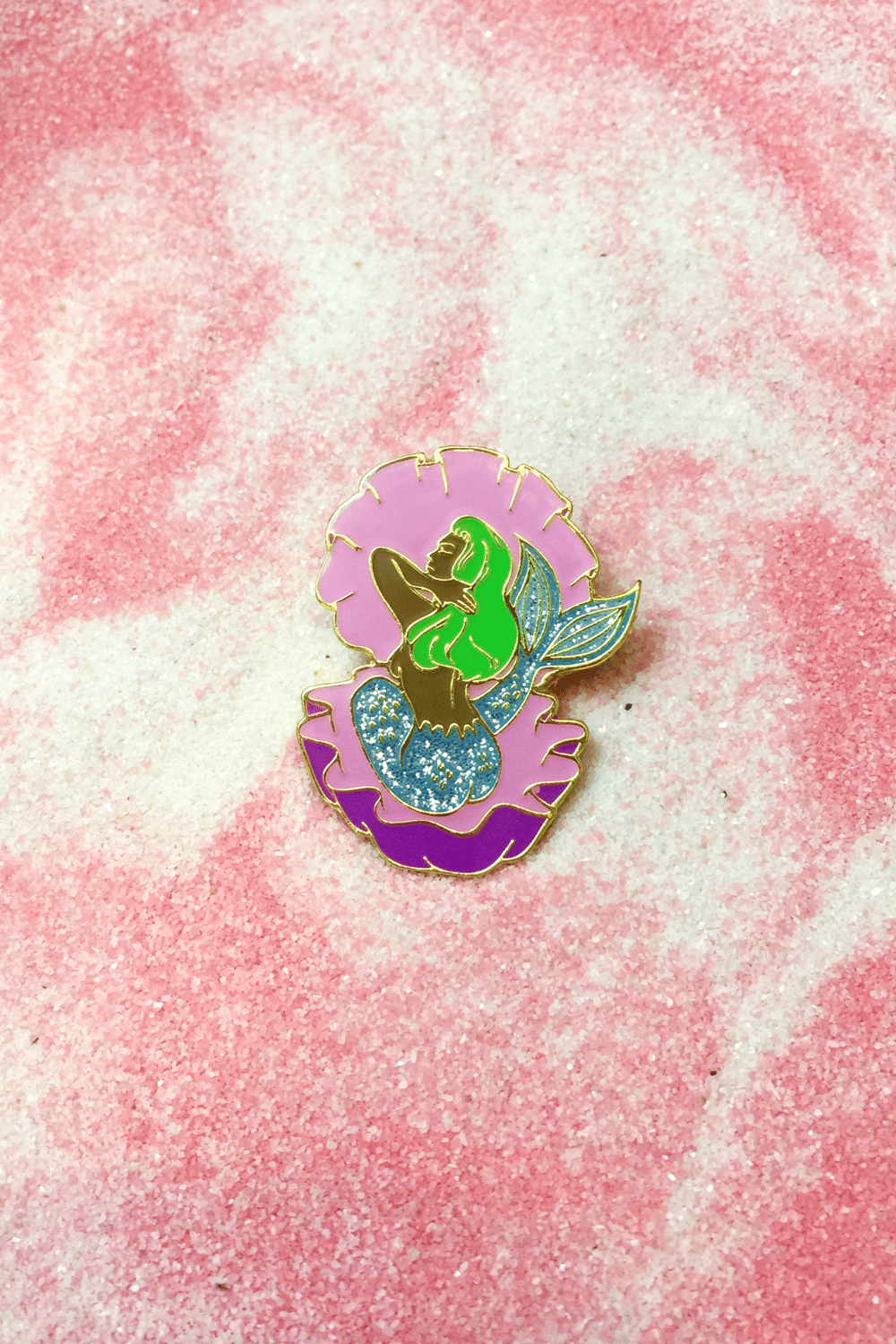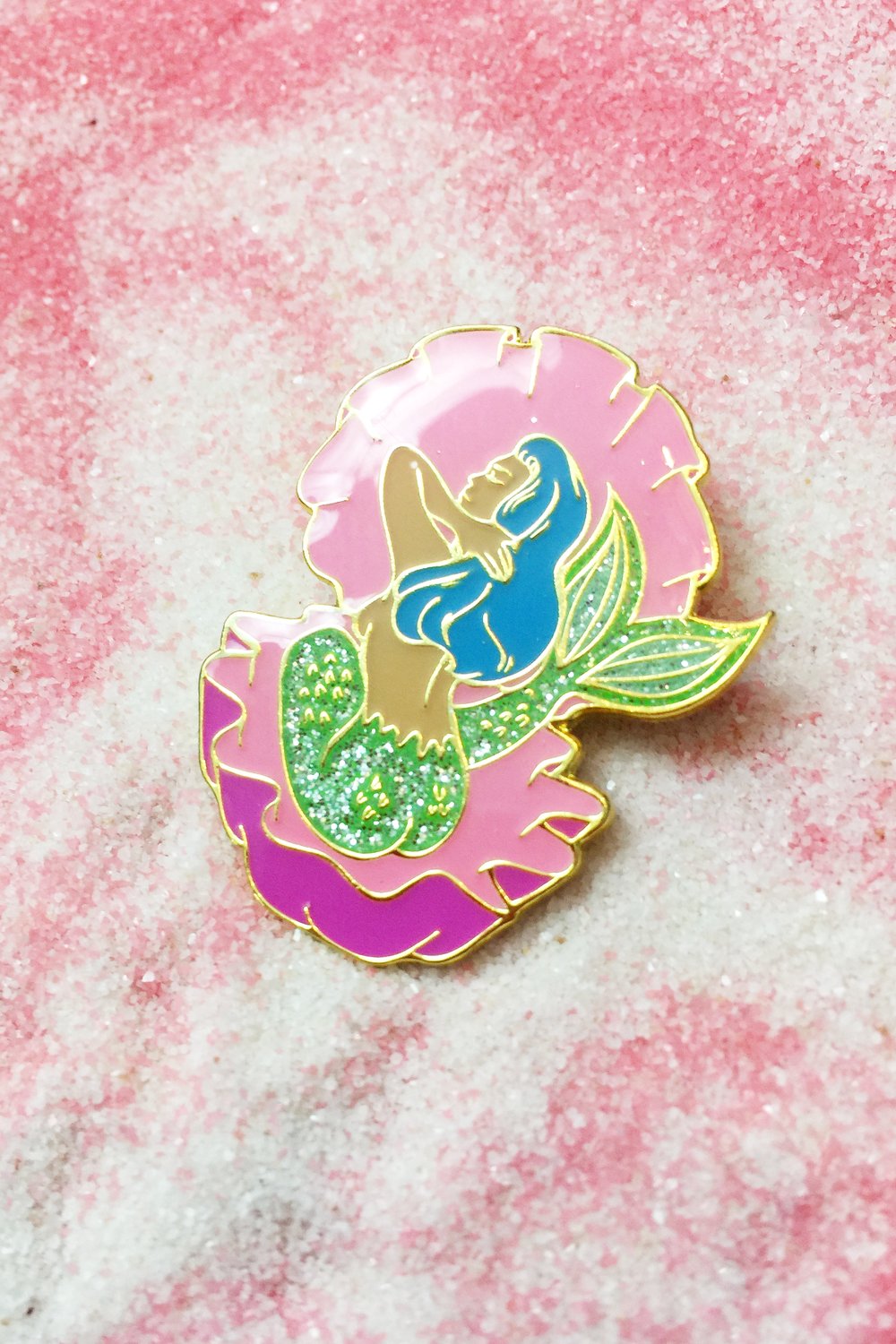 This salty babe is just chillin' in her scallop shell, taking care of her hair, ignoring the haters. Choose from glittery green or blue tailed ladies in pink or purple shells!
Pin is made of a sparkling gold colored metal with double post rubber pin backing. Measures about 1.5"