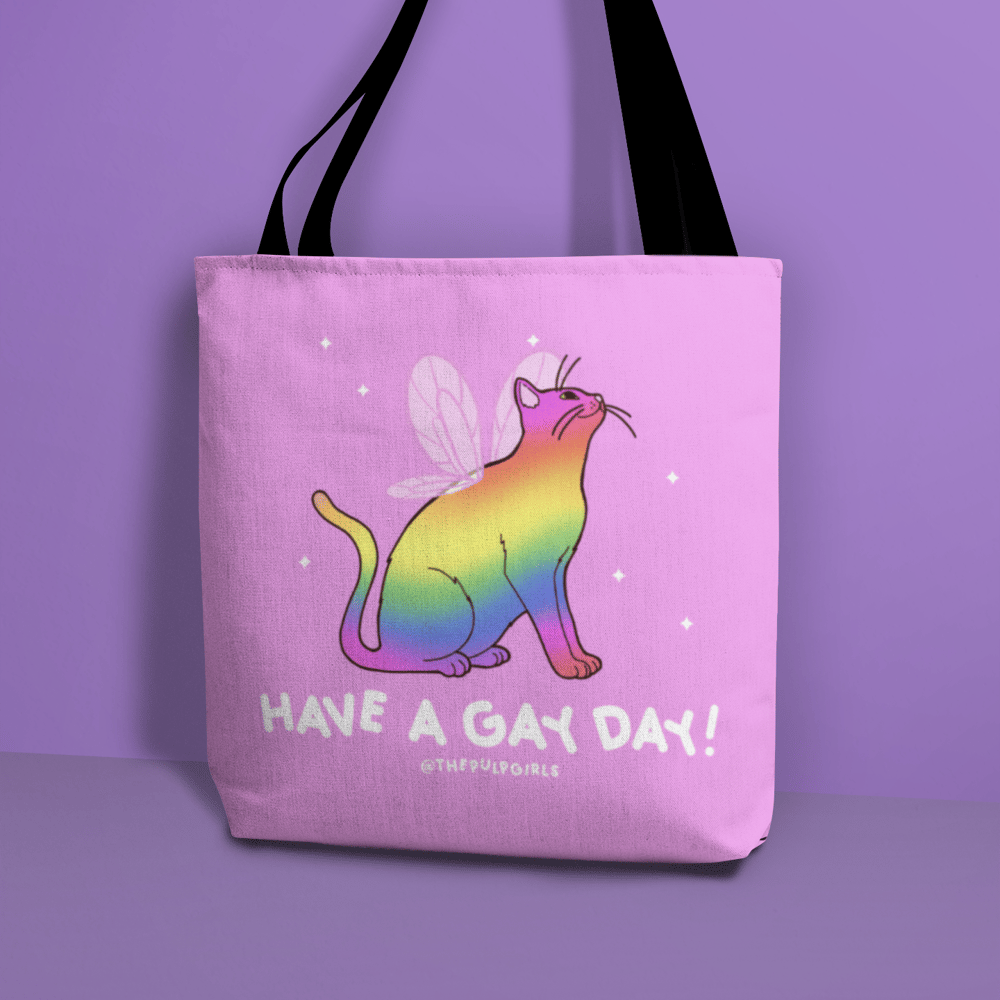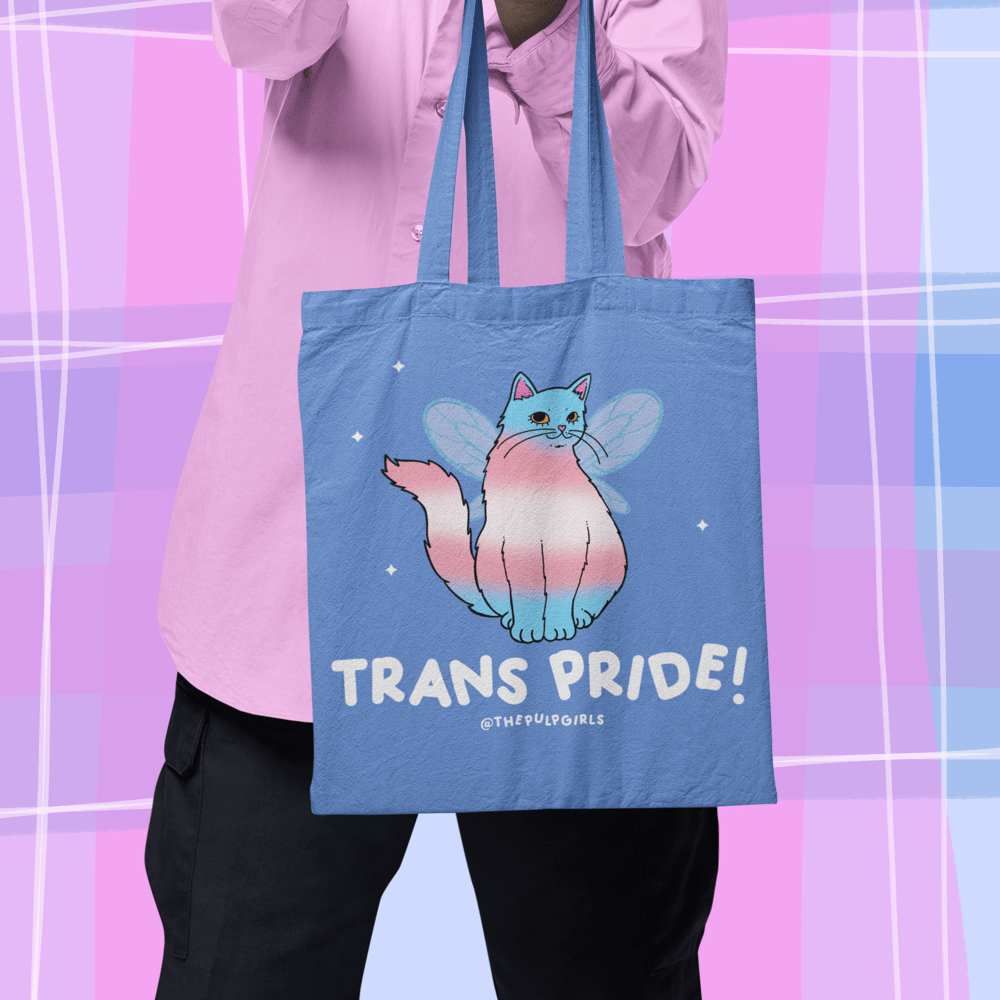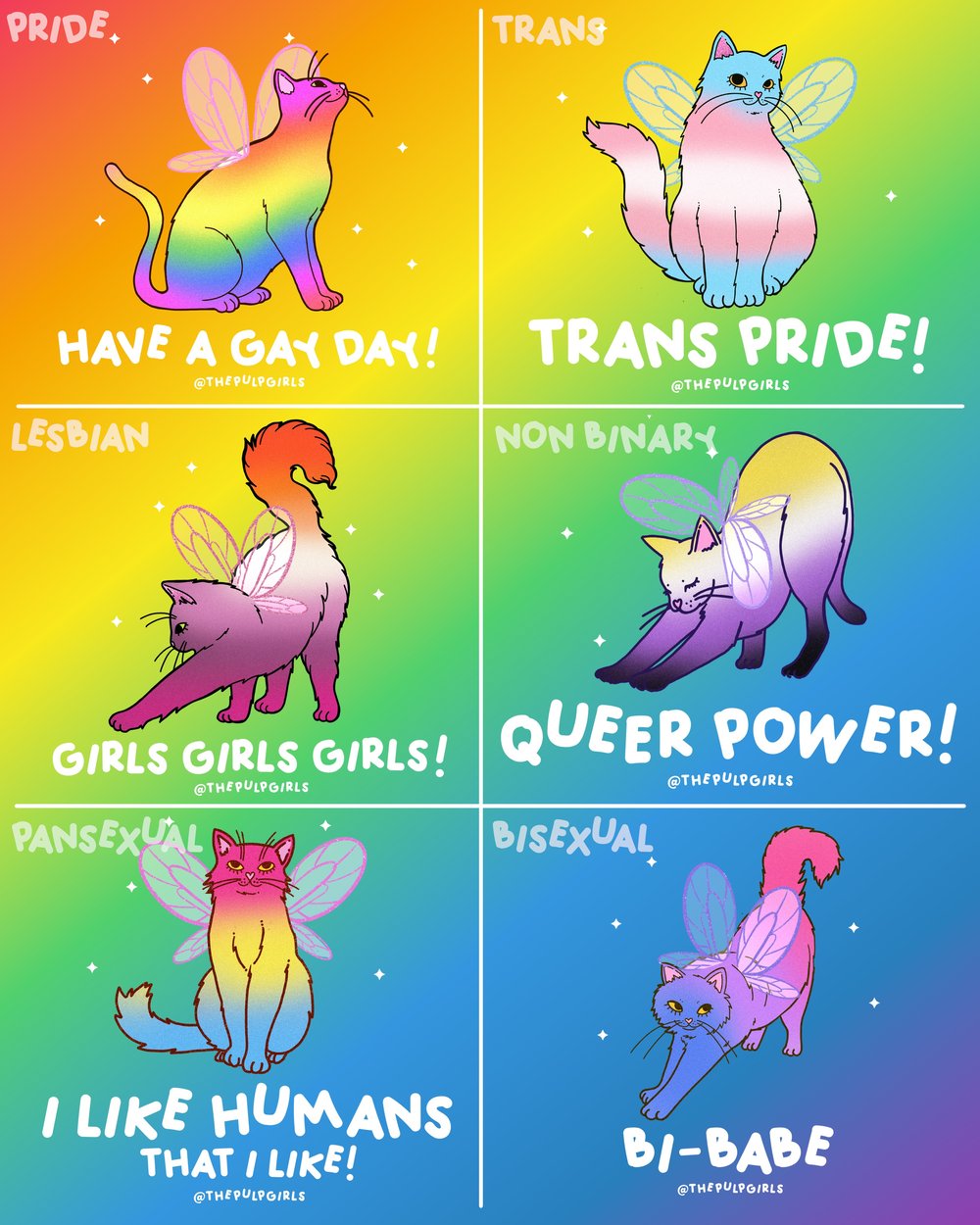 Have a gay day! 🌈 Carry your pride loud and proud in our limited edition pride cat totes! Ultra heavy-duty and durable, each tote features a pride flag colored kitty and a fun lil saying!
Pride Cat Flag Options:
Pride reads: "HAVE A GAY DAY!" on candy pink
Trans reads: "TRANS PRIDE!" on soft blue
Lesbian reads: "GIRLS GIRLS GIRLS!" on dusty rose
Non-Binary reads: "QUEER POWER!" on soothing purple
Pansexual reads: "I LIKE HUMANS THAT I LIKE!" on mustard yellow
Bisexual reads: "BI-BABE" on sky blue
Be sure to choose the pride flag coloring and bag size you want in the drop down menus!