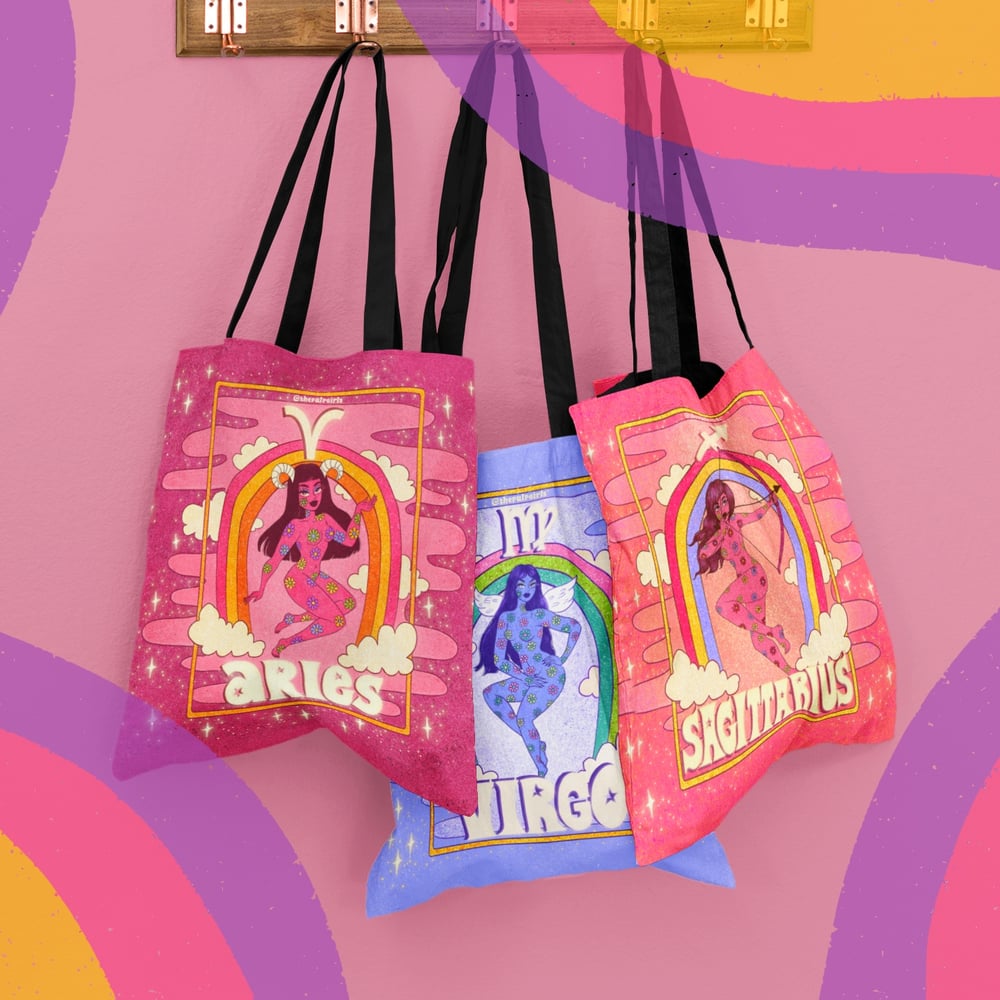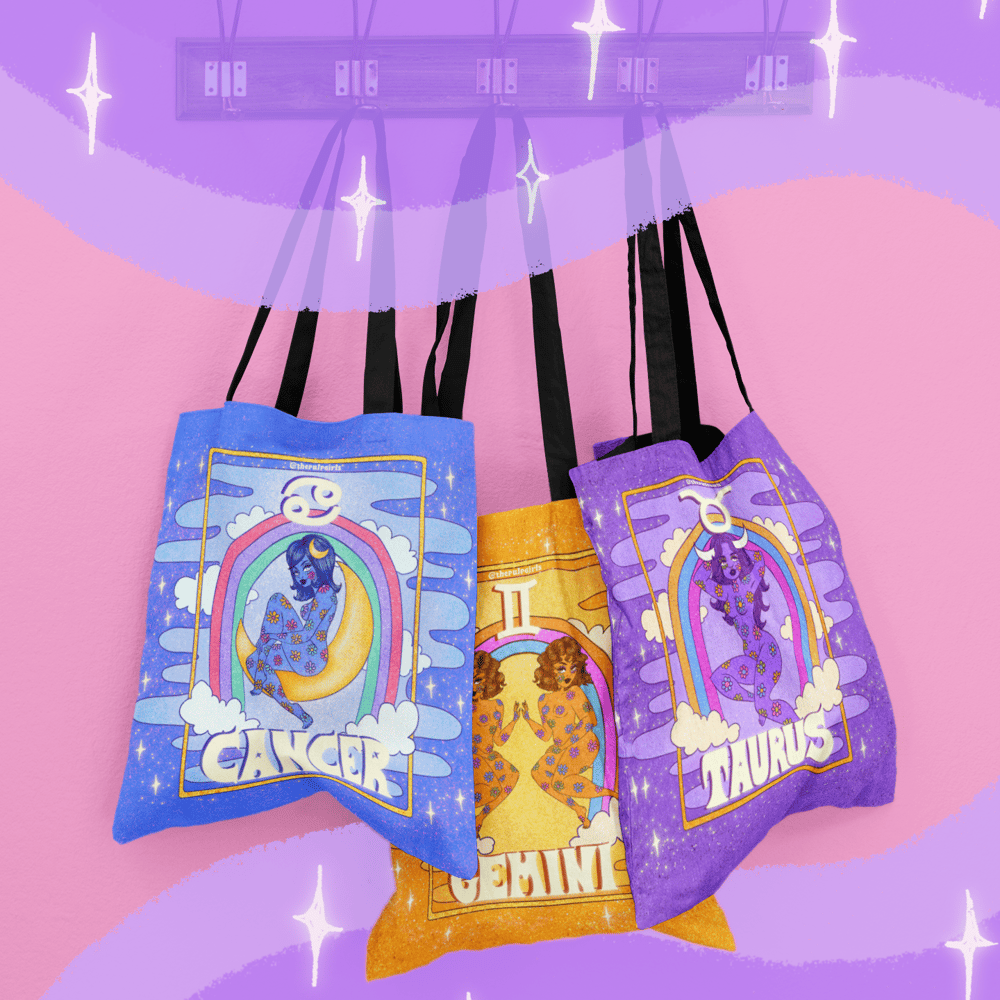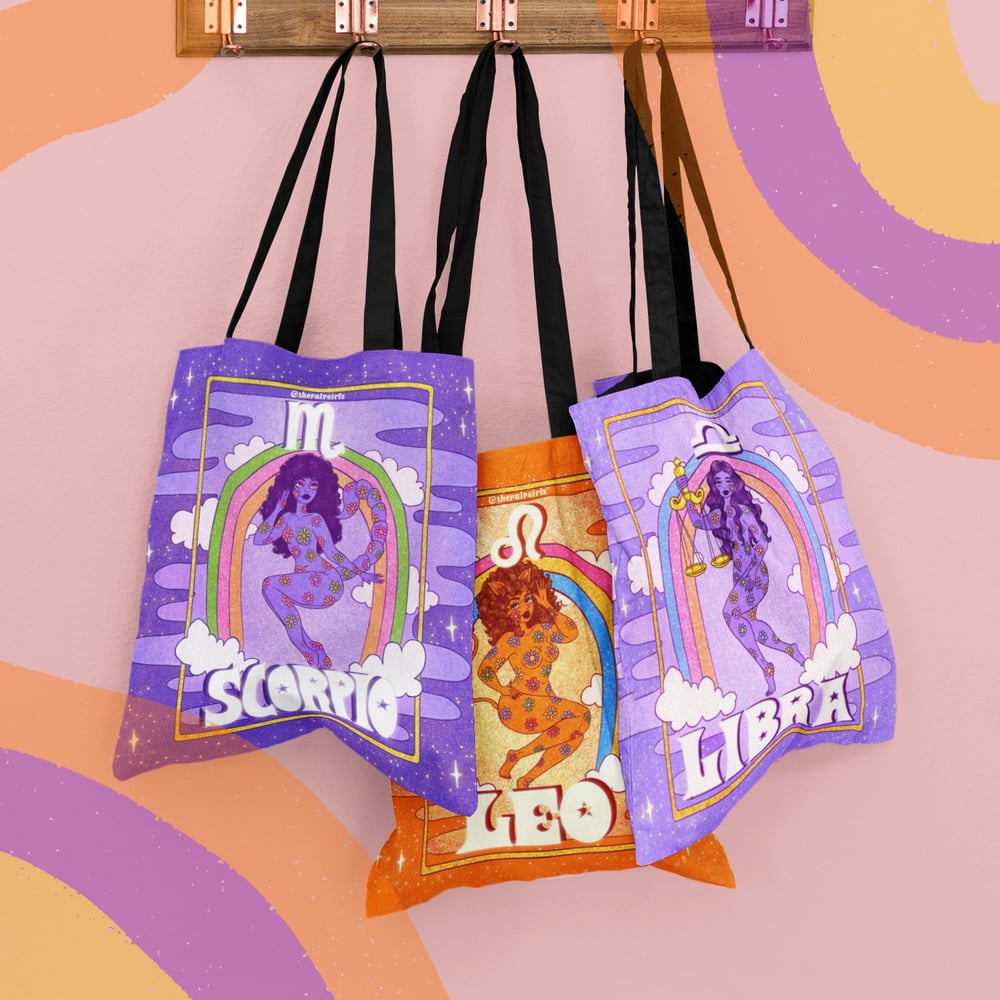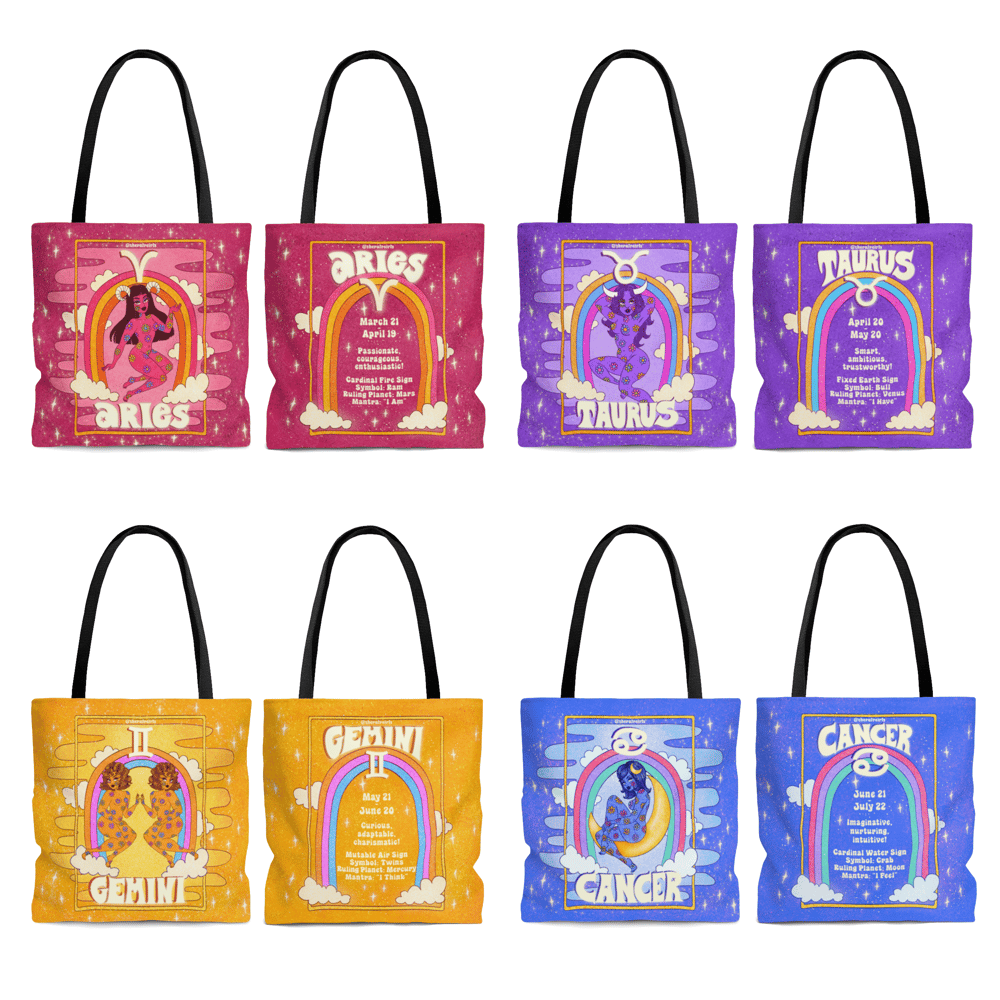 What's your sign?? Get it in full Pulp style on a big, bright tote bag! The front features our gorgeous Pulp Astro cutie and the back has all kinds of fun facts about your zodiac sign! These bags also make perfect gifts for the astrology lover in your life! All you need to figure out someone's sun sign is their birthday:
Aries (Mar 21 - Apr 19)
Taurus (Apr 20 - May 20)
Gemini (May 21 - Jun 20)
Cancer (Jun 21 - Jul 22)
Leo (Jul 23 - Aug 22)
Virgo (Aug 23 - Sept 22)
Libra (Sept 23 - Oct 22)
Scorpio (Oct 23 - Nov 21)
Sagittarius (Nov 22 - Dec 21)
Capricorn (Dec 22 - Jan 19)
Aquarius (Jan 20 - Feb 18)
Pisces (Feb 19 - Mar 20)
Right now, we've released Aries, Taurus, Gemini, Cancer, Leo, Virgo, and Libra zodiac designs. More signs will be released as they are unveiled on our Insta! (If you don't follow us, be sure to do so for updates! @thepulpgirls) Voting for the next sign to be released is held in the comments section of our latest IG Astro post!
Be sure to select the sign you want and bag size from the drop-down menus!
Tote is 100% polyester, with boxed corners, black cotton handles, and black lining. Medium measures about 16" x 16" and large measures about 18" x 18"
Lookin' for more astro stuff? Check out our whole astrology collection HERE!