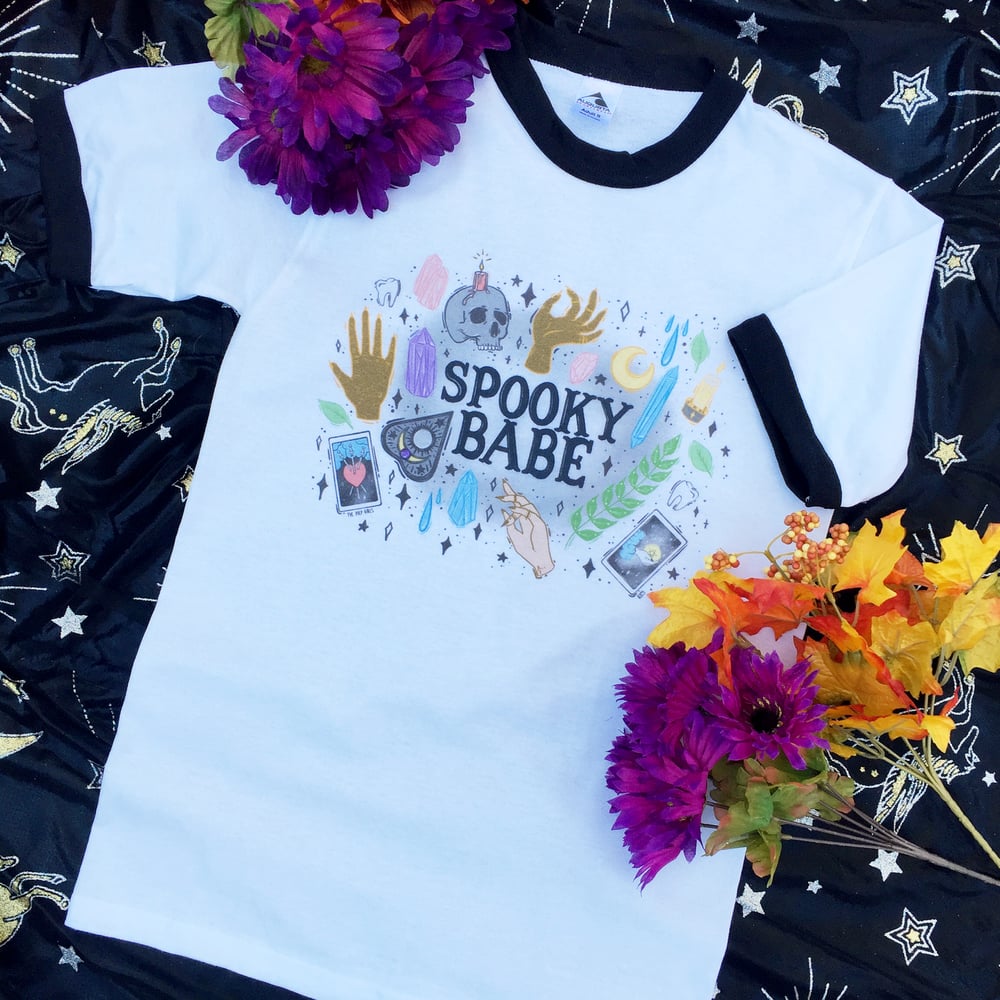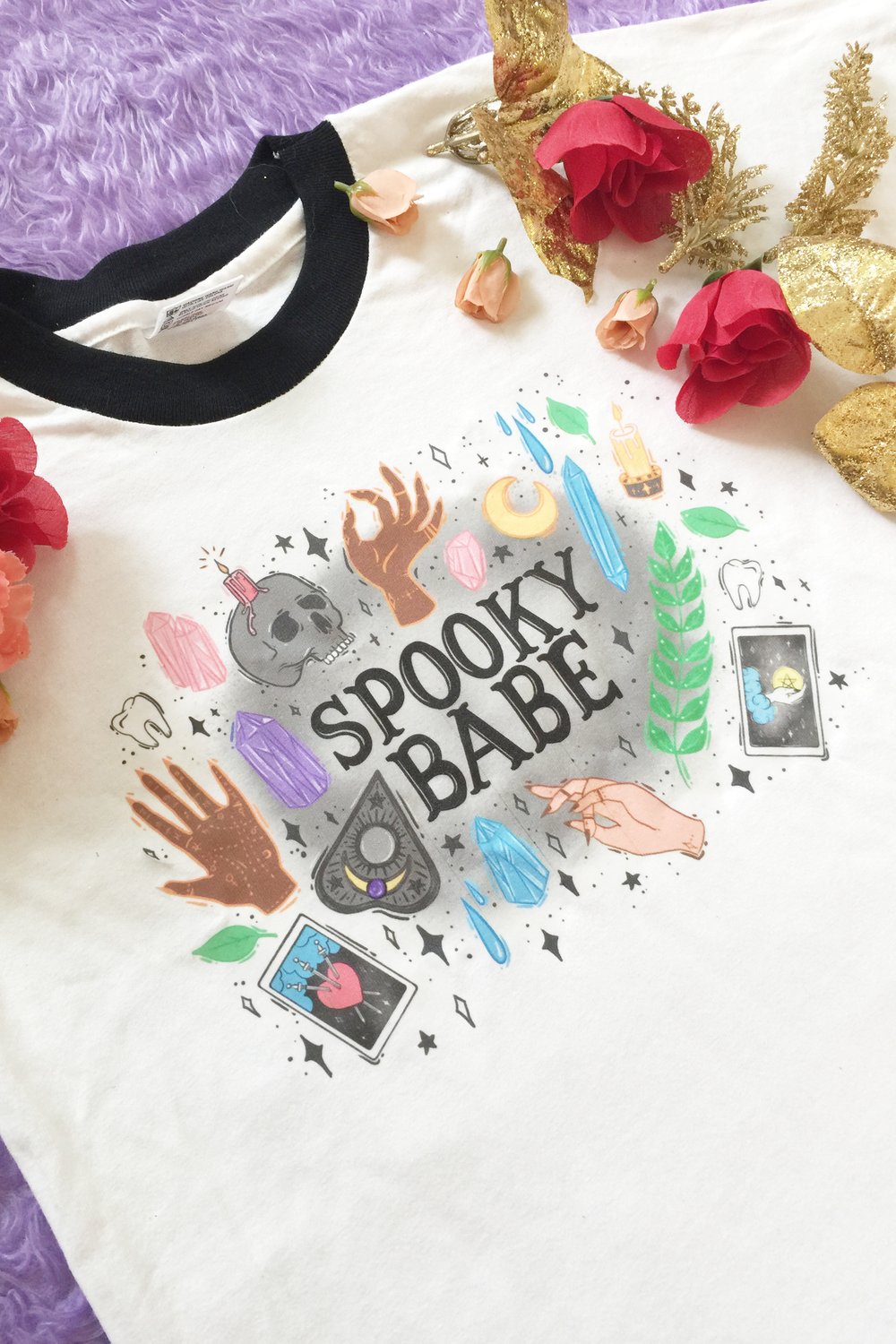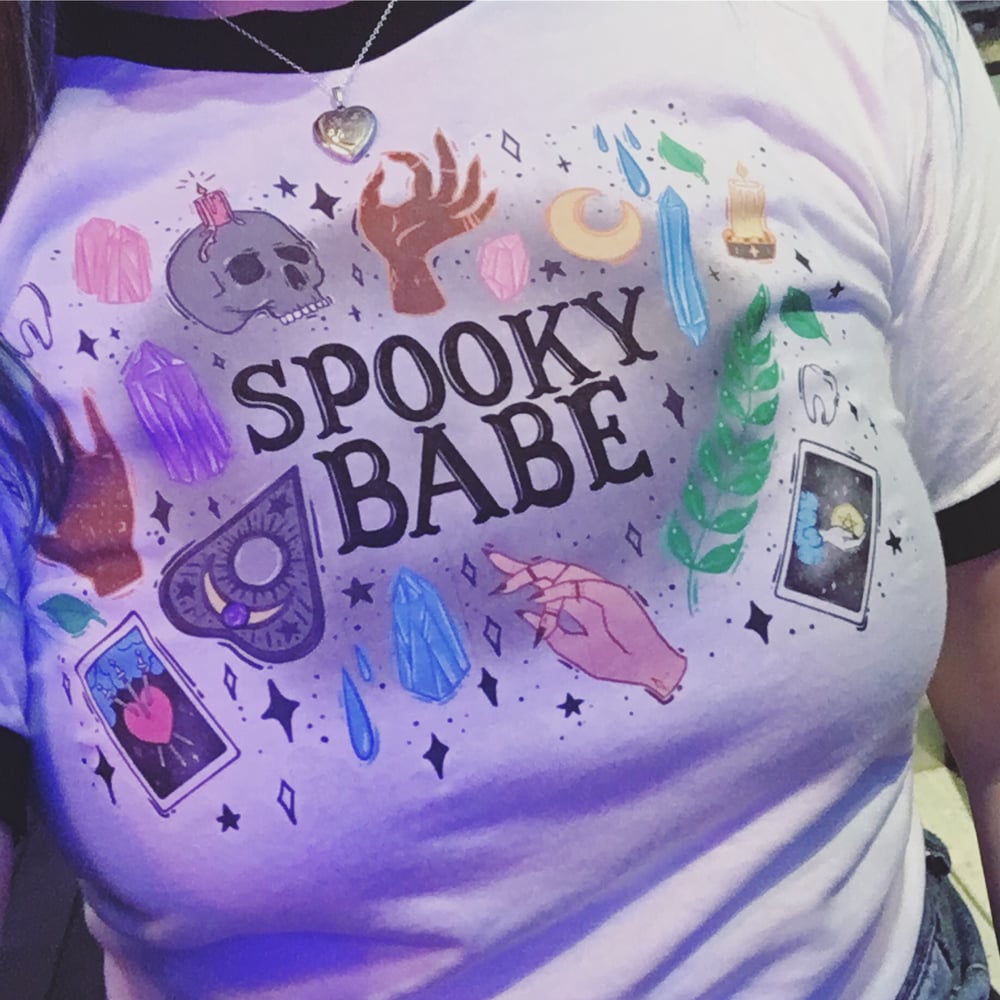 Are you into astrology? Do you read your cards? Are you constantly on the lookout for ghosts and spirits? Do you commune with the dead? Can you spot a cryptid a mile away? Maybe you just love The X-Files? You just might be a Spooky Babe!
Look at all that hand-drawn spooky stuff, like an Ouija planchette, disembodied hands, crystals, and tarot cards, printed directly onto a soft, cotton ringer tee. It's hand-made with love, all within 5 miles of our studio!
Be sure to check the measurements pic! Measurements are taken in inches, with the garment lying flat, so double them.