SPOOKY DOLL STICKER SHEET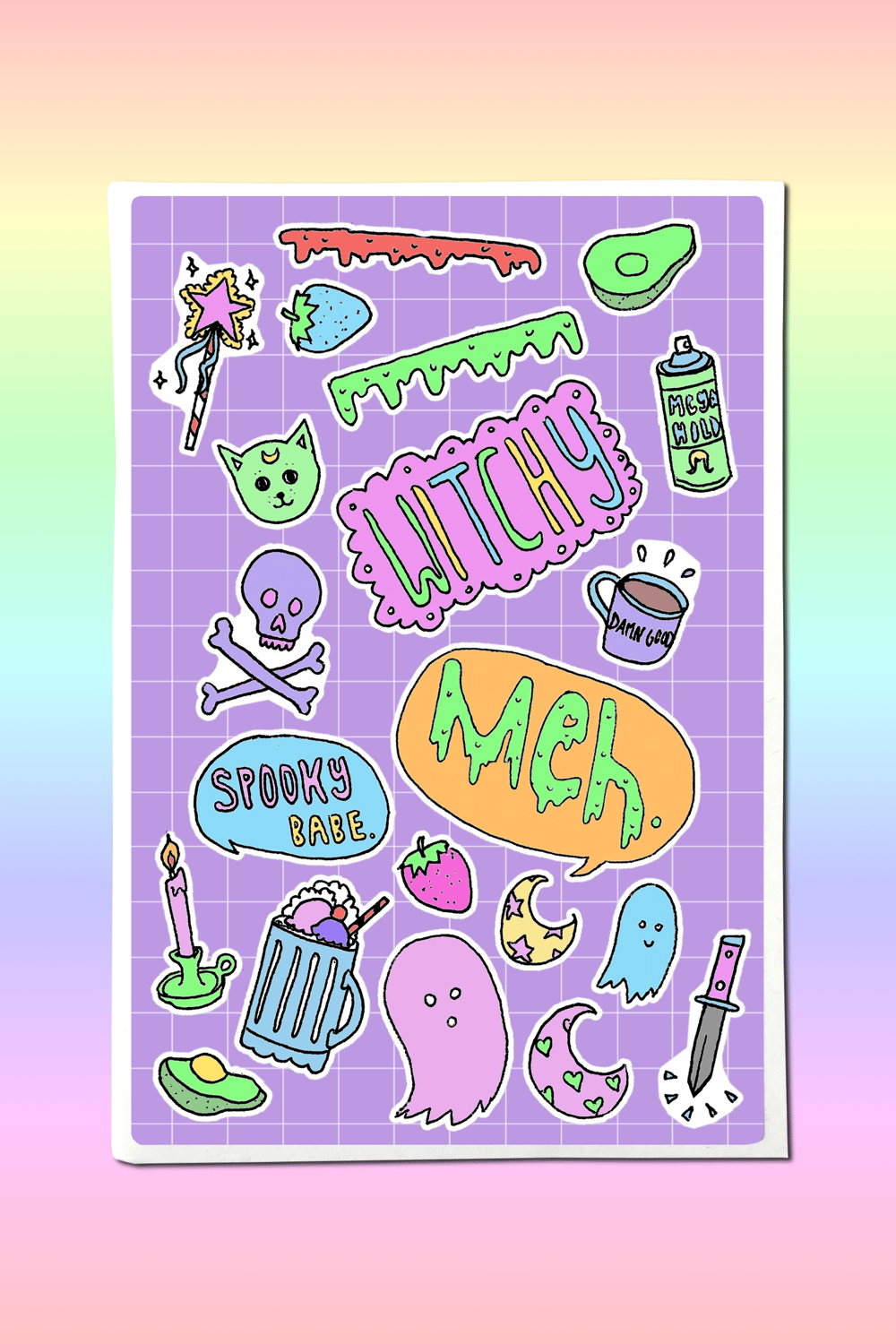 This handmade sticker set is made for all you mysterious babes who maybe dress all in black even when it's 90 degrees out. Cats, moons, candles, and slime galore, these sticker sets are sure to please!
Collect all OUR stickers and decorate everything or everyone you love with ultra rad one-of-a-kind stickers!