STUDIO GHIBLI FAN CREWNECK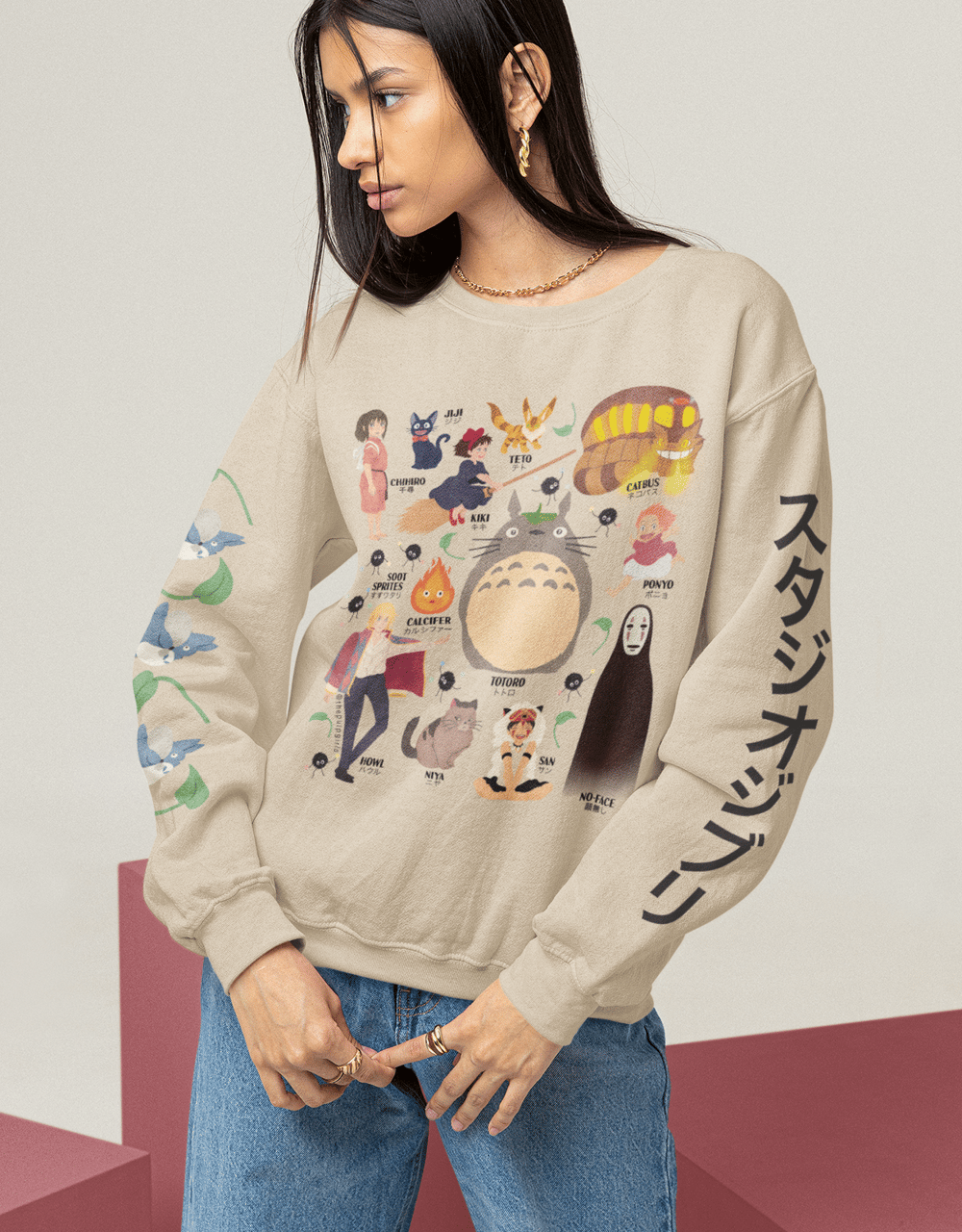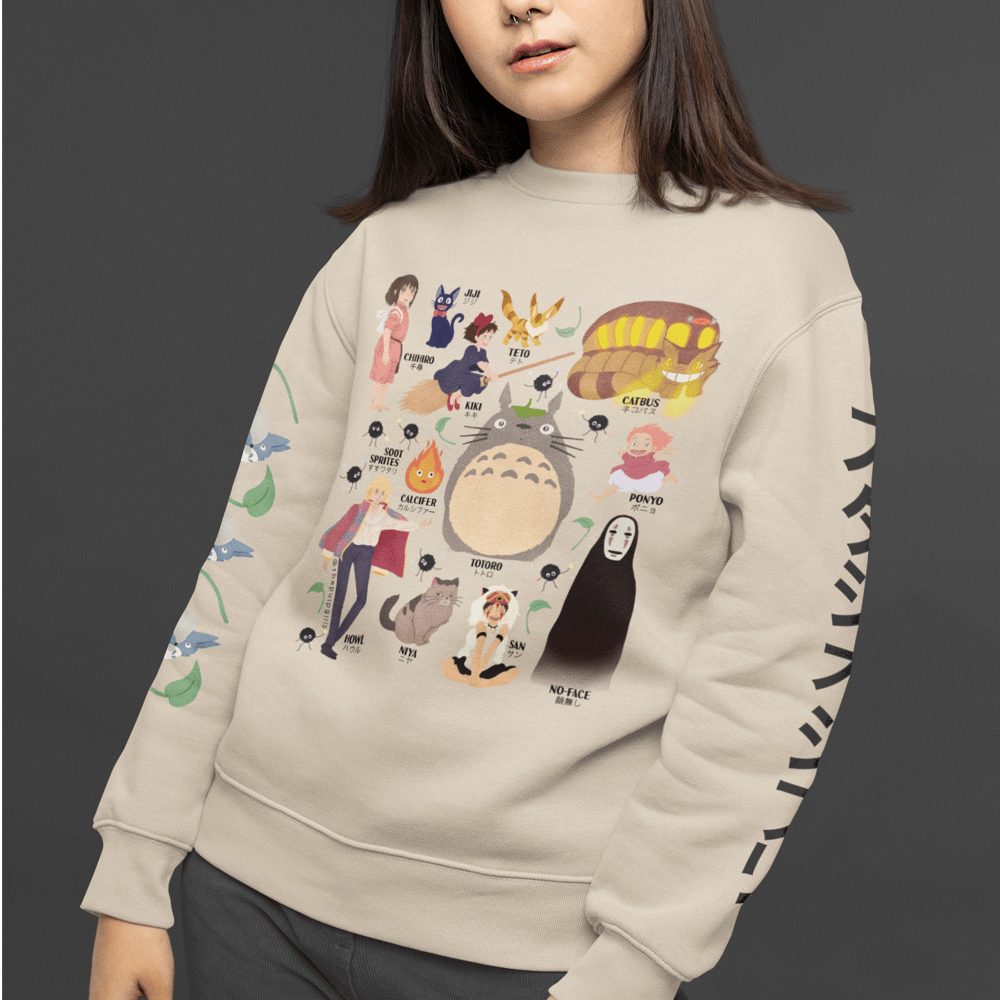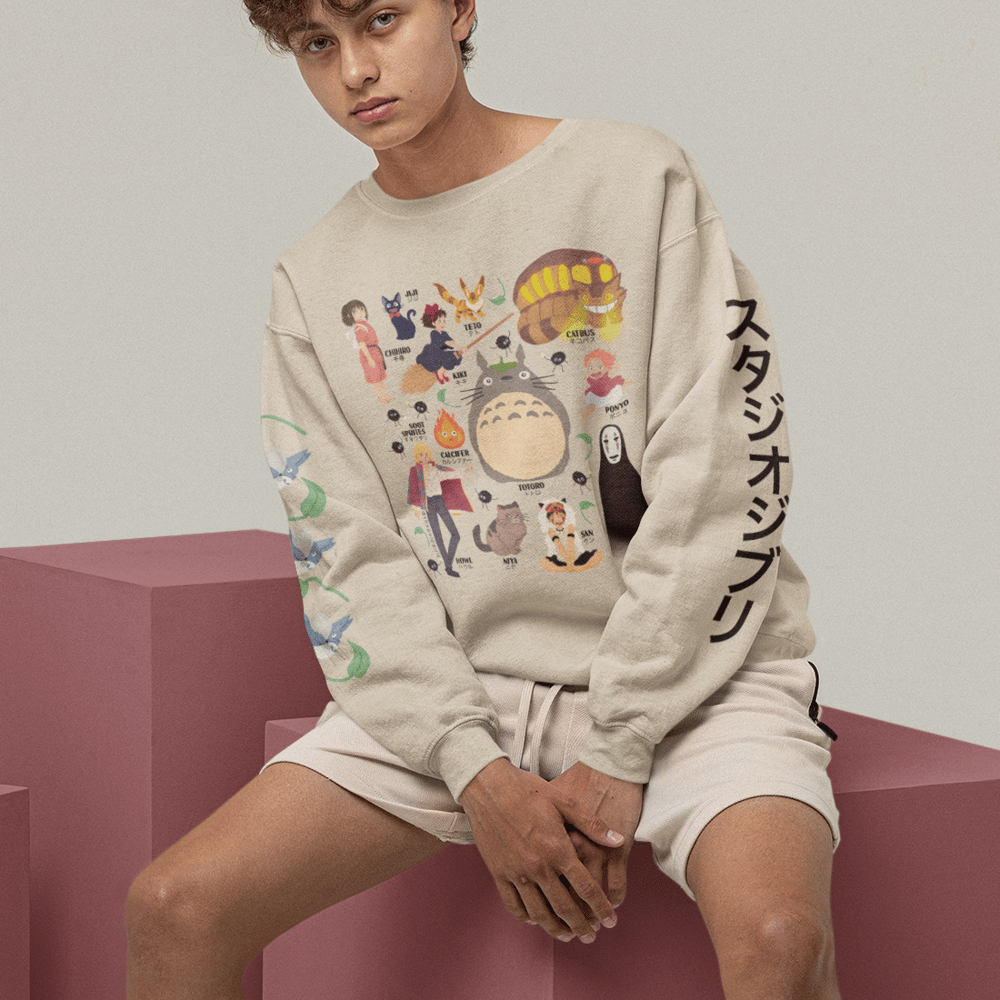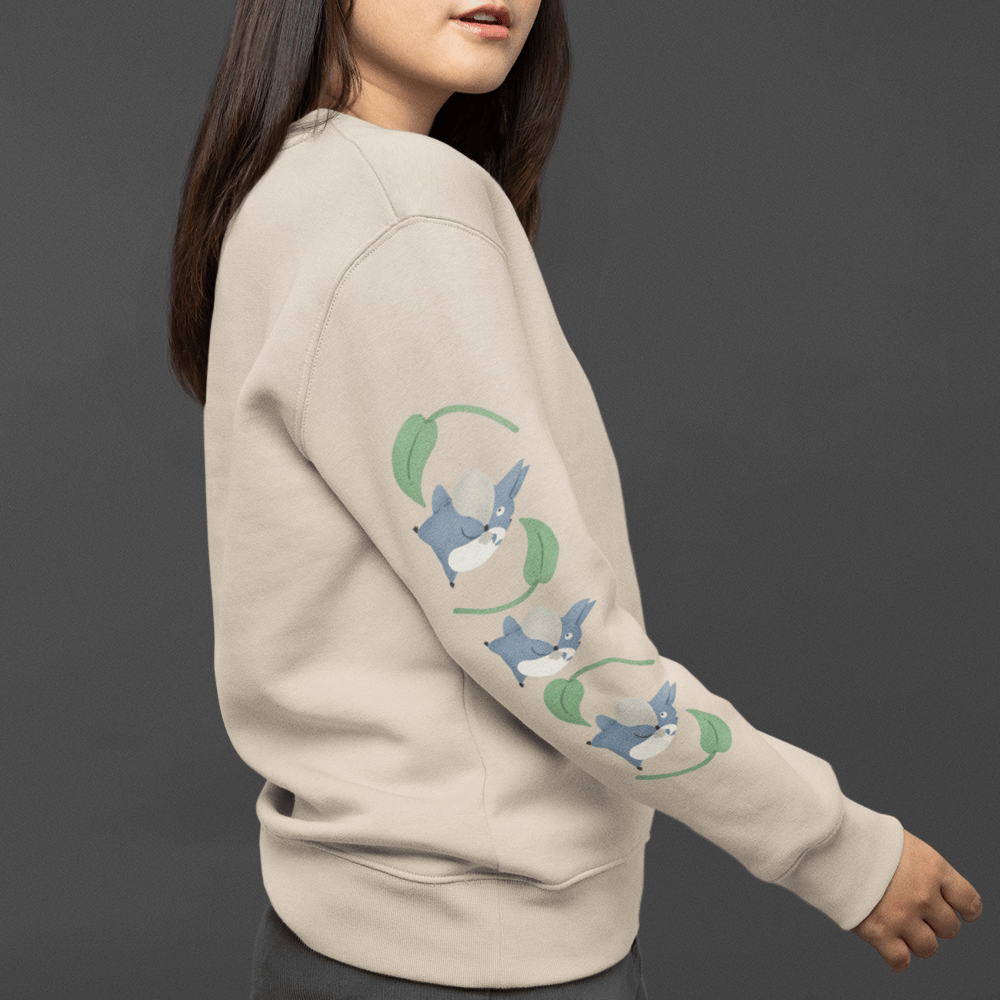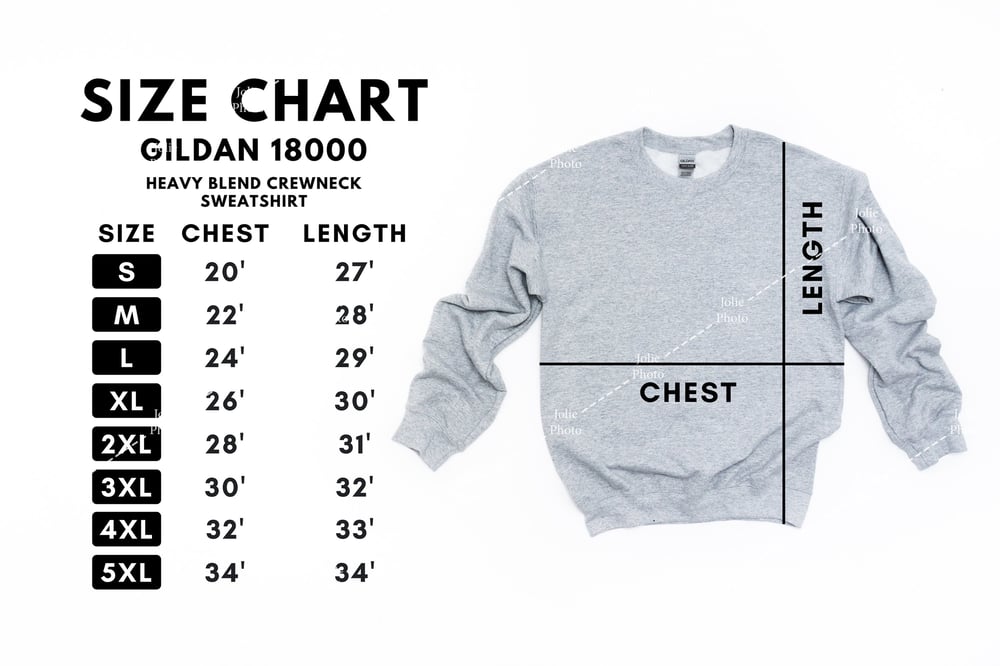 Show your Studio Ghibli pride in this super comfy crewneck sweatshirt! Featuring so many fan favorites in Pulp style from Miyazaki movies on the front, plus fun sleeves! One sleeve reads "スタジオジブリ" ("Studio Ghibli" in Japanese), while the other features little Totoro spirits running along the arm.
Featuring:
Chihiro (Spirited Away)
Jiji (Kiki's Delivery Service)
Kiki (Kiki's Delivery Service)
Teto (Nausicaä of the Valley of the Wind)
Catbus (My Neighbor Totoro)
Soot Sprites (Spirited Away)
Calcifer (Howl's Moving Castle)
Totoro (My Neighbor Totoro)
Ponyo (Ponyo)
Howl (Howl's Moving Castle)
Niya (The Secret Life of Arrietty)
San (Princess Mononoke)
No-Face (Spirited Away)
These super soft, comfy crewneck sweatshirts make perfect gifts for yourself, or for the Ghibli fan in your life!
Be sure to select the size you want in the drop down menu! Check the measurement chart for sizing help! Please consider if you want the shirt to fit tightly or loosely.