TAURUS PULP ASTROLOGY SWEATSHIRT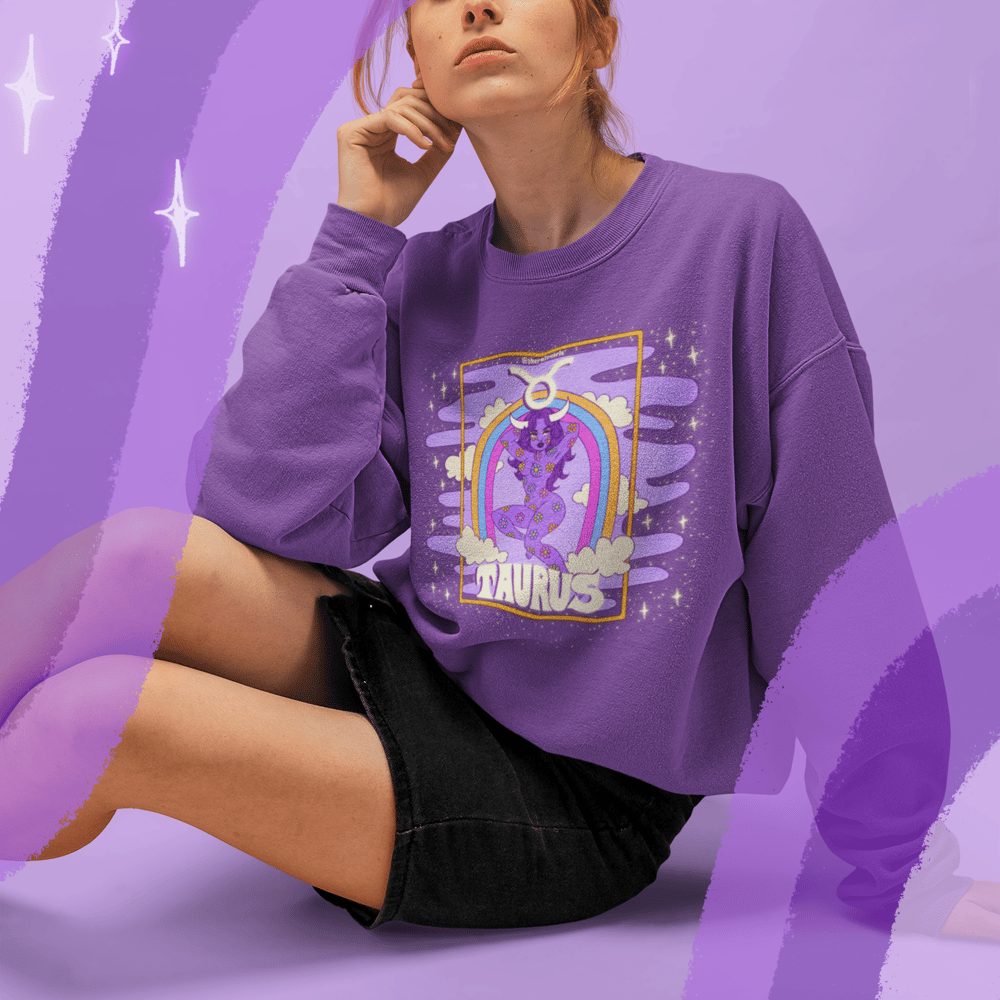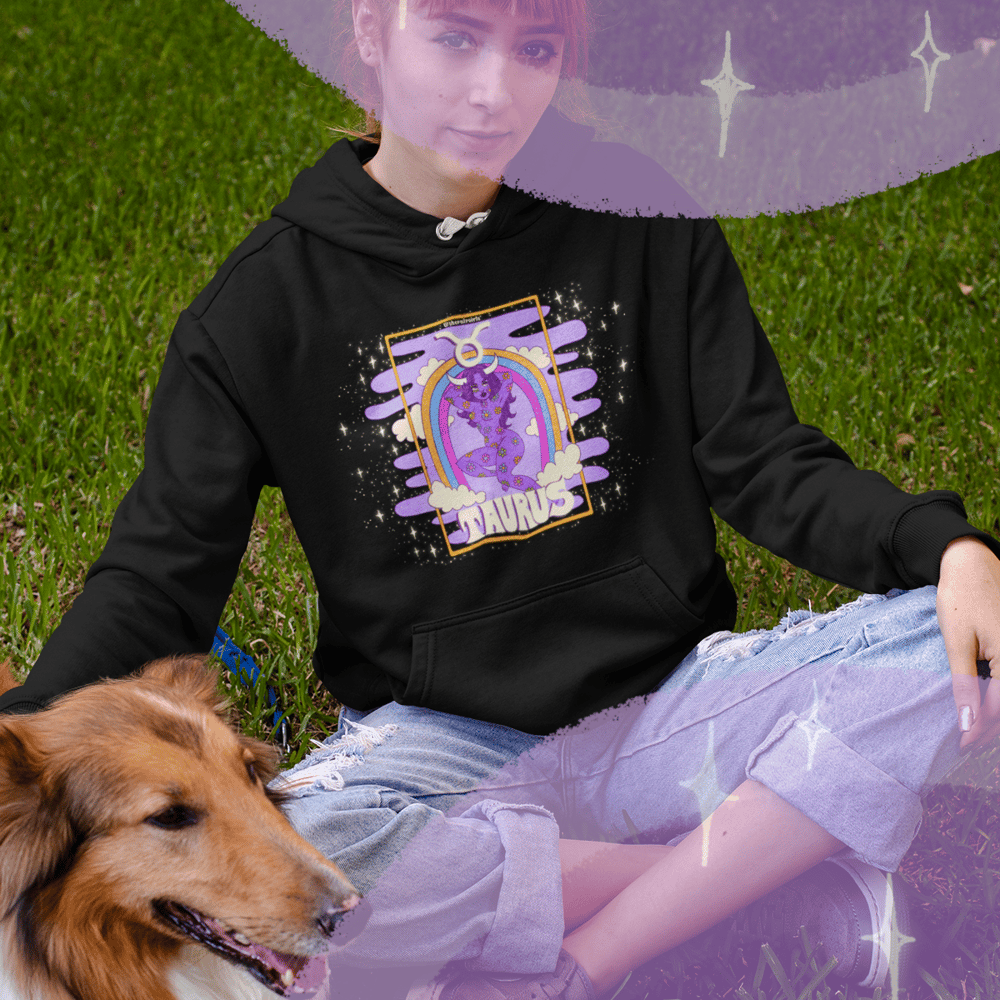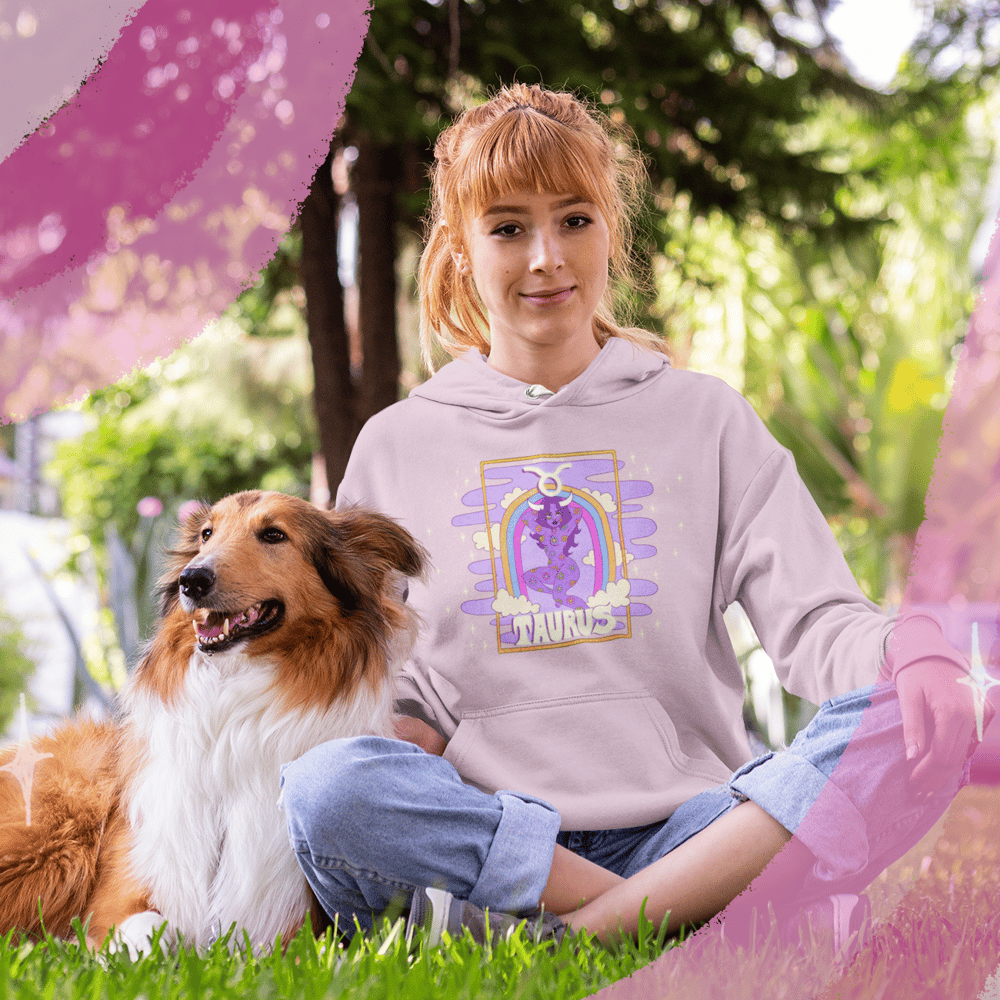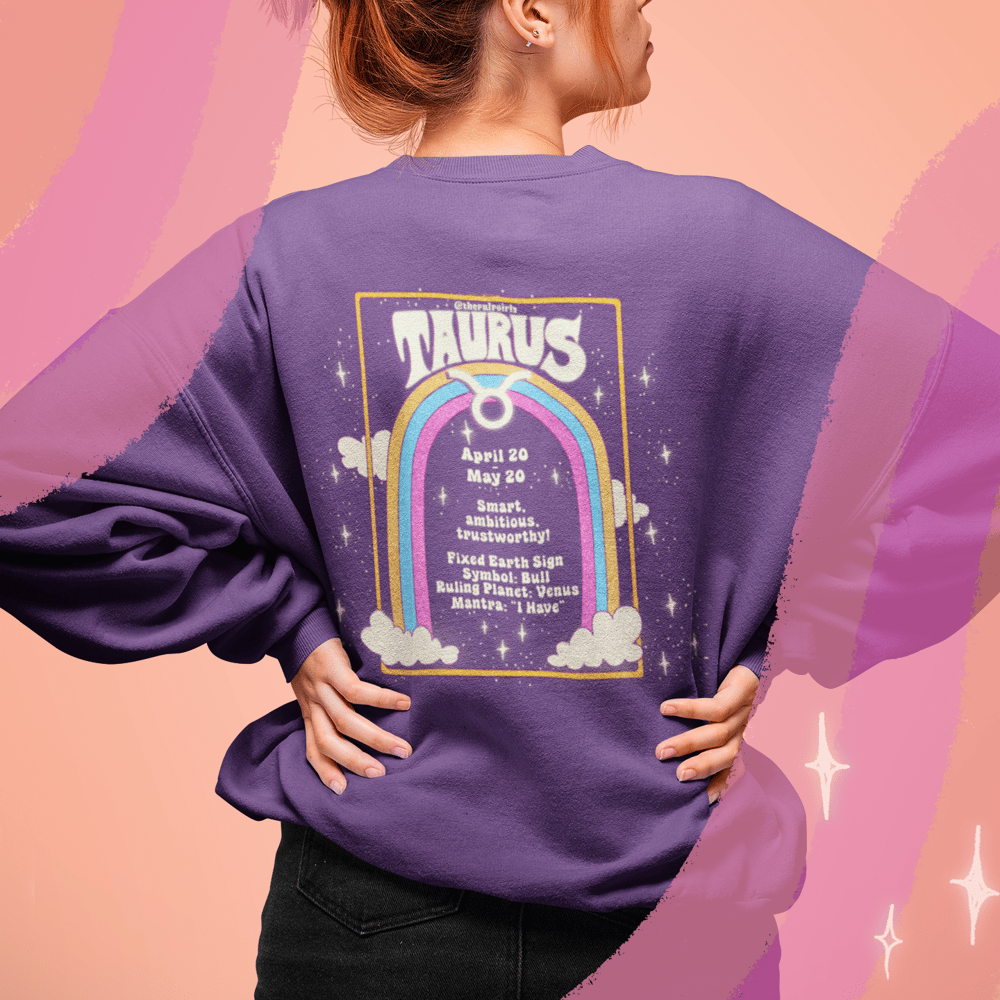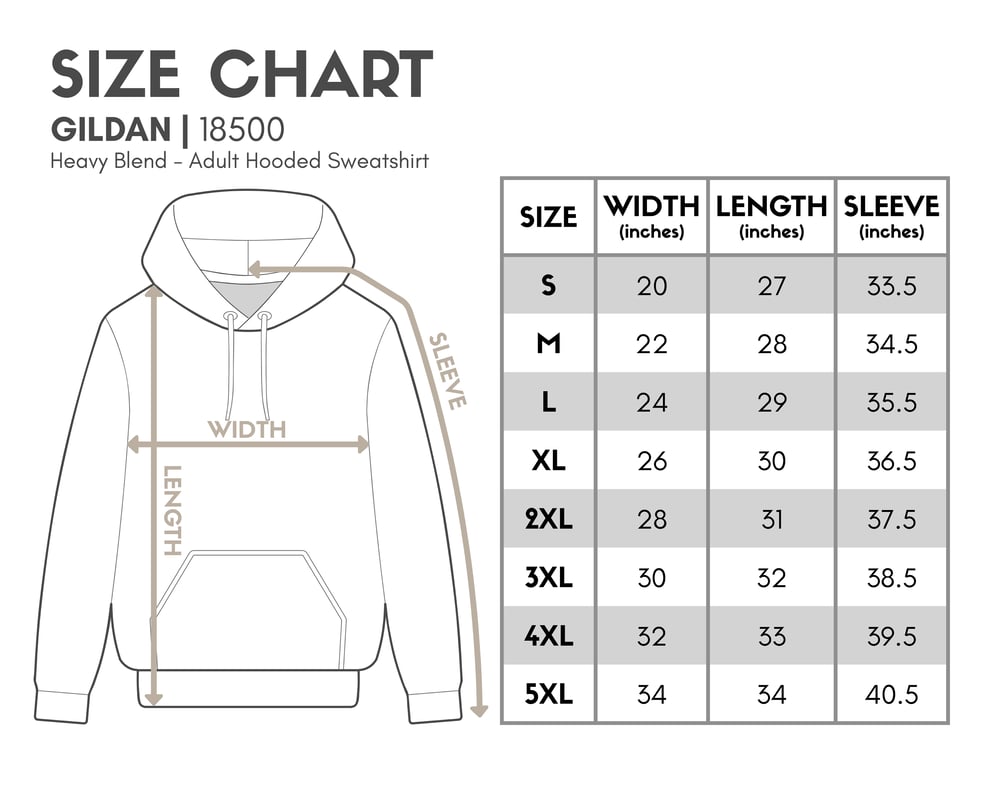 ♉️ ASTROLOGY COLLECTION: TAURUS ♉️Get some fashionable Taurus vibes into your wardrobe! Our Tarot card inspired design features iconic Pulp Taurus artwork, with rainbows and sparkles and all our trademark good stuff! 🌿 Folks born between April 20th and May 20th are those trustworthy Taurus bbys living la dolce vita! 🌿
This tee features a Pulp Taurus bull cutie on the front and some Taurus fun facts on the back! 🌿 Choose from three shirt colors: purple, black, or pale pink! Be sure to choose the fit, color, and size you want in the drop down menus.
Available as crewneck sweatshirt or a hoodie. See size chart for measurements!
Lookin' for more astro stuff? Check out our whole astrology collection HERE!