THE PULP GIRLS TAROT DECK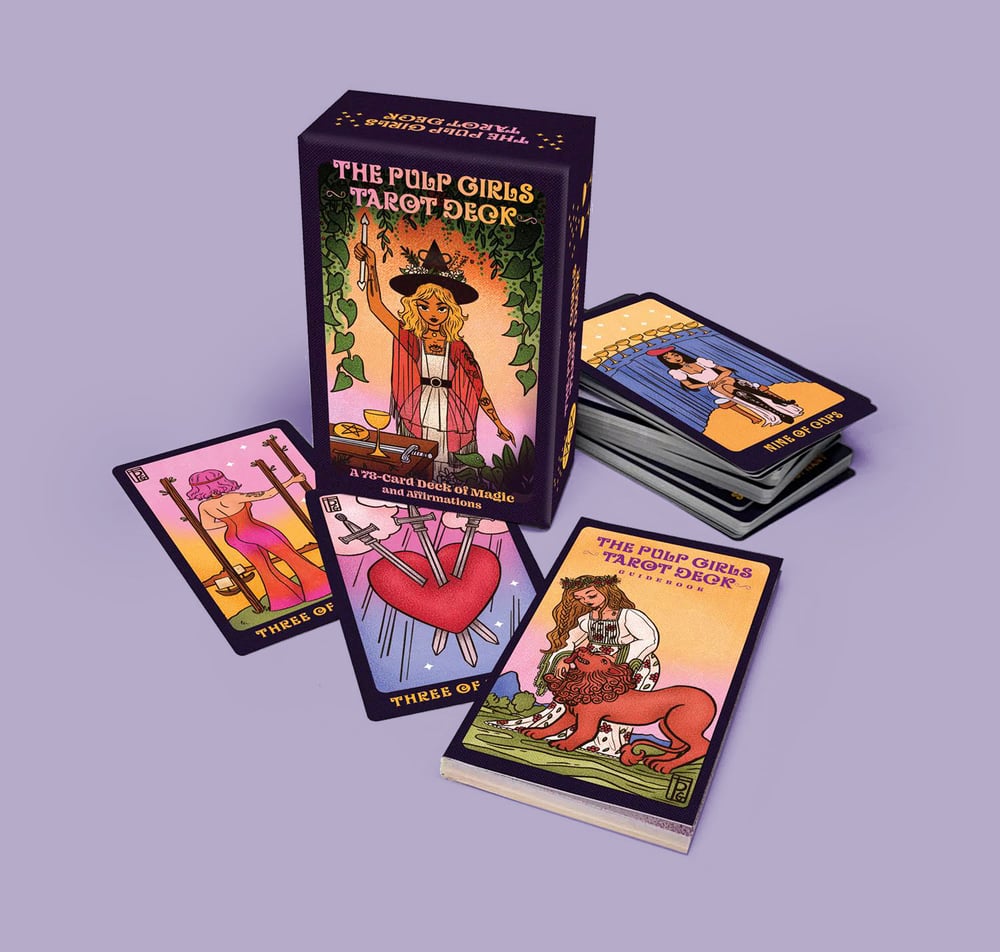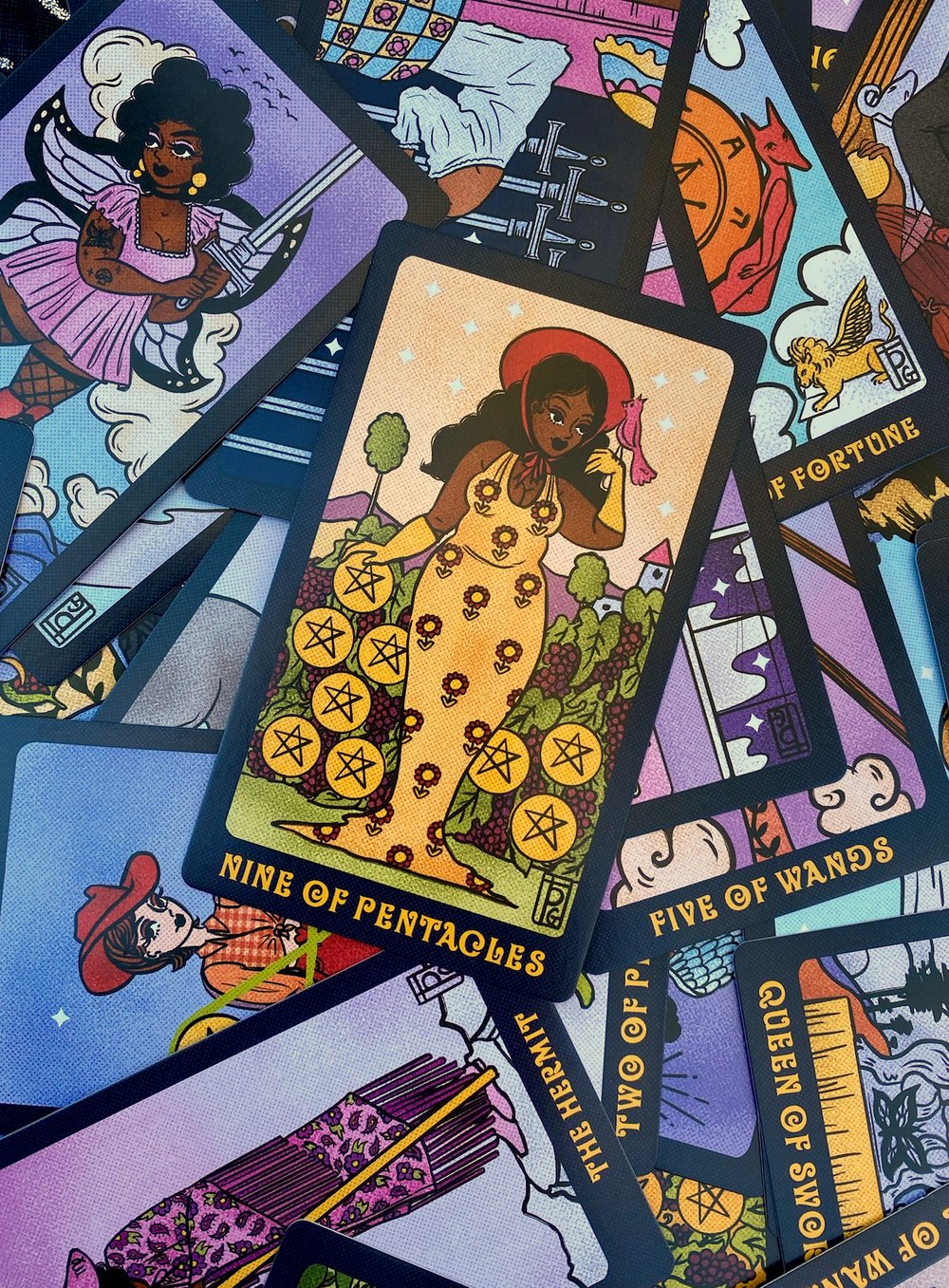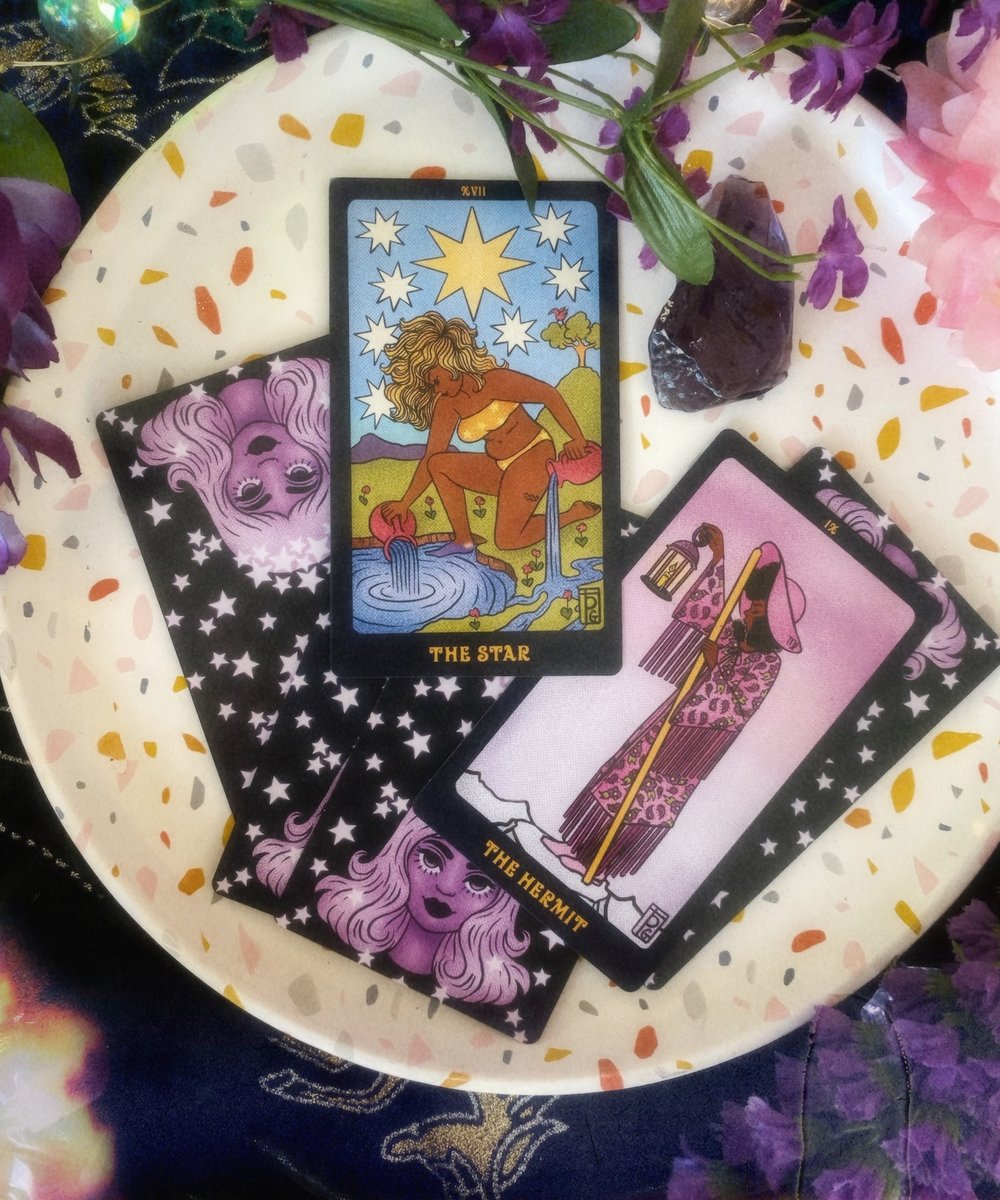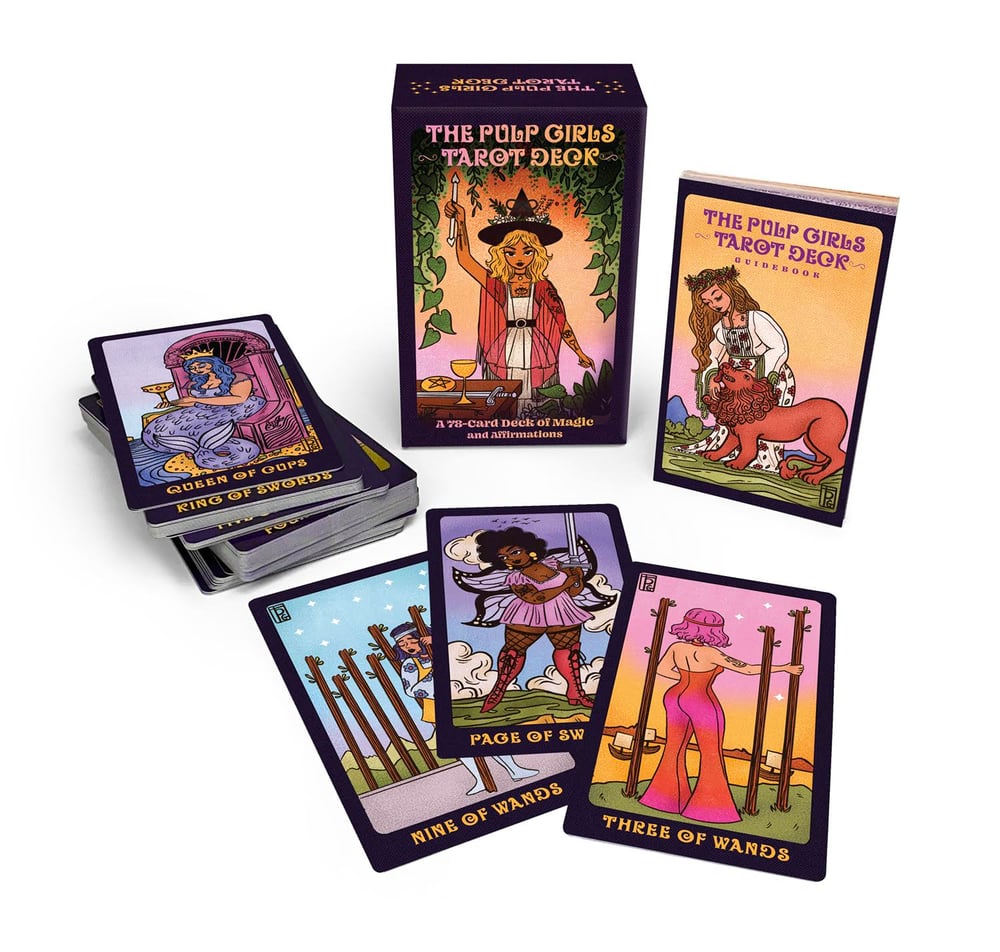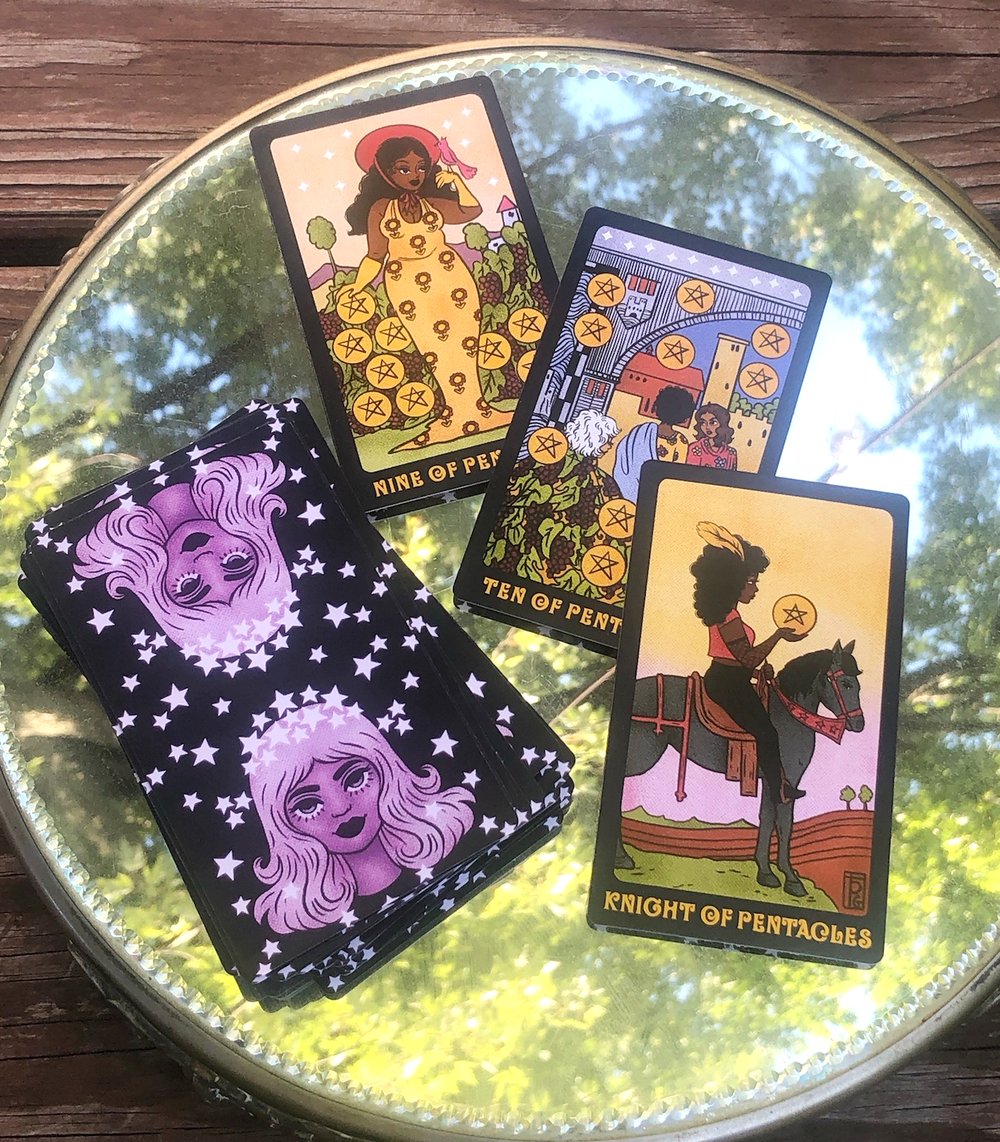 Dive into your past, present, and future with our drop dead gorgeous tarot deck! Featuring 78 beautifully illustrated tarot cards in the Rider-Waite-Smith tradition, but with a fresh, inclusive take in The Pulp Girls' signature style.
Seek insight from the powerful archetypes of the major arcana, including Justice, Strength, The High Priestess, The Magician, The Lovers, and The Fool, and the subtle day-to-day details conveyed by the minor arcana, the suit cards of Wands, Cups, Swords, and Pentacles.