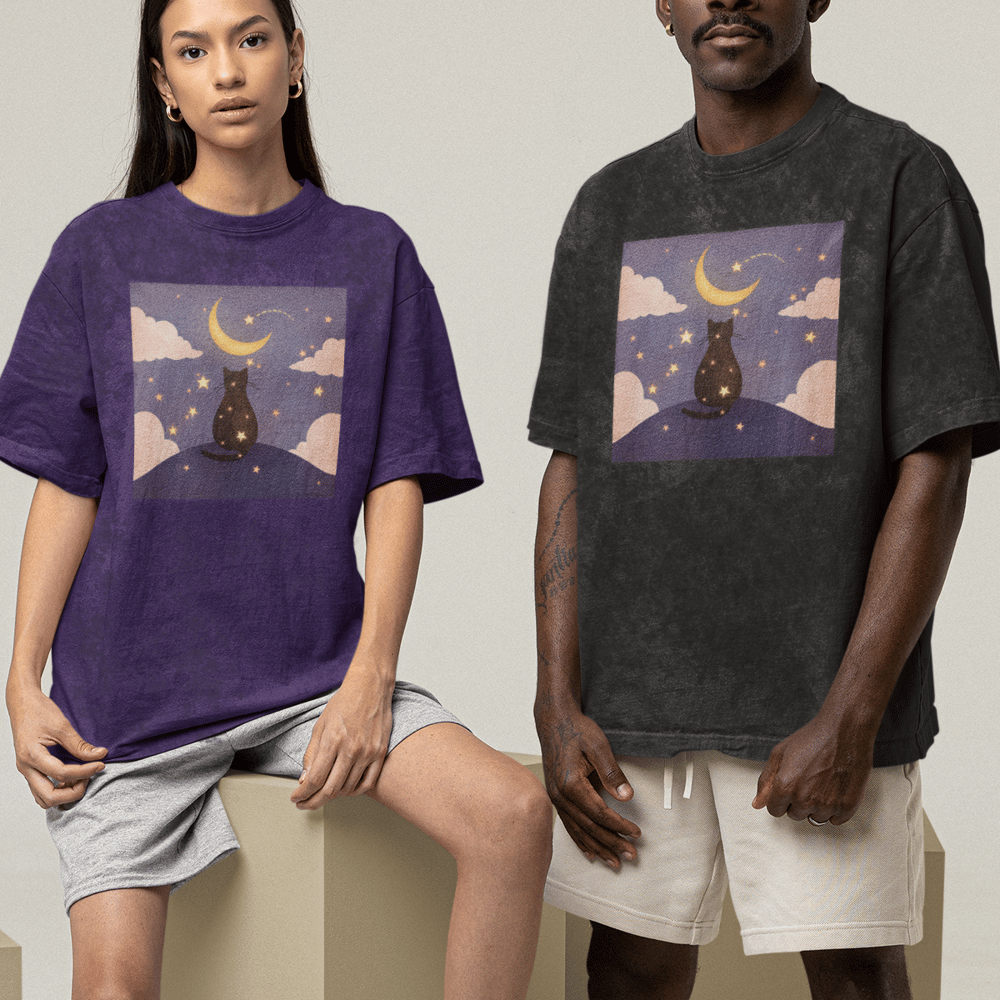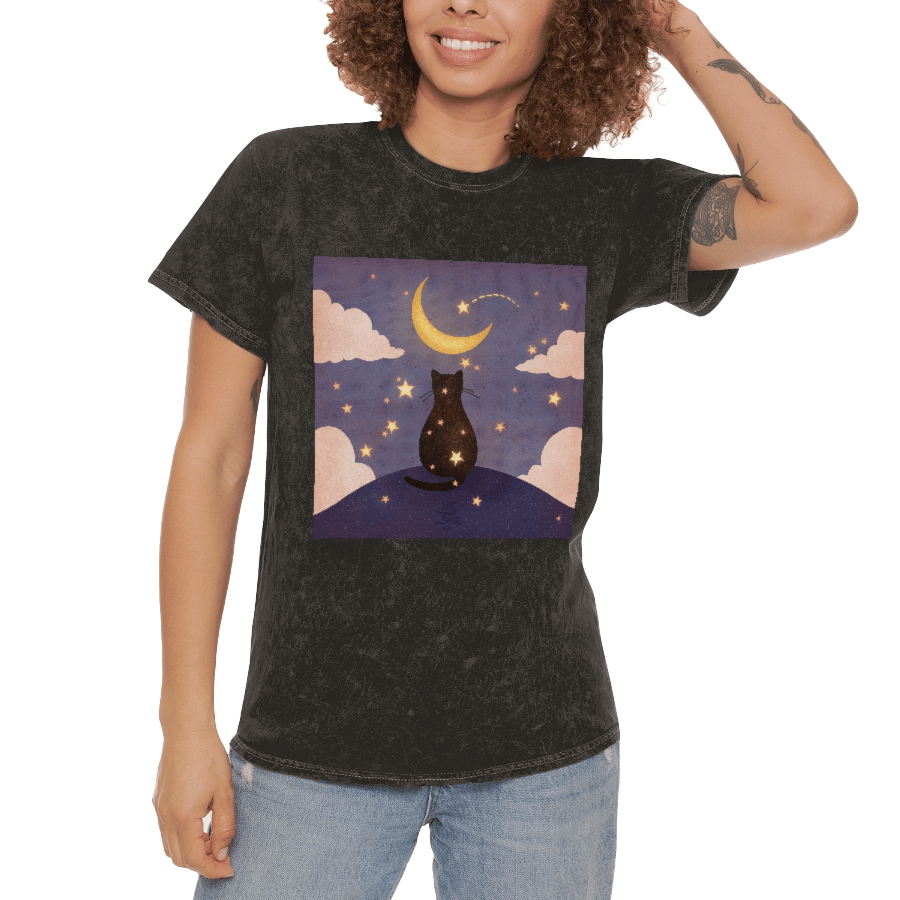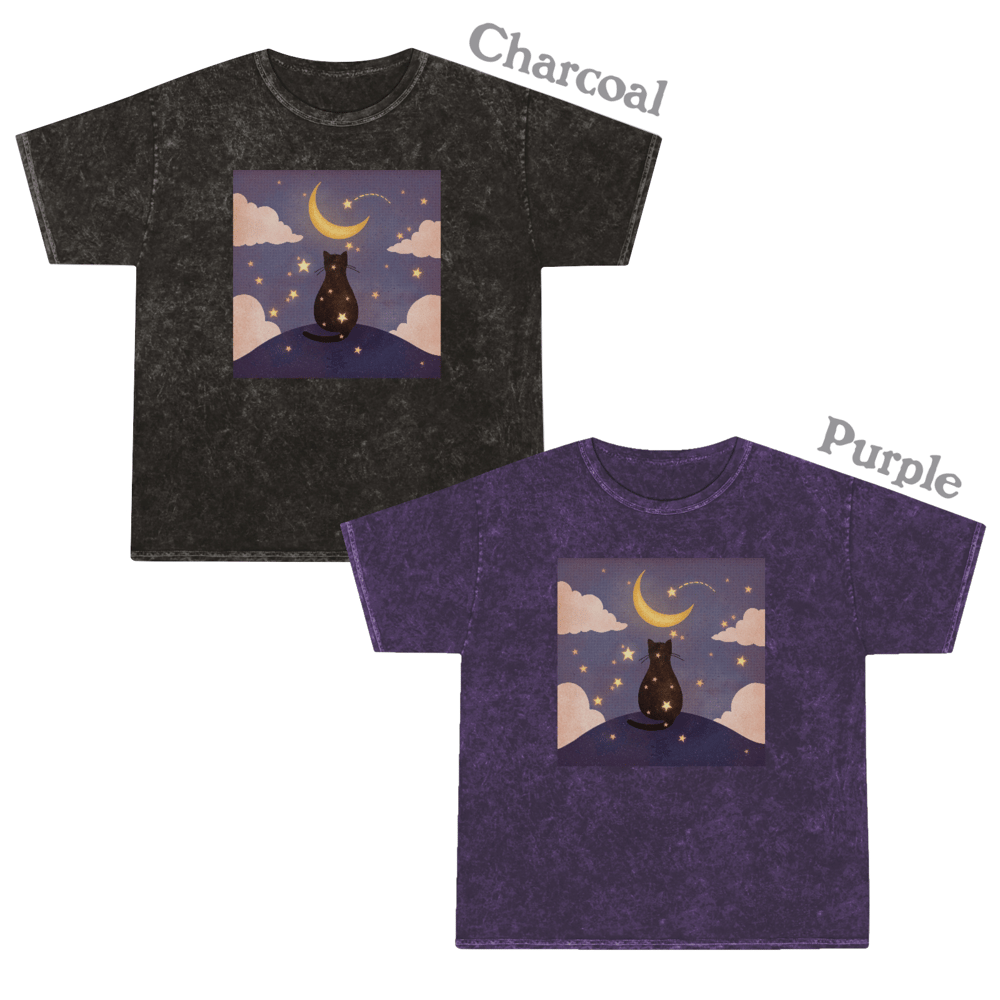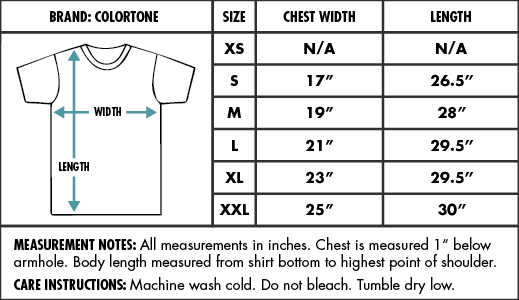 This super soft mineral wash tee is secretly also a good luck charm! Featuring a starry black cat gazing up at the moon, wear this shirt whenever you need some extra good fortune in your life.
Each mineral wash tee is hand-dyed and is totally unique! No two are exactly alike. Featuring 100% lightweight cotton.
Be sure to choose the shirt color and size you want in the drop down menus!